1910 Winchester Is World's Most Expensive Motorcycle, Sold For Rs. 3.5 Crore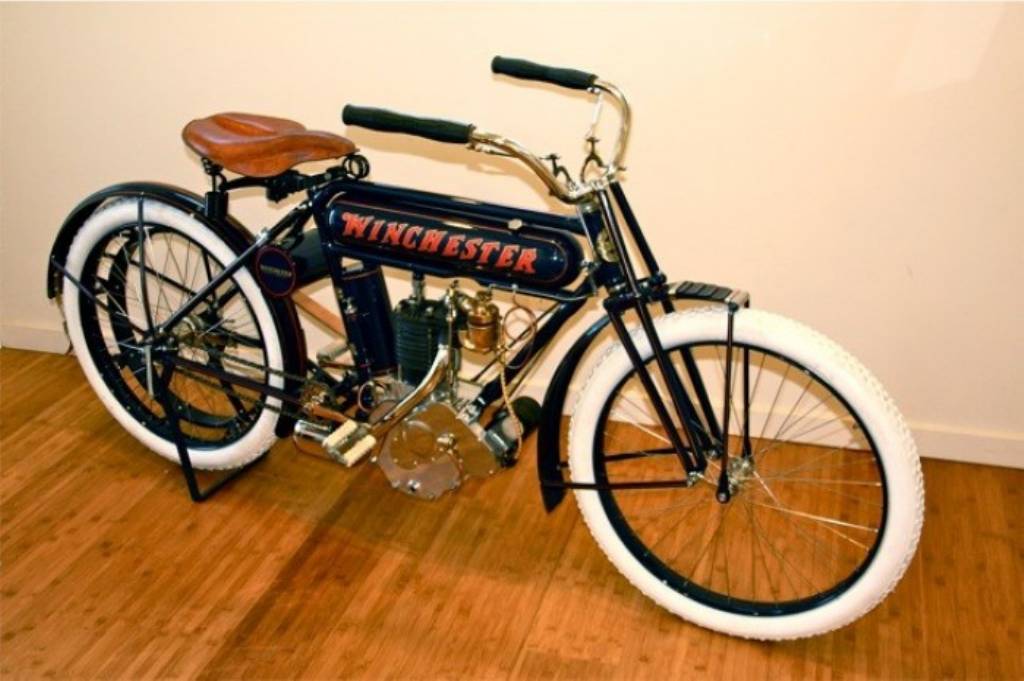 The older your vehicle gets the more the chance of it getting into the vintage segment but it's not the same in all cases because there have been vehicles that have come, gone and perished without the world's notice. In our country the Enfield's built before the 1990's has plenty of demand with the bike's being bought even for Rs. 2 lakh; the diesel version being the favourite appetite of motor enthusiasts. Apart from Royal Enfield, the Yezdi and Yamaha RD350 also occupy a good place in this special market. Now the bikes which I have talked about still run on our roads but there are some which haven't been on the road for more than half a century. One can find similar examples around the globe with other renowned bikes joining the league.
Just half a year ago, in its second auction was held by a company named Worldwide Auctioneers, a two-wheeler made in the early 20th century was auctioned. This auction was not just a pricey one but also a very unique one. History took place as the world's most expensive motorcycle was auctioned to a private collector for a jaw-dropping Rs. 3.5 crore. Yep that was the price of the Lamborghini Gallardo (ex-showroom).
This bike was manufactured in 1910 and was manufactured by Winchester. The legendary American gun makers' manufactured two-wheelers just for a couple of years between 1909-1911. Manufactured in San Francisco, the mono-cylinder engine pumps out 6 HP of power and was priced at $160. Winchester produced just a couple of hundred of these units under contract by Edwin F Merry Company. The Winchester became the king after dethroning the hybrid 1915 Cyclone which was sold at Rs. 2.35 crore. The auctioneer is having another Winchester of 1909 and is expecting a price of Rs. 3.12 crore for it (all prices are converted as per today's exchange rate).