Audi Organizes Women' Power Drive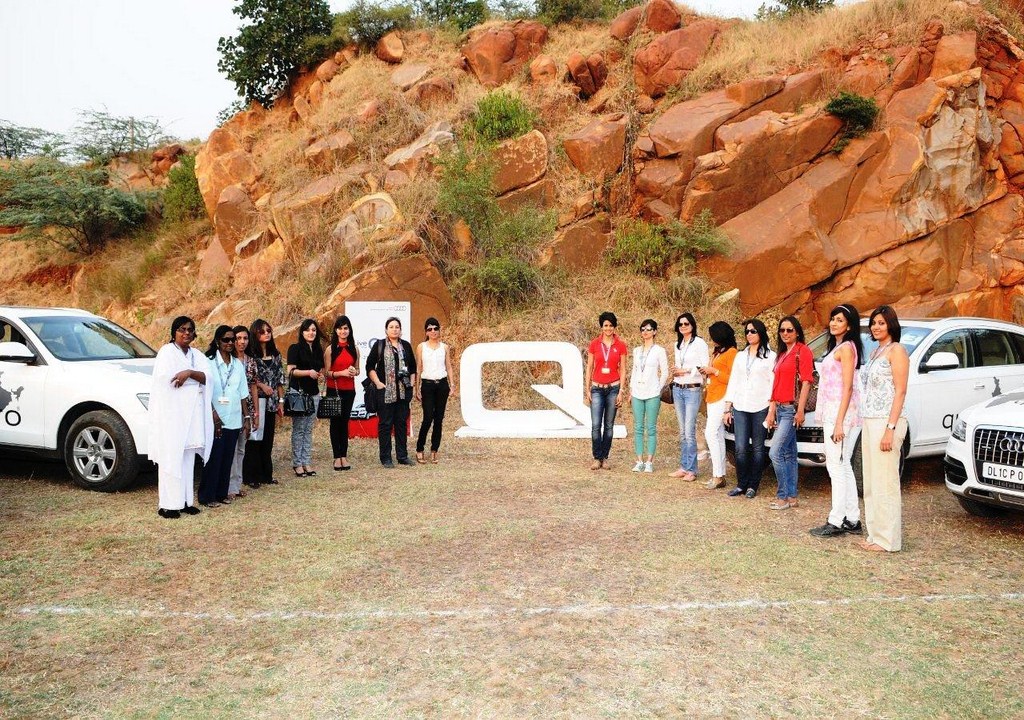 Audi Sportscar Experience (ACE) was one thing. The German carmaker has always tried to connect its cars with its fan base. After the successful event at the Buddh International Circuit, the company has launched ACE in the south India. The registrations are open to drive Audi R8 V10 on the Madras Motorsport Race Track in Chennai. But, what Audi did this time was something different. The company conducted an event, only for women to promote its Q range of SUVs.
"The notion that SUVs are being chosen by men only, is passé. Undeniably, these sporty vehicles have fast gained a preference among today's women. A good number of our luxury SUVs are being driven by women in India," Michael Perschke, Managing Director, Audi India, said.
Film actor Gul Panag, an Audi enthusiast, introduced the 'Audi Q Life' at the event called Women's Power Drive. This exclusive event conducted for the women was a part of the company's roll out of 'Audi Q-Drive' in the city. The event focuses at giving a chance to experience the Audi's SUV range which includes Q7, Q5 and the Q3 and understand the technological prowess the company is offering to its customers.
To make the experience more memorable, the company has got on board someone of the India's most prominent Motorsports experts who would be present during such events. The second leg of this event will be conducted in Mumbai on 26th of October, 2012. With the festive season around, the company has also initiated an exciting campaign known as 'Gift the Q Life'. It is all about gifting the Q life to your near and dear ones. Through this, the company is focusing on increasing its footprint.