Koenigsegg One:1 – The World's Fastest Car?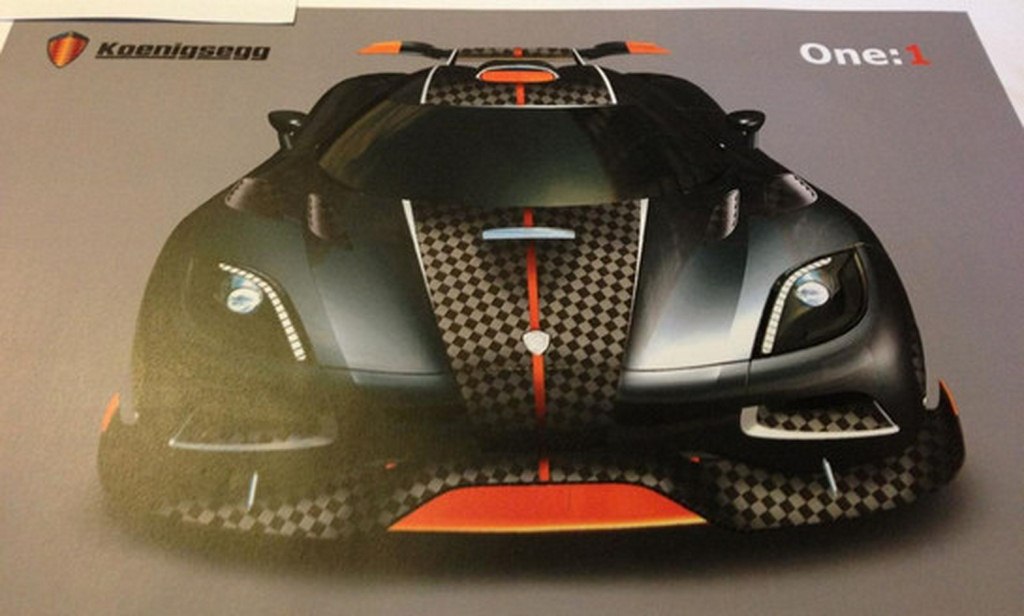 Koenigsegg has started a new project for a limited edition car called the Koenigsegg One:1. Only five cars will be produced and is targeted to be sold exclusively in China. Earlier thought to be a special project for potential buyers to have their own extreme custom Koenigsegg, this project is at a primary stage and the details like the launch and specifications are a mystery. But some details are known, like the name denotes the concept of the car. The One:1 has one horse power for every one kg of weight.
Thus with an expected weight of 1250 to 1350 kgs, it will have equal number of horse power. This will make this car having the highest power to weight ratio. It may also be in contention to steal the crown of 'World's Fastest Car' from the legendary Bugatti Veyron Super Sports which has a top speed of 431 km/hr owing to an astonishing 1184 HP enabling it to do 0 – 100 km/hr in just 2.5 seconds. The Koenigsegg One:1 might be able to do a top speed of around 450 km/hr.
Koenigsegg already hold a lot of amazing records set by the Agera R, so this might just be the final entry into the stable to become the ultimate hypercar in the world. Only time will tell what Koenigsegg plan to achieve with this amazing One:1 and whether the Bugatti keeps its throne or looses it. But for now we can say that the One:1 looks amazing in the pictures and promises to be a very extreme hypercar. Bugatti is already working on a 1600 BHP Veyron, set for unveil next year.

Source – CarsUK