Audi R8 Spyder Launch On 25th March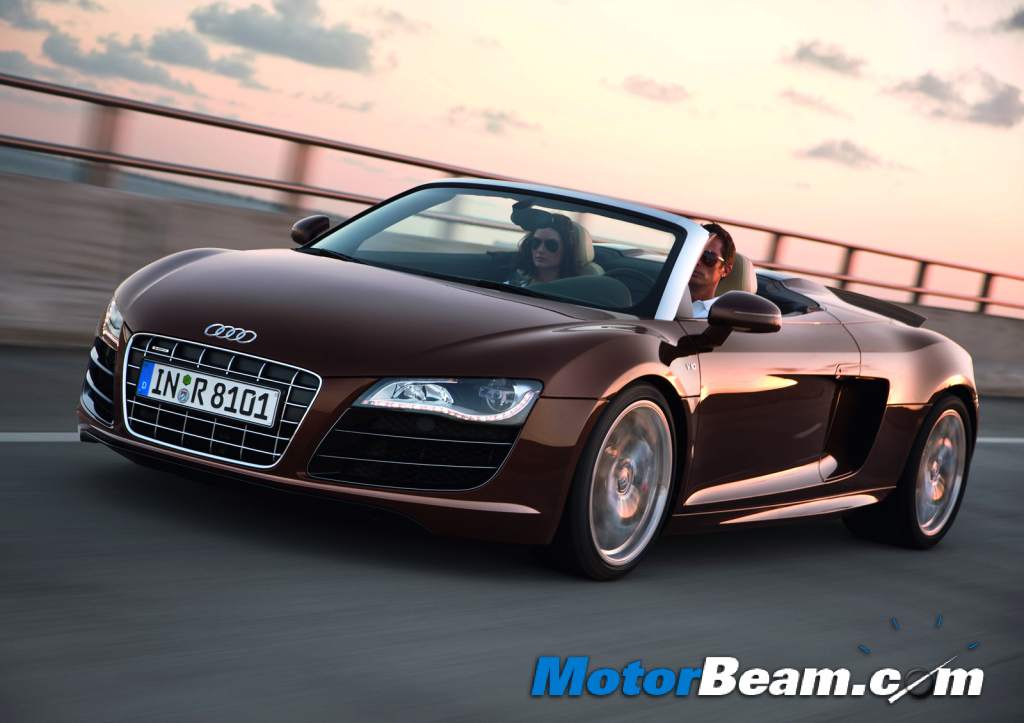 Audi India will launch the R8 Spyder on the 25th of March, 2011. The convertible version of the R8 will be priced in excess of Rs. 1.5 crore and will feature the same V10 motor which powers the R8 V10 Coupe. With a displacement of 5,204 cc, the R8 Spyder will produce 525ho of power at 8000Rpm and 530Nm at 6500Rpm. The electronic rev limiter does not intervene until 8700Rpm, when the pistons travel 26.91 meters every second. The ten-cylinder has a specific power output of 100.9 hp per liter displacement. Each hp only has to move 3.28 kilograms of weight. Equipped with a manual transmission, the open top sports car from Audi tips the scales at only 1,720 kilograms.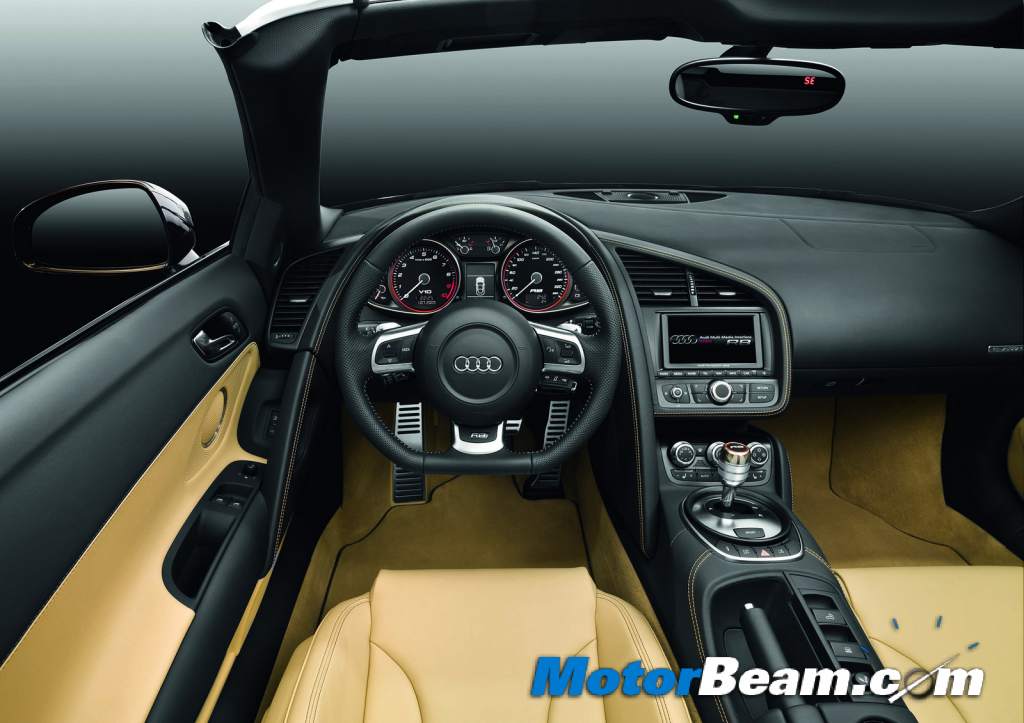 The Audi R8 Spyder 5.2 FSI quattro launches from a standing start to 100 kmph in 4.1 seconds. The version with the R tronic sequential transmission needs only an additional 8.3 seconds to break the 200 kmph mark. And the acceleration just keeps coming up to a top speed of 313 kmph.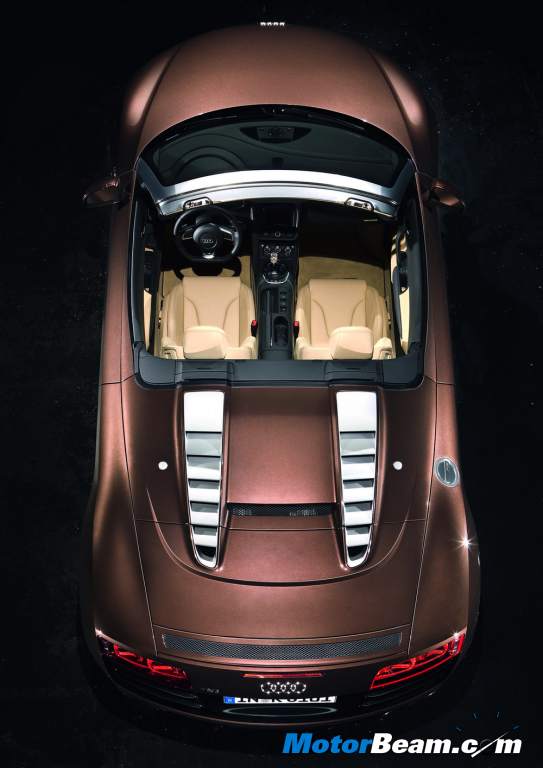 The range of optional equipment offers additional attractive features, including the Audi parking system advanced with integrated rearview camera, the high-beam assistant, a storage package or Bluetooth mobile phone preparation. A sports suspension with conventional dampers is available at no charge to sharpen the racing character. The front spoiler, the rear diffuser, the mirror housings and several engine compartment components are optionally available in carbon from Audi quattro.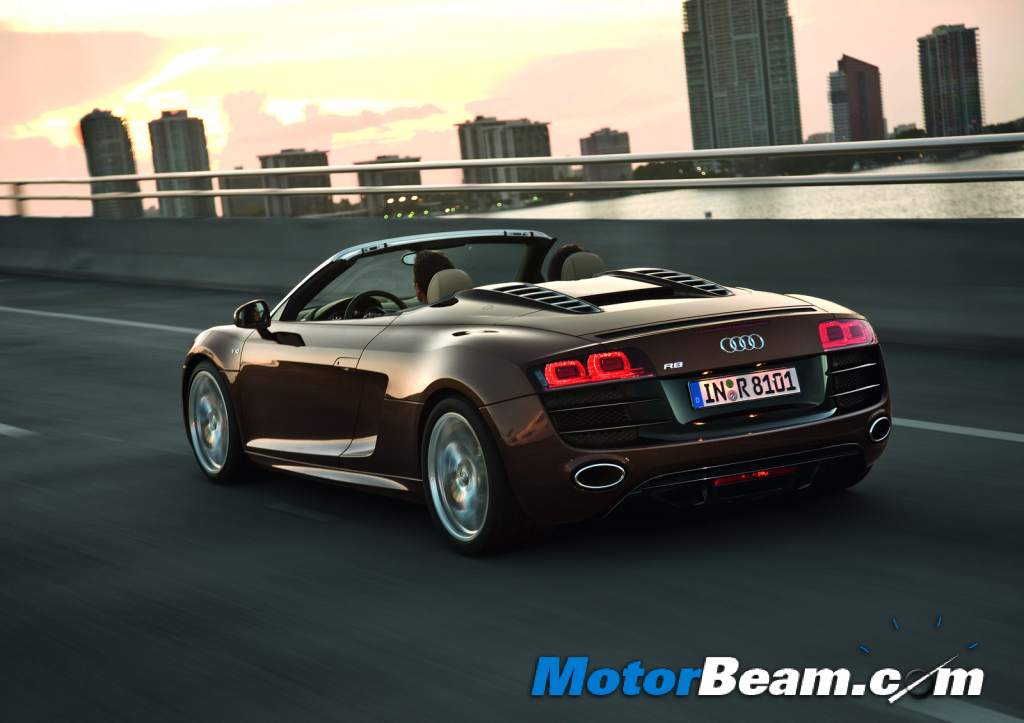 [youtube:http://www.youtube.com/watch?v=wT-4nESh-4Y 540 375]