Audi SQ5 Showcased At 2016 Auto Expo [Live]
The high performance version of Audi's A4 based luxury SUV produces 700 NM of torque. In true German fashion, the top speed is electronically limited to 155 miles per hour (250 km/hr).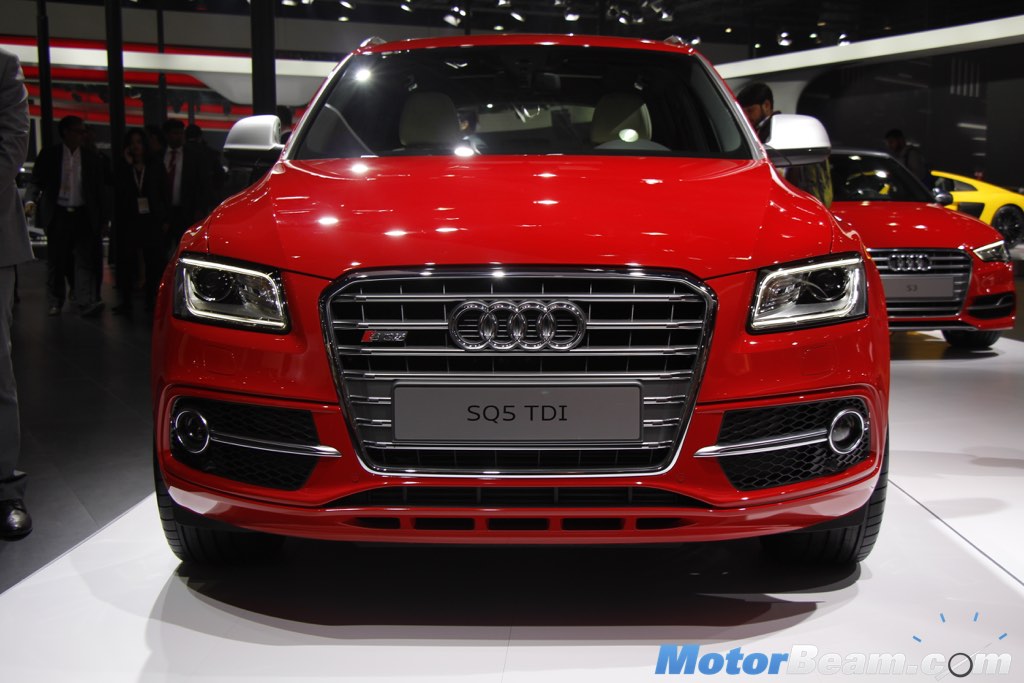 Th Audi Q5 Diesel is an SUV for those who like to revel in unabashed luxury and comfort and can also pay a hefty sum for it. Words like "fast", "exhilarating" and "speed" are not generally associated with the car. But the German manufacturer has decided to liven up the car by putting a thumping diesel V6 engine in it and naming it SQ5. Due to this little change, the car can now achieve a top speed of 250 km/hr. That too with the great fuel economy of a diesel engine.
The car is equipped with a 3.0-litre V6 producing 340 BHP and a whopping 700 Nm of torque. This monster engine can propel the car to 100 km/hr from standstill in just 5.1 seconds. The car comes with standard Quattro all wheel drive system and 8-speed automatic gearbox. The vehicle also sports blacked out ORVMS, Quad exhausts and a rear diffuser along with gloss black 21-inch cast aluminium wheels. Inside, the vehicle gets a leather everywhere treatment along with fine Nappa leather seat covers which feature a diamond pattern in silver. The car's Indian launch is expected sometime in the future.
Audi SQ5
– Performance-oriented version of the Q5
– Gets a 3.0-litre V6 engine, goes from 0-100 km/hr in 5.1 seconds
– Comes with quattro and an 8-speed gearbox