Aprilia Showcases Multiple Bikes At 2016 Auto Expo [Live]
Aprilia has showcased the RS-GP, RSV4 and the Tuono V4. The Italian manufacturer has shown keenness in the Indian market by showcasing a variety of products at the ongoing Auto Expo.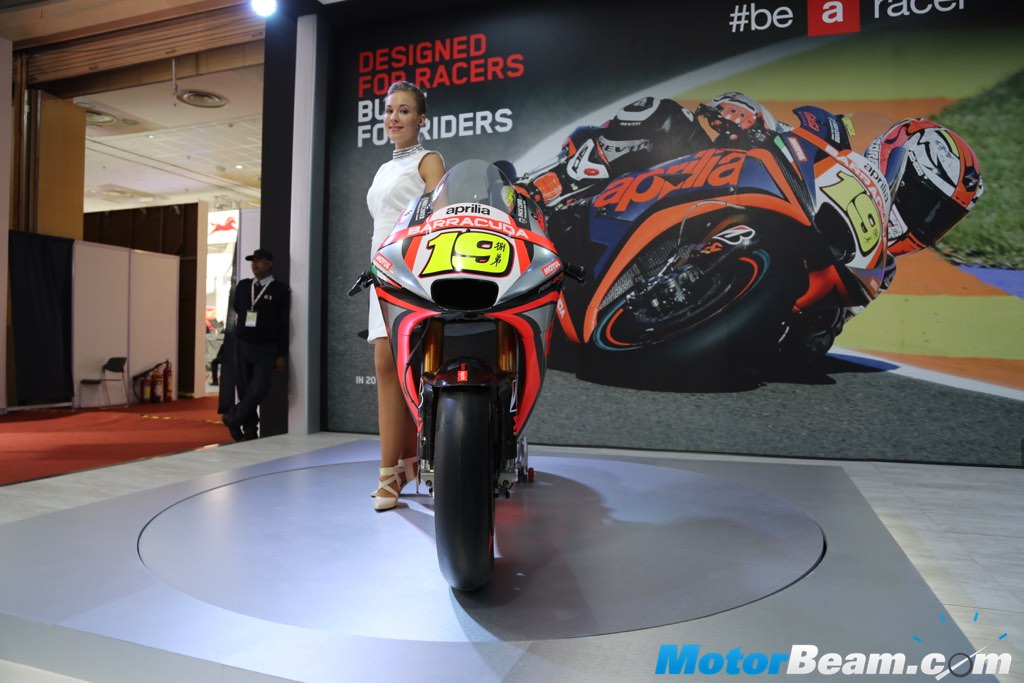 Aprilia RS-GP
The RS-GP is Aprilia's Moto GP race bike while the RSV4 is a road bike. The RS-GP also has a 1000cc V4 engine but it puts out a staggering 246 BHP weighing at just 160 kgs. Although factory racing team has struggled for success in Moto GP, Aprilia Racing Team Gresini has new hopes for the 2016 season as the RS-GP is undergoing a series of updates continuously.
Aprilia RSV4 and Tuono
While the RSV4 and the Tuono share a similar platform, the performance of the two bikes has been tweaked to suit purpose. The RSV4 has a 999.6cc V4 engine putting out 180 BHP at 12,250 RPM and 115 Nm at 10,000 RPM. The RSV4 and the Tuono are currently available through the Motoplex in Pune. The Tuono is powered by a 1077cc V4 engine that puts out 175 BHP at 11,000 RPM and 120 Nm at 9000 RPM.