Audi Starts Local Assembly Of Q7 In India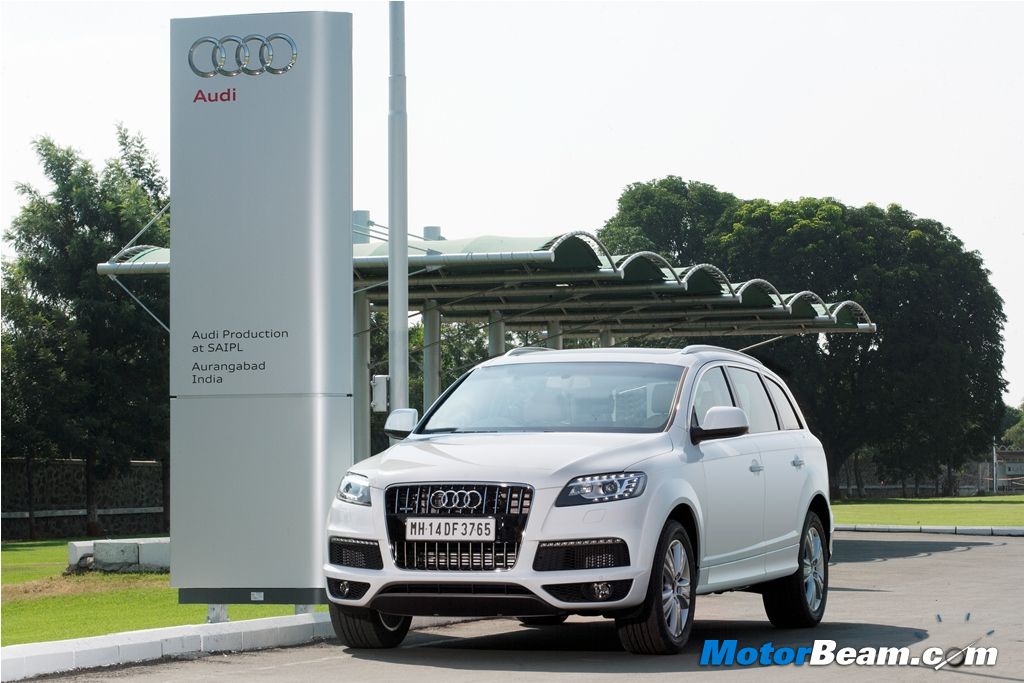 Audi India has announced the local assembly of the Q7 SUV at its Aurangabad production facility. The German automaker aims to churn out 1000 units of the Audi Q7 every year. The Q7 is the flagship Audi SUV and the timing of the CKD operations coincides with its arch rival announcing the launch of the BMW 6-Series Gran Coupe in the Indian market. Audi already does local assembly for the A4, A6 and Q5 at the same facility. The company will start CKD operations for the Q3 from mid-2013.
Audi says local assembly is part of their long term growth strategy in India. The Aurangabad plant was setup by Skoda last decade and also churns out various Skoda models including the Laura and Superb. The Audi Q7 will be assembled in a newly constructed hall at the Aurangabad plant. This hall covers a floor area of 20,000 square meters. Volkswagen Group has two plants in India, one at Aurangabad and the other at Chakan. The German automaker is currently fighting VAT refund issues with the local government.
With Audi going the CKD way with the Q7, its just a matter of time before BMW follows the same with the X5. Mercedes-Benz has already announced its plans to locally assemble the GL-Class in India, so we can expect tough competition in the full-sized luxury SUV segment. Land Rover currently has no plans to locally assemble the Discovery 4 or the Range Rover in the Indian market. Expect Audi to revise prices of the Q7 downwards with the CKD operations commencing.