BMW India Confirms 1-Series Launch In 2013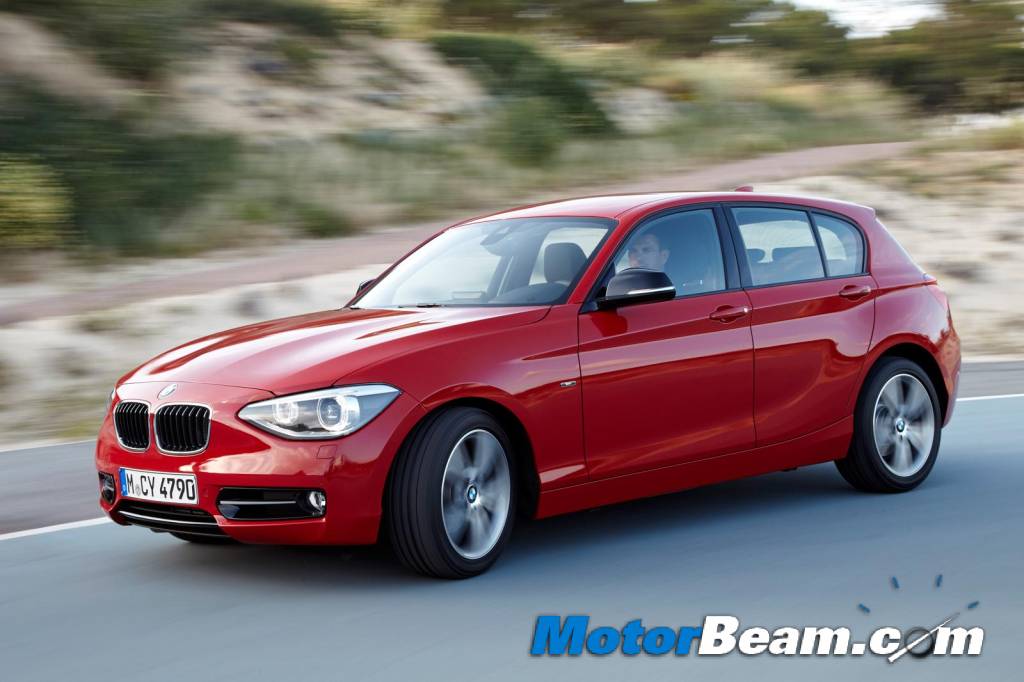 The change of leadership at BMW India has resulted in the Bavarian automaker going into aggression mode. When BMW entered India, Mercedes-Benz was a well established brand. However, BMW was quick to snatch the numero uno position from Mercedes-Benz and has since then maintained its dominant position in the luxury car market. Off-late, Audi has been growing rapidly, not only displacing Mercedes from the number two spot, but also getting very close to BMW in terms of volumes.
In order to tackle Audi, BMW headquarters was quick to appoint Philipp von Sahr as the new president of BMW India. Mr Philipp confirmed at the launch of the 6-Series Gran Coupe, that BMW will be launching the 1-Series hatchback in the country as early as next year. The 1-Series is the entry-level BMW vehicle, which competes with the Audi A3 and Mercedes-Benz A-Class globally. Audi has revealed its plans of bringing the A3 (in sedan form) to the Indian market while Mercedes-Benz is already testing the A-Class in Pune. Both the Audi A3 and A-Class are front-wheel drive vehicles, while the BMW 1-Series uses a rear-wheel drive layout.
The launch of the 1-Series from BMW spells trouble for Mercedes-Benz. While the A-Class is a very promising car, the 1-Series will be locally assembled too and BMW might undercut the A-Class on pricing. The 1-Series is expected to be priced at around Rs. 18 lakhs and will share many parts with the X1, helping BMW in reducing costs. The latest generation 1-Series (F20) measures 4.2-metres in length, giving the vehicle sedan class interior space.
The Indian 1-Series is expected to come with the same set of engines which do duty on the X1. The 2.0-litre diesel engine produces 181 BHP of power while the 2.0-litre petrol produces 150 BHP. Both the engines will give the 1-Series excellent performance. BMW will offer the 1-Series with an automatic gearbox. The German automaker is also considering local assembly of MINI Cooper vehicles at its Chennai facility, which could reduce prices drastically.