Audi's Quattro Drive Successfully Culminates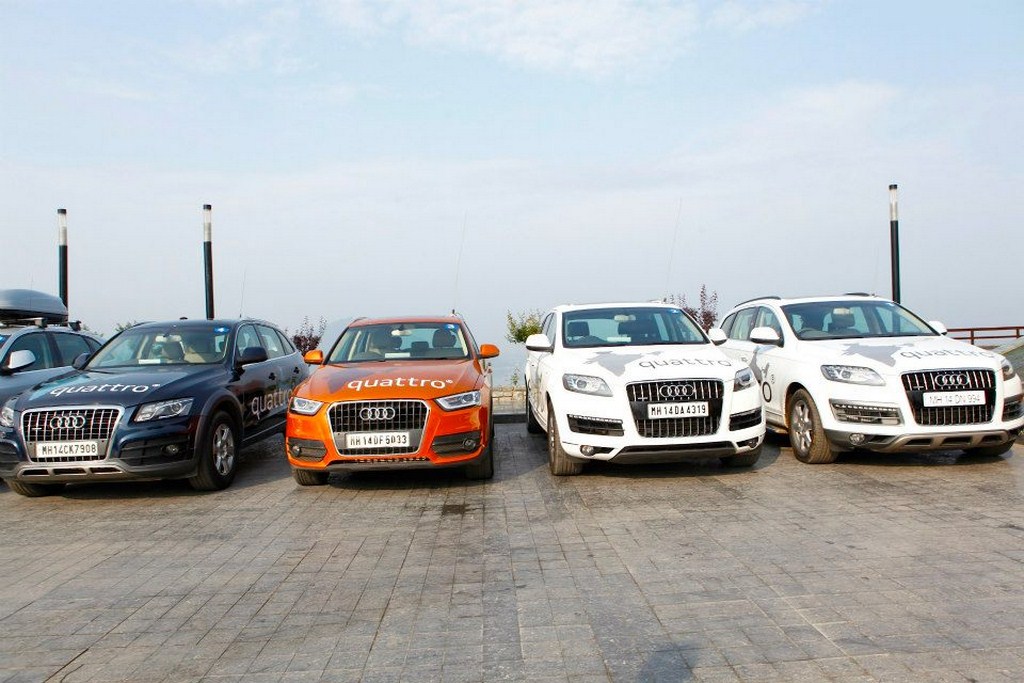 Audi's revolutionary permanent all-wheel drive namely, quattro has demonstrated its mettle again. Crossing the most treacherous terrains amongst the world's most scenic locations, the group of thirty one individuals from the Super Car Club have finally completed the task. A week long journey, perhaps a challenge, came to an end today. The drive was flagged off on 20th of August, 2012 from Srinagar and without doubt, the star performers, Audi Q3, Q5 and Q7 set off to complete the seven hour drive to Kargil. Covering the Himalayan terrain was indeed a task, which was gracefully done by them.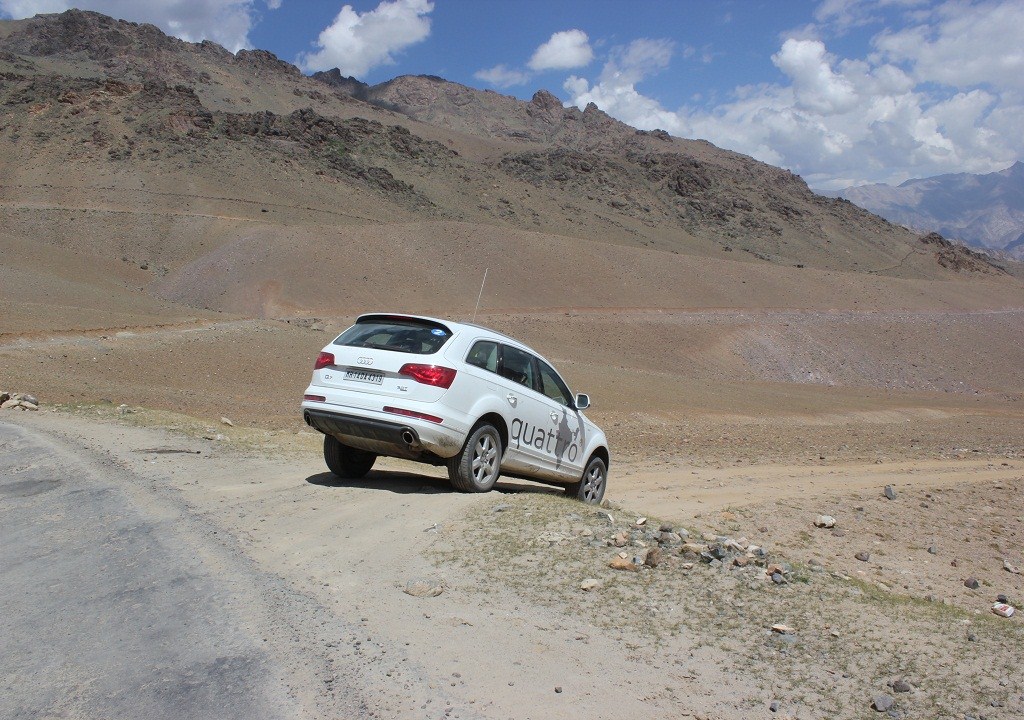 After an overnight stay at Kargil, the team covered another 260 Km on the second day. This ten hour drive was planned from Kargil to Leh which involved crossing the hilly terrains. Indeed it was a long drive and the team was given a day's rest. Thus, on the fourth day, the journey started again. The fourth day schedule expected the team to cover a distance of 150 Km from Leh to Pangyong Lake. The trail involved long winding roads. The temperatures need no mention as it was freezing cold as expected. The team halted at the Chang la pass, the fourth highest pass in the world, for a short tea-break and then the drive continued.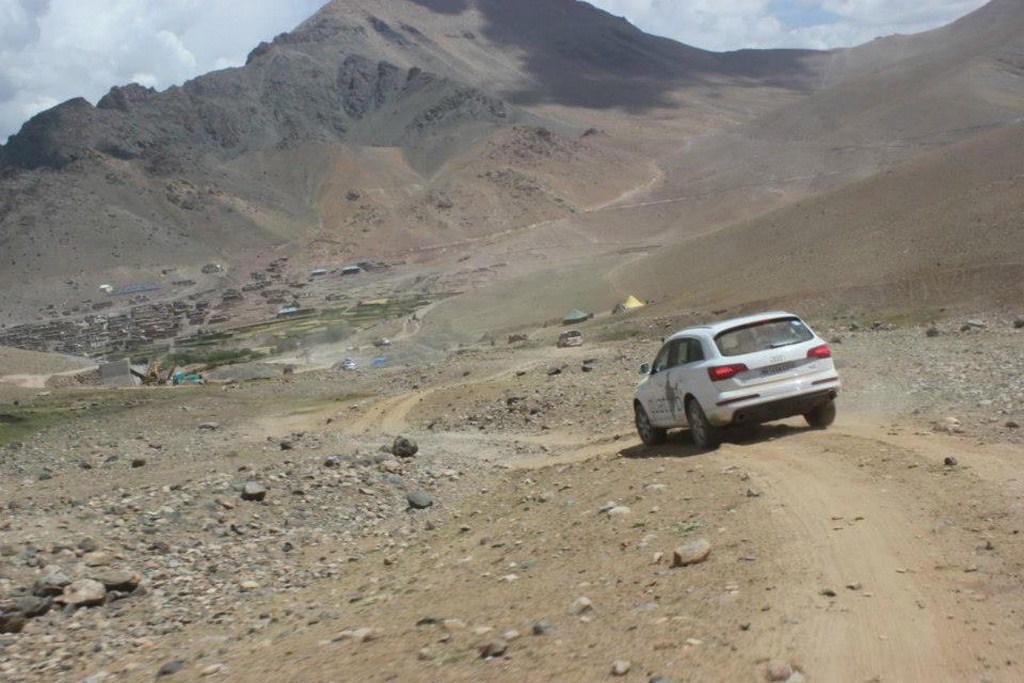 This route had something tougher in store for the team. Reaching the salt lake was definitely not the easy one, as the drivers had to give in a lot but the quattro® did it all and perhaps, one would want to experience it again if given a chance. As per the schedule, the team had to drive from the lake back to Leh. On the fifth day, the team drove from Leh to the Nubra Valley and back to Leh. A total of around 450 Km drive, brought the participants to the end of this uphill task which had been possible with the quattro®. Indeed, a tough journey and by now, many others would have got the instinct to do something like that.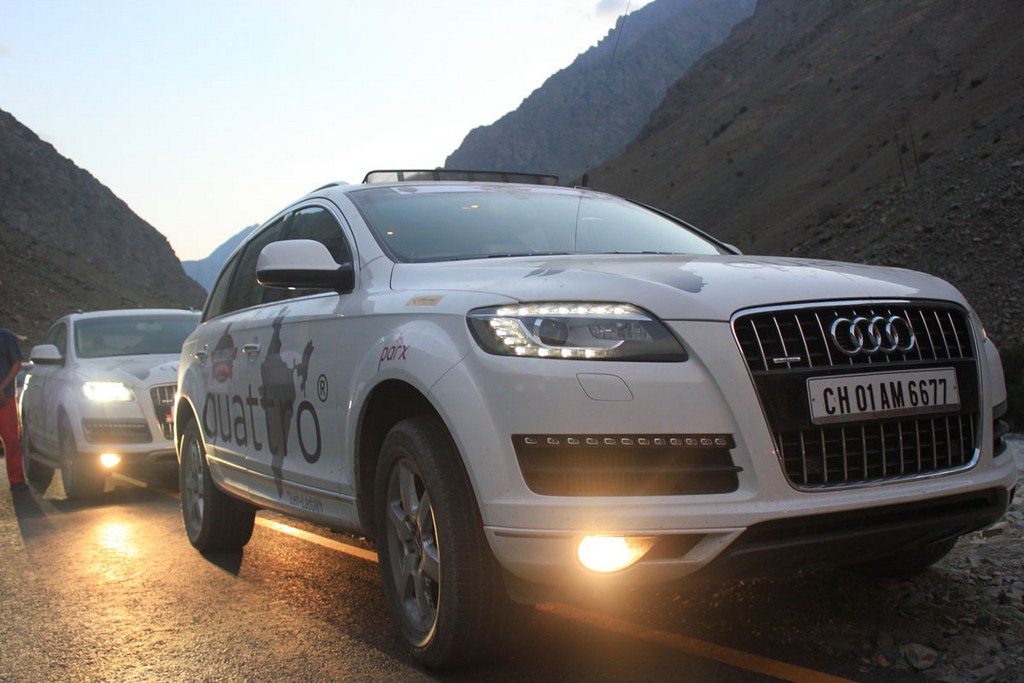 Check out these cool videos of the week long drive which might get that adrenaline rush in you.
[youtube:http://www.youtube.com/watch?v=mQ5rxUe9yJE 540 375]
[youtube:http://www.youtube.com/watch?v=i5du1YxANIk 540 375]
[youtube:http://www.youtube.com/watch?v=JN5wxvHi0iE&feature=plcp 540 375]
[youtube:http://http://www.youtube.com/watch?v=5369o2tseM4&feature=plcp 540 375]