Avantura Choppers Launches Rudra & Pravega In India
Avantura Choppers have launched the Rudra and Pravega motorcycles in India.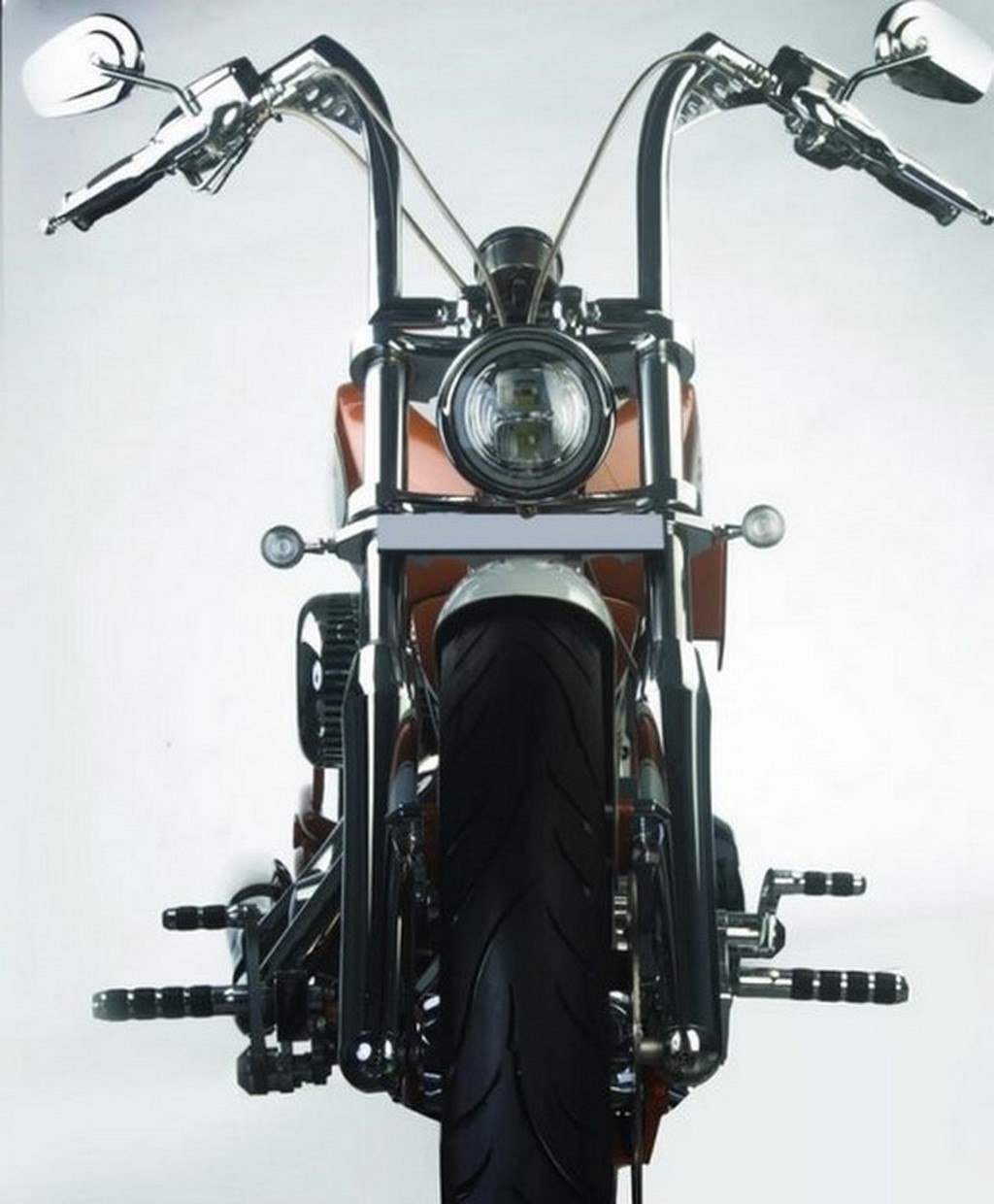 Avantura Choppers, a name unheard before, is the newest motorcycle manufacturer in India that apparently brings authentic choppers to Indian roads. Choppers are considerably popular in the US. The company has launched its first two models in India – Rudra and Pravega priced at Rs. 23.90 lakhs and Rs. 21.40 lakhs (ex-showroom, Mumbai) respectively. The motorcycles will be available only on a made-to-order basis but we believe they won't sell.
The brand has been formed by enthusiasts Gaurav Agarwal and Vijay Singh. The motorcycles will be assembled at a facility in Vasai, Maharashtra. Interestingly, the company has named Kevin Alsop as the Chief Design Officer, the man behind the famous American brand, Big Bear Choppers which was a hit during the 2008 recession.
Avantura has collaborated with various OEMs to procure major components like the engine, brakes, suspension, tyres, seats and lights. These include S&S engines, Beringer braking systems, Primo suspensions, Avon tyres, Mustang seats and Kellermann lights. The 2018 Avantura Rudra measures 2908 mm in length and has a wheelbase of 2180 mm. It gets a seat height of 600 mm. The motorcycle tips the scales at 344 kgs and has a 17-litres fuel tank. Wheels are 23-inch and 20-inch forged aluminium units at the front and rear respectively.
The 2018 Avantura Pravega measures 2627 mm in length and has a wheelbase of 2006 mm. Seat height and ground clearance are identical to the Rudra's. The motorcycle gets a fuel-tank capacity of 21-litres and tips the scales at 347 kgs. The Pravega uses 21-inch and 18-inch forged aluminium wheels at the front and rear respectively with 120-section rubber for the front wheel and 250-section for the rear.
Both the Rudra and Pravega come powered by a 2032cc (largest ever from an Indian company) V-Twin, push-rod actuated motor. Avantura has not revealed the power and torque figures yet. Other features in the motorcycles are 3.5-inch analogue speedometer with digital gear display, clock, trip meter, fuel gauge, range indication, tachometer and battery voltage indicator. There are hazard lights and an anti-theft system as well. Right now, there is no ABS being offered but the company says ABS will be offered when it becomes mandatory.
Avantura Choppers aims to sell about 200 motorcycles by the end of FY 2018-19 and grab a market share of 7-8 percent by 2022.
Avantura Choppers
– Avantura Rudra and Pravega chopper motorcycles have been launched in India
– Both the bikes have components sourced from top-notch suppliers across the world
– The company hopes to begin sales by this quarter