Bajaj To Export KTM Duke 200, 390 To China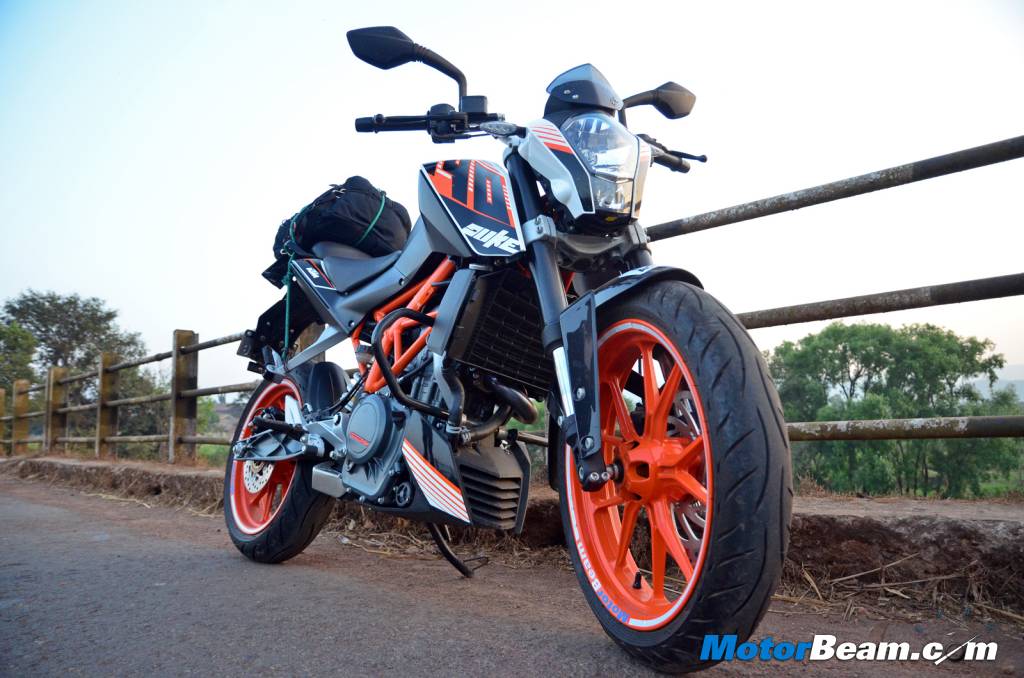 The overall slowdown in the automotive market has affected the sales of Bajaj Auto and the company is now looking to counter the decline in numbers by exporting the made-in-India KTM motorcycles to China. Bajaj Auto will launch the KTM brand in China later this week and will export the Duke 200 and 390 models to the emerging market. Much like India, China too is a large market for two-wheelers currently dominated by the Japanese giants Honda and Suzuki.
Bajaj is taking the top down approach in introducing KTM motorcycles in China. Phase 1 will see the Duke 390 go on sale, followed by the Duke 200 in Phase 2 in the coming months. Bajaj plans to export 300 units of KTM motorcycles per day to China in the first year of exports and hopes to expand to 3000 units per day in the next fiscal. This will also help give a big boost to the overall exports of Bajaj which currently stands at 1 lakh units a month.
The Chinese market is very essential for Bajaj, especially at a time when its products Pulsar and Discover aren't doing much to boost profits of the company. China could thus help both KTM and Bajaj to earn profits in a highly competitive market. Bajaj holds 47 percent stake in KTM and brings its expertise on low cost manufacturing to the table. KTM on the other hand brings the state-of-the-art technical knowledge on design and development into Bajaj's bikes.
KTM's next major launch in India will be the RC 200 and RC 390 fully-faired models that will make way into the market in a few months. Bajaj could also consider exporting the RC series to China based on the feedback it receives for the Duke range in the country. Bajaj on the other hand is working on the Pulsar 200SS that will be launched in the Indian market in the next couple of months.