KTM To Replace RC8 With New R16 V4 Track Only Superbike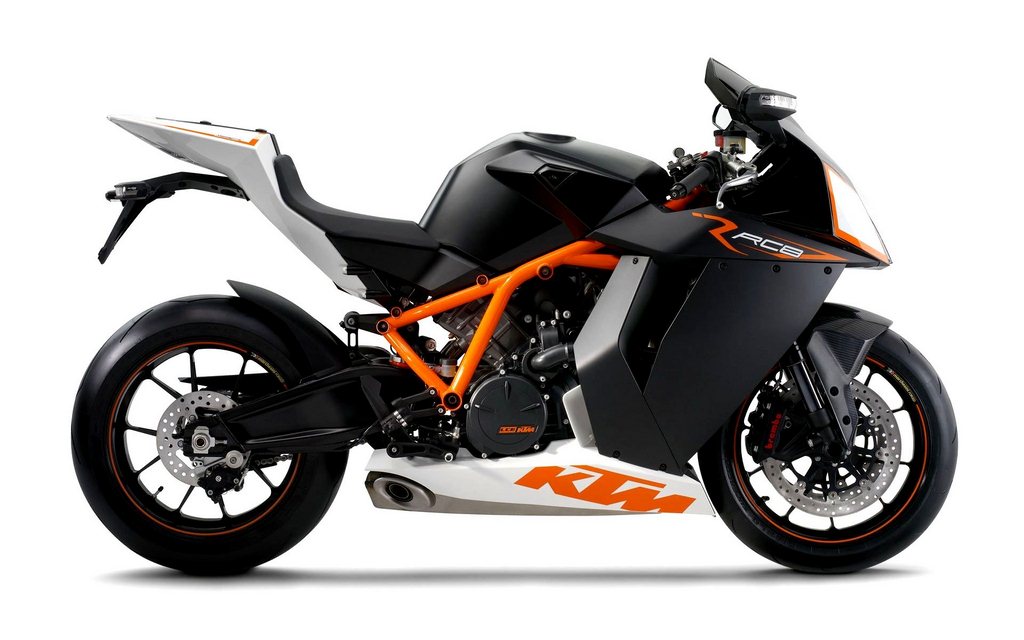 Just last week we brought you news of KTM planning to enter the MotoGP World Championship Premier Class for the 2017 season. The news was indeed an amazing one for all KTM fans, the Austrian manufacturer also confirmed that the new superbike being developed for the championship will replace the current RC8 superbike in the automaker's lineup. While a certain date was not confirmed, the RC8 will eventually be phased out within the next three years, as the new V4 superbike takes its place instead.
From what KTM CEO Stefan Pierer announced last week, the new superbike being developed will be called RC16 and will be powered by a 1000cc V4 engine. The RC16 will feature a tubular frame like on the Moto3 racer and will use WP suspension which is currently seen on the automaker's Moto2 racers. KTM is set to unveil the bike in late 2015, with the final development stages will be carried out for a year. The RC16 is set to make its track debut in 2017, but Pierer did not rule out the possibility of a 2016 wild card entry into the season.
Even though the new RC16 is being designed for the MotoGP championship, KTM will also make the bike available for serious riders who can purchase it only for track use. The company is likely to sell around 100 bikes per year that will be priced from 1,50,000-2,00,000 Euros (Rs. 1.22-1.63 crores) each, but won't be the same specifications as their MotoGP counterparts. With over 200 HP of staggering power at the behest of the rider, KTM very well understands that the public road is no place for the RC16 to be, and is best to make it limited to track-use only.
The KTM RC8 though not available in India (it is displayed at KTM showrooms but isn't on sale), shares a strong following with the orange automaker's fans. The superbike is powered by a 1195cc 2-cylinder, water-cooled engine that produces 177 HP of power, paired to a 6-speed gearbox. Having seen its share of hey-days in the two-wheeler world, the RC8 will be phased out to make space for something bigger, better and more focused. Work has commenced on the RC16 and we expect the production to end on the RC8 by 2016.