Bajaj Pulsar 200 NS Initial Impressions
Bajaj Auto recently launched the all new Pulsar 200 NS, priced at Rs. 99,200/- (on-road, Mumbai). Although the company has not made any official announcements, most dealers have received the motorcycle and are offering test rides and taking bookings. We took a small test ride of the Pulsar 200 NS to pen down our initial impressions of the most awaited bike of the year. The Pulsar 200 NS is sure to command a waiting period soon as enthusiasts and Pulsar fans have been waiting for it since the very day it was unveiled earlier this year.
Ergonomics – Handle bars are wide and seating position is comfortable. It's a bit lower than the KTM Duke 200 but almost the same. You no longer stick to the tank like a sticker, loads of space for your inner thigh's and sufficient space for even very big riders because the rider's seat is very wide and long enough to suit almost any kind of rider. Pillion seat is comfortable but bit stiff which is still manageable. Placement of the foot pegs is perfect for comfortable long rides.
Refinement – You can smell refinement as early as when you push the starter button. The Pulsar 200 NS has smooth soft idling, revving is very smooth and isn't audible up to almost 4000 RPM (may be because the bike had 400 kms on the odo?). Rev friendly motor redlines with ease, no drama no coarse note at top-end, no chain noise either.
Performance and Handling – No more heavy feeling at the front, easy to maneuver in tight lanes despite long wheelbase, very small turning radius. Feels light, sharp and agile. Engines feels very tractable. Bottom end torque is mediocre, enough to make it easy for the rider to manage in the tight area's. Off the line performance hasn't taken a bite though, very very fast in straight line. The petal brakes are superb, more than enough to stop a bike this fast, rear brake effective too. Duke 200 like exhaust note, but on a softer note. Can't go into much details about the handling or performance due to the short test ride but the Pulsar 200 NS seems to lean effortlessly.
Overall Bajaj Auto does have a winner on its hands and the Pulsar 200 NS is going to set the sales chart on fire for the company. The leap from the Pulsar 220 to the Pulsar 200 NS is massive one and one can't really say if both bikes have anything common in them, other than the name of-course. With just Rs. 6500/- difference between the P220F and P200 NS, the latest Bajaj motorcycles seems like a steal.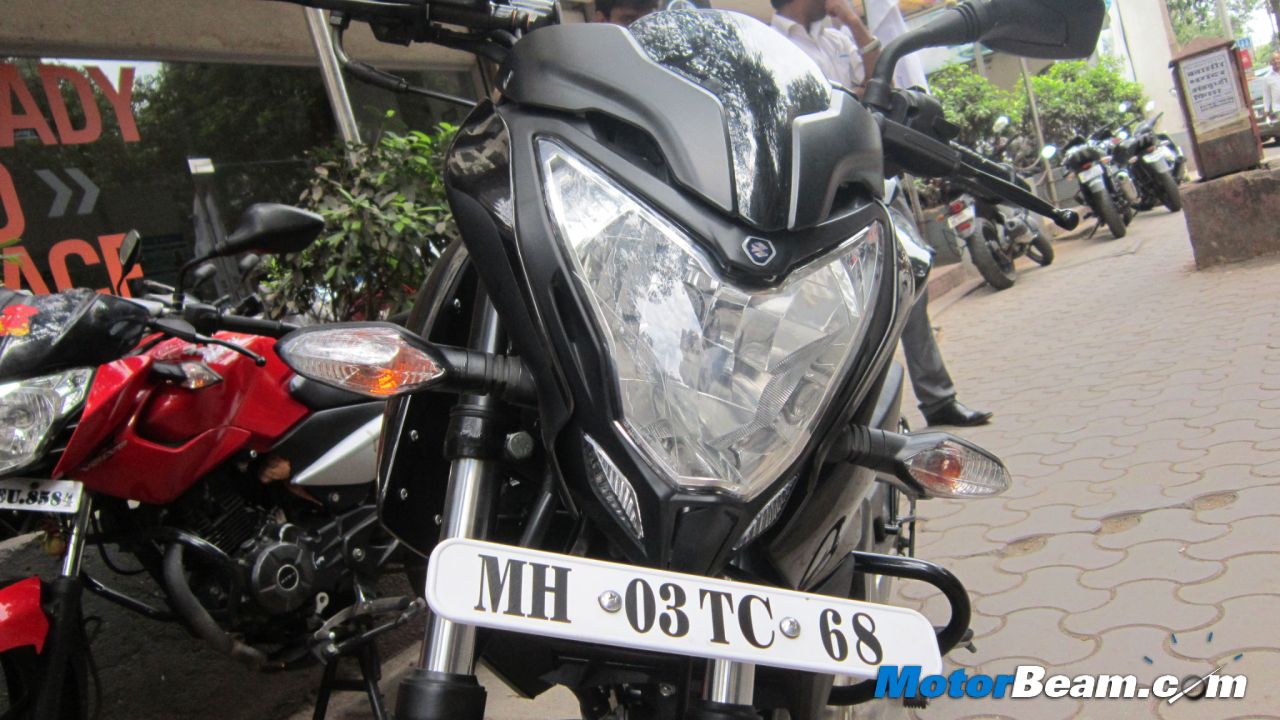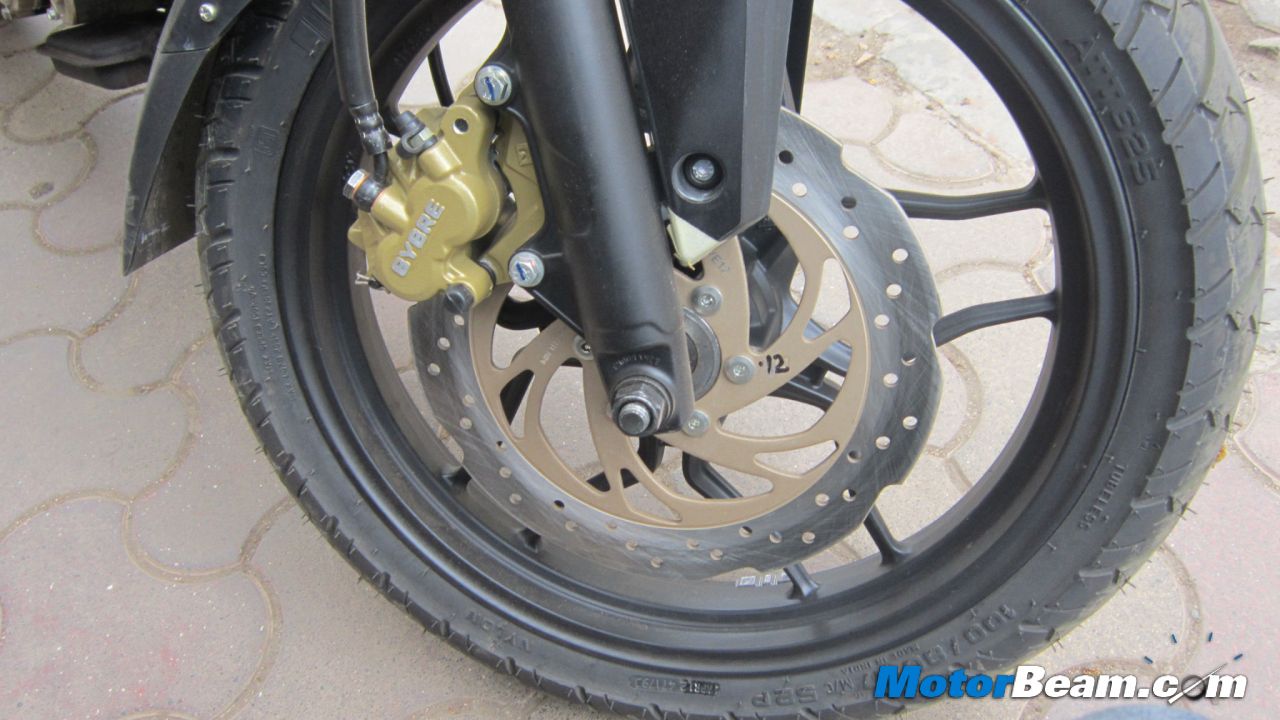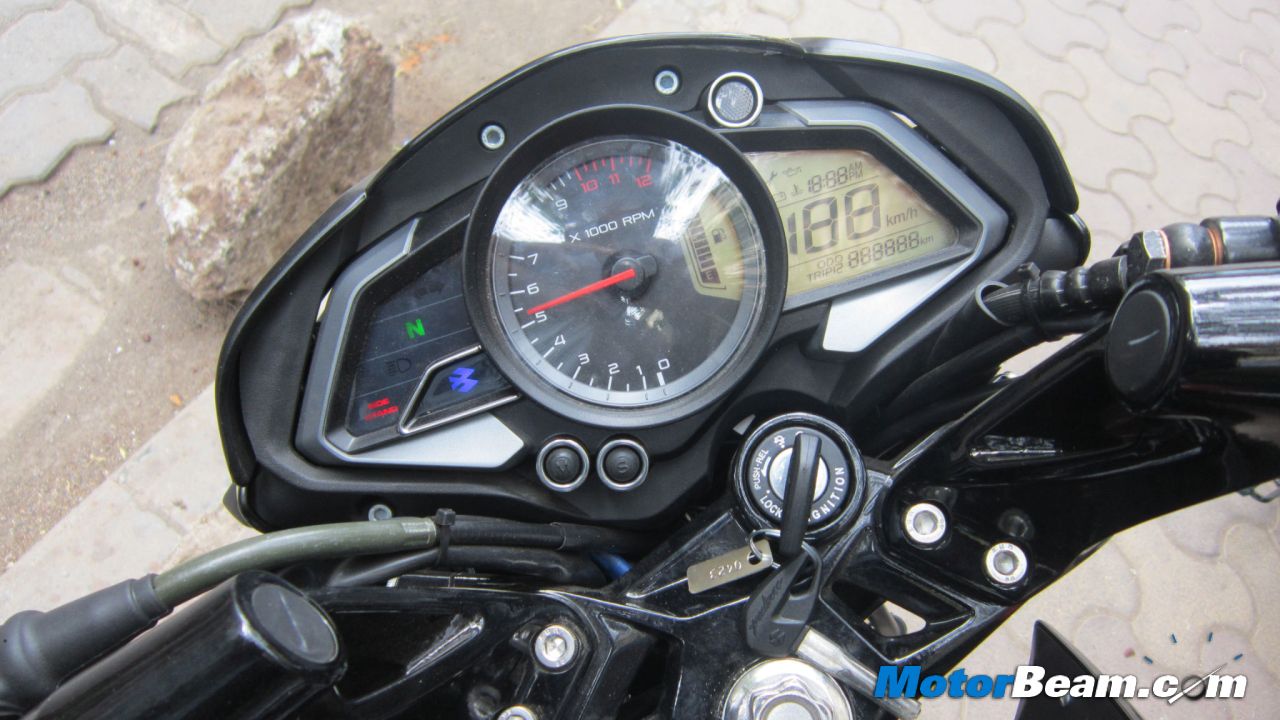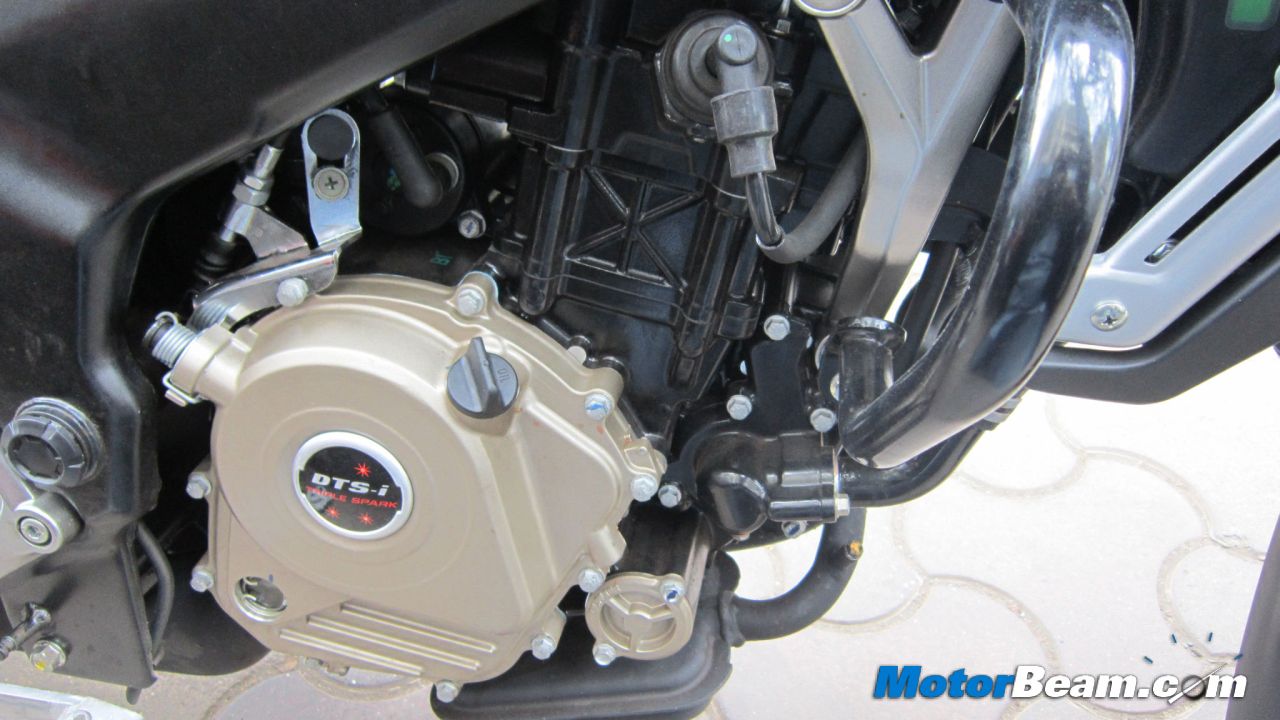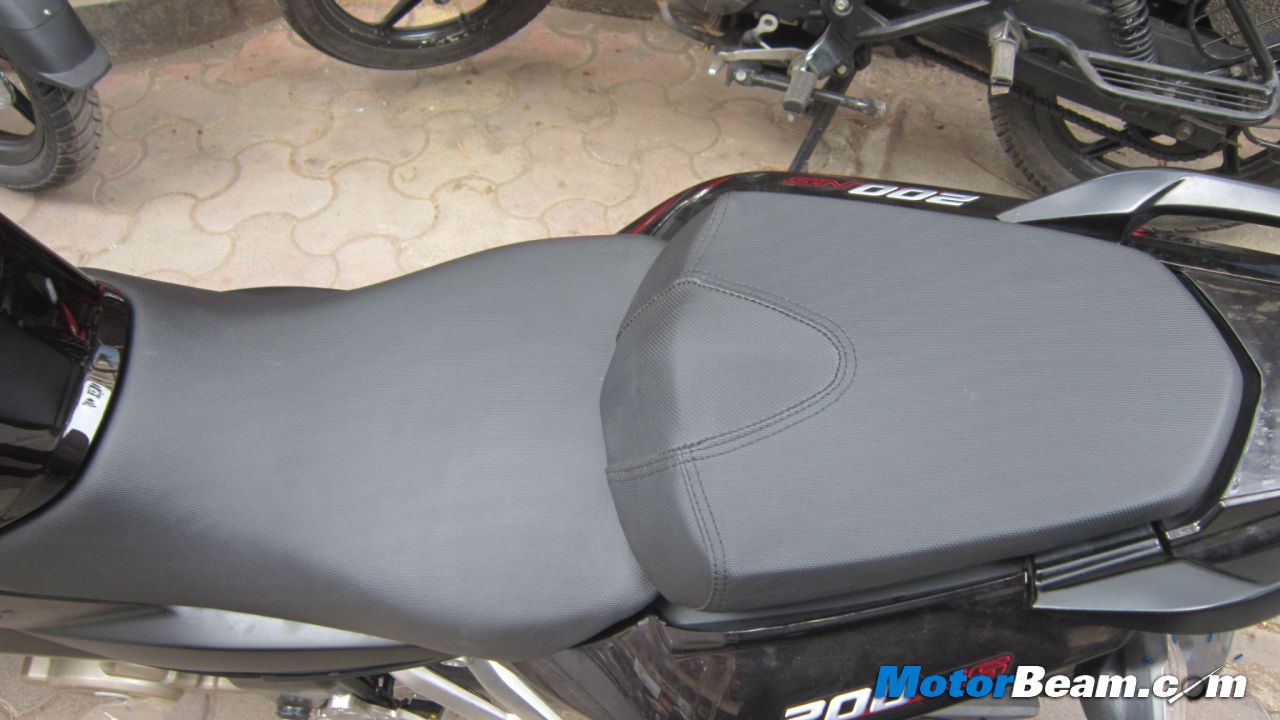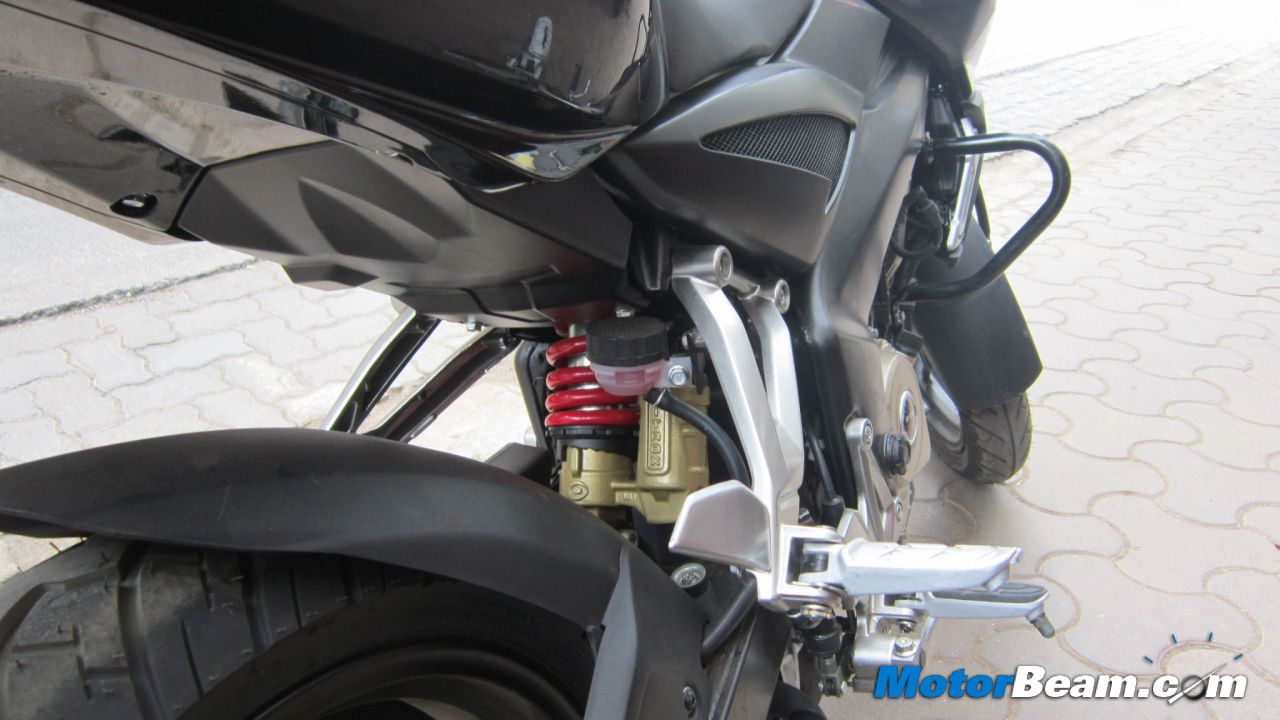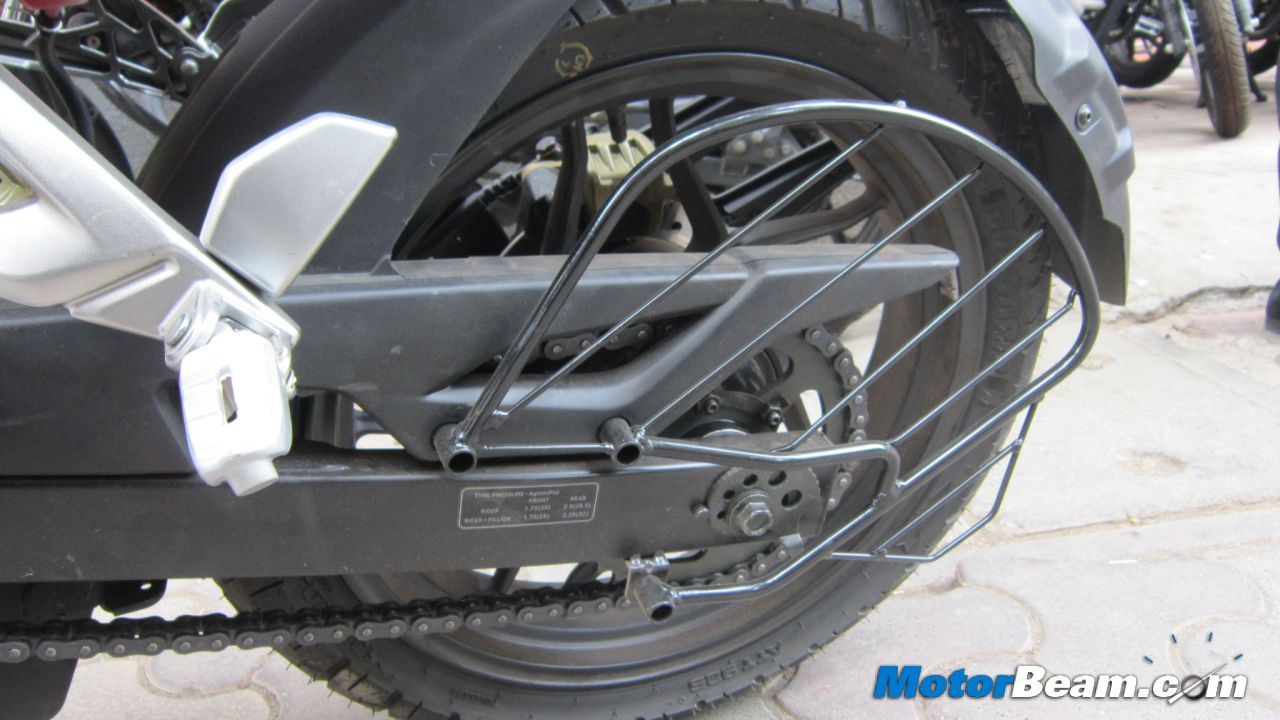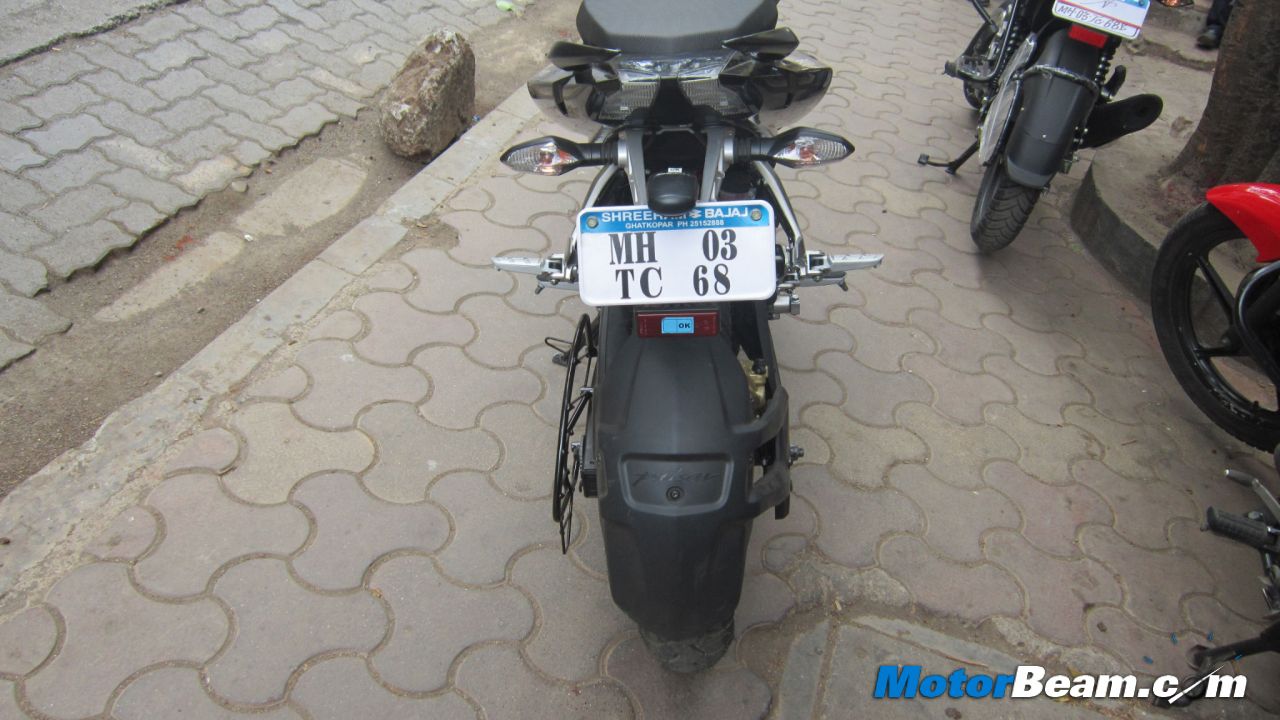 – Mohit Soni