Bajaj Pulsar With LED Lightning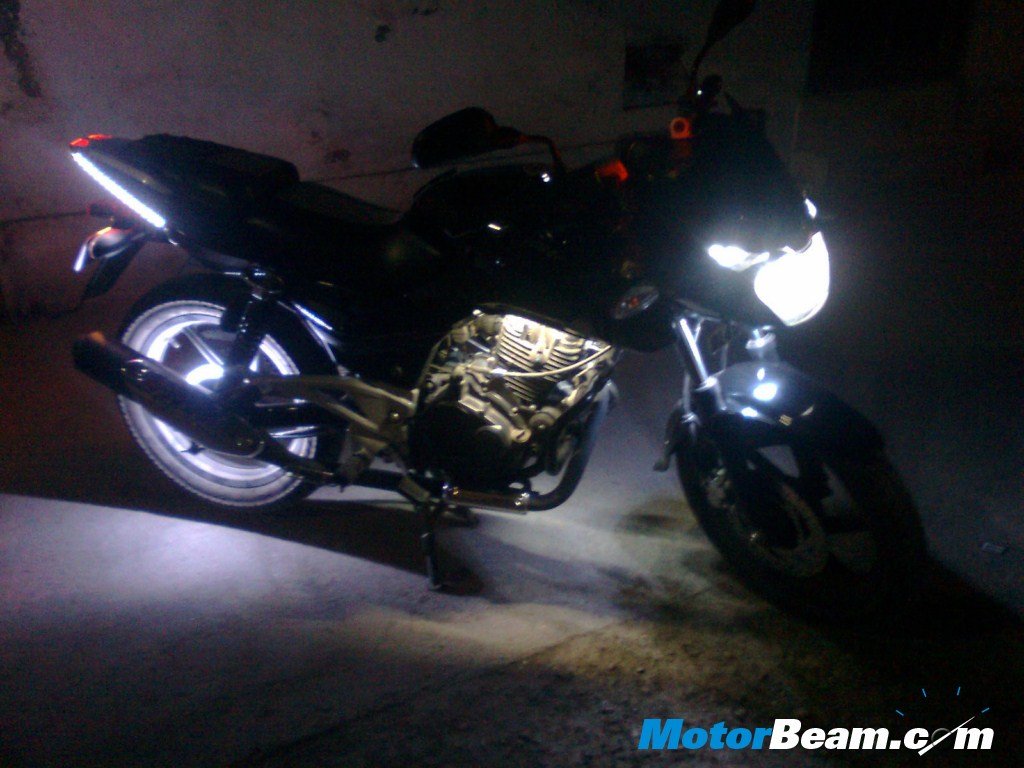 The Bajaj Pulsar is a hot selling bike and that means its quite common on the roads too. To stand out from the crowd, Shivendra Jaitly has made the use of LED strip light integrated under the pertol tank and wound around the rear drum brake. Along with that two straight strips do duty on the rear tail. He got this done from Karol Bagh in New Delhi for Rs. 1500/- and it looks quite eye-catching in the night. Now image if those LEDs had other colours too like red, blue, yellow and orange.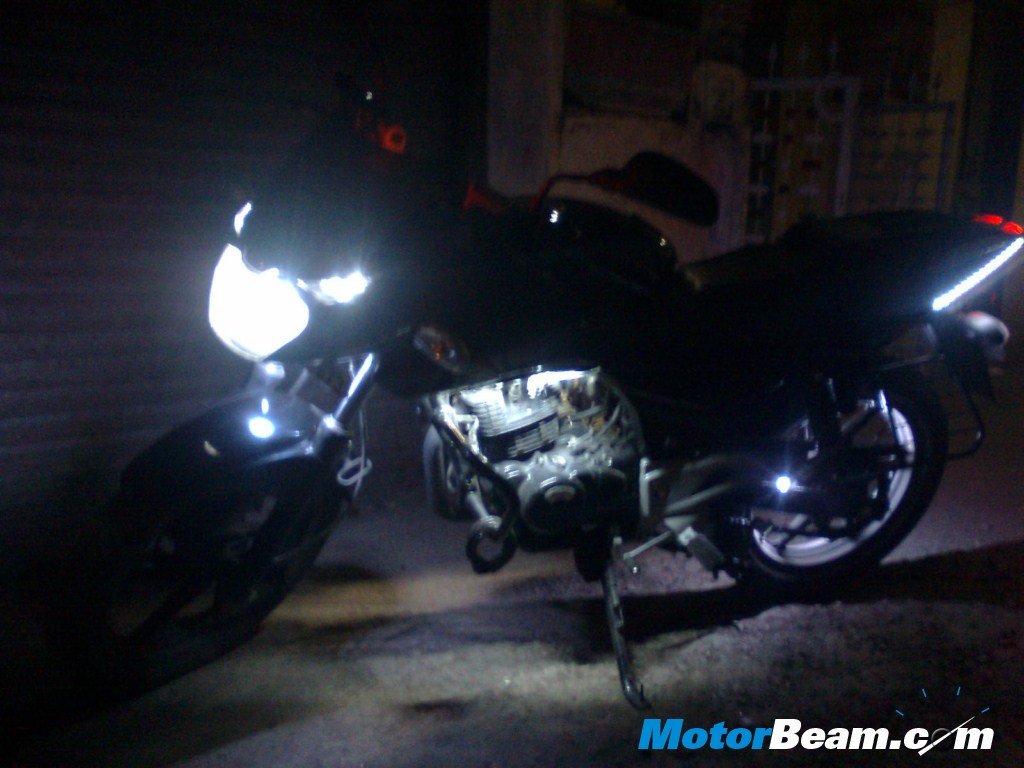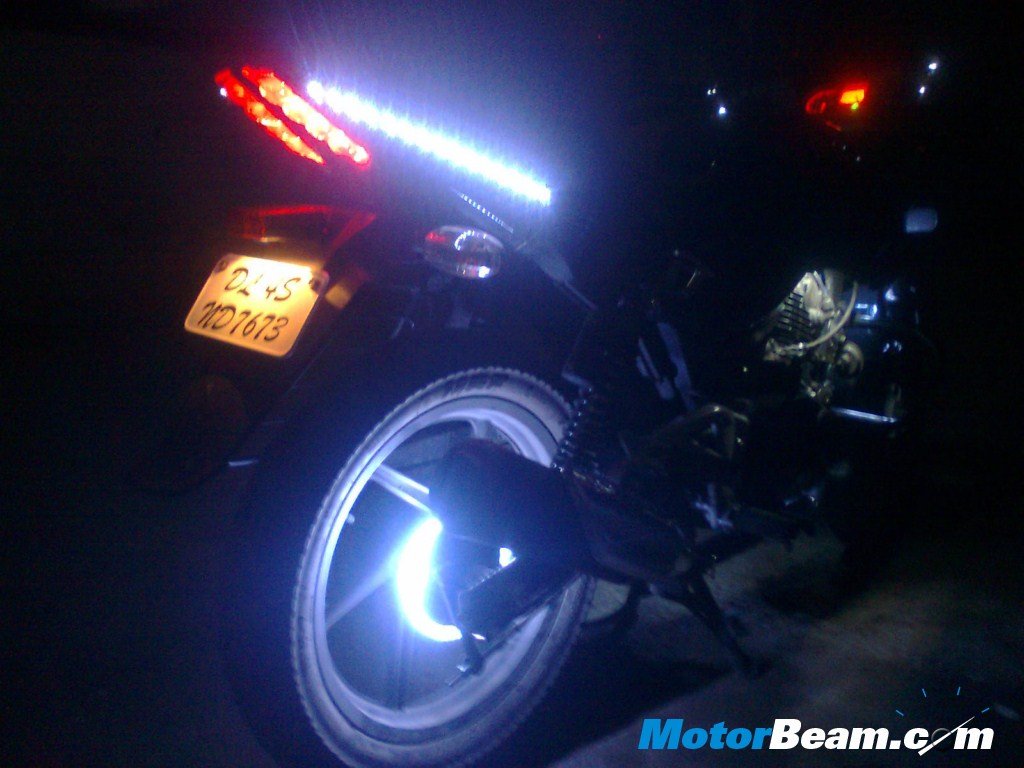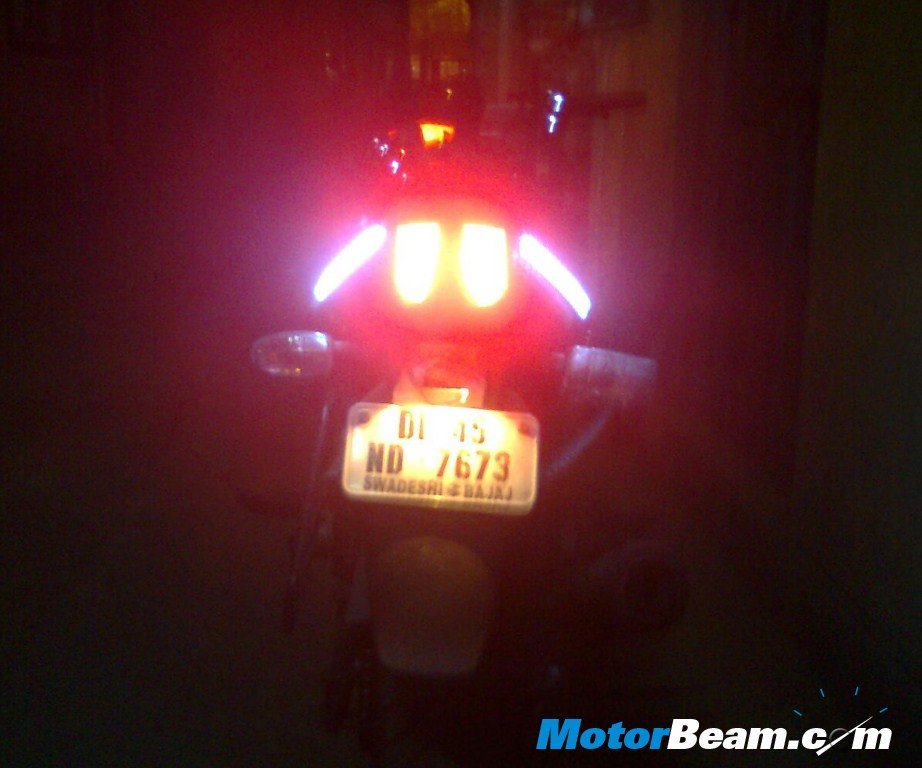 What do you think should Shivendra modify on his Pulsar and why?