Bajaj RE60 Further Delayed As It Awaits Government Notification
Apart from receiving the approval for the new policy, Bajaj will also need the certification from ARAI to launch the RE60 in India which will take an addition 2-4 months.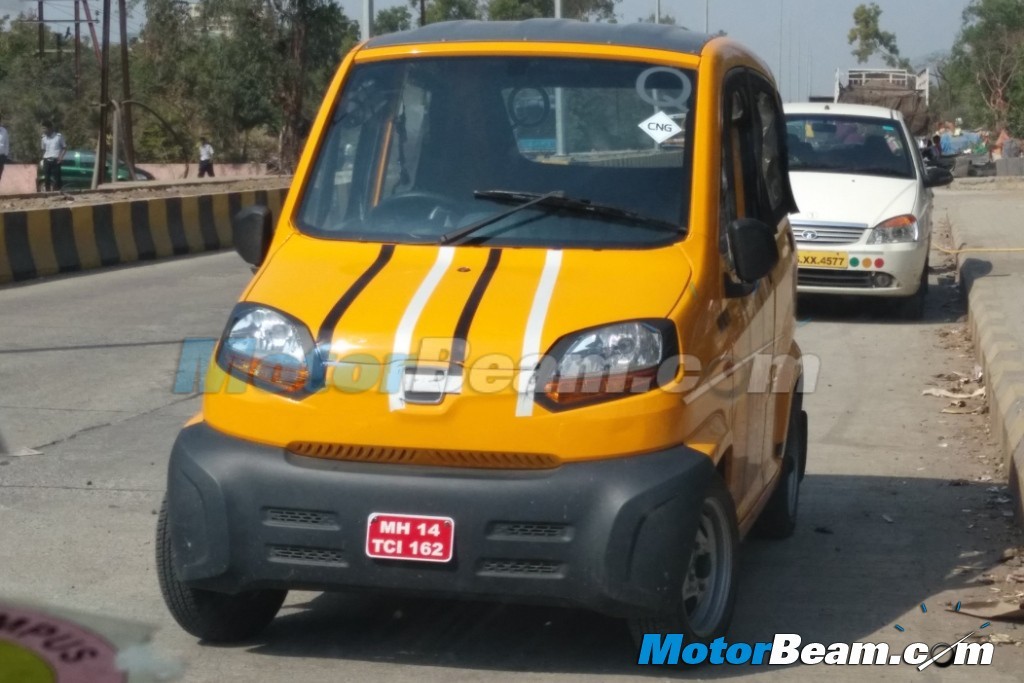 First showcased as a concept at the 2012 Auto Expo, the Bajaj RE60 has been in the pipeline since around three years now and still awaits the necessary clearances from the Indian government. After facing criticism from within the auto industry, the government was asked to draft a new policy for quadricycles in the country that allow the four-wheeler to ply as a commercial vehicle to transport goods or passengers. However, the government is yet to establish the policy, delaying the launch of the 'superior three-wheeler' once again.
In a recent statement, RC Maheshwari President-Commercial Vehicles at Bajaj Auto, said that the company is ready for commercial production of the RE60 and is just waiting for the notification from the government. Once the notification arrives creating quadricycles into a separate category in the domestic market, it will take an additional two to four months for the ARAI to provide its certification for the vehicle. In addition, the company is also waiting for the Supreme Court to give its verdict on several petitions filed against the RE60.
While Bajaj Auto awaits all the clearances in India, MD Rajiv Bajaj confirmed last month that the manufacturer will be launching the RE60 overseas first with markets including Sri Lanka, Nigeria and Egypt having shown keen interest in adopting the quadricycle. The company has also commenced the process for seeking approval in these markets while production has commenced for exports at its Aurangabad facility that can churn out around 200 units per day. The vehicle is powered by a 200cc engine and has a top speed of 70 km/hr, the claimed mileage is 35 km/l.