Bajaj RE60 Launch Delayed Because Of Crash Test Failure [Scoop]
The Bajaj RE60 was scheduled to be launch long back and although the company was waiting for a proper policy for quadricycles, the launch did not happen in export markets either.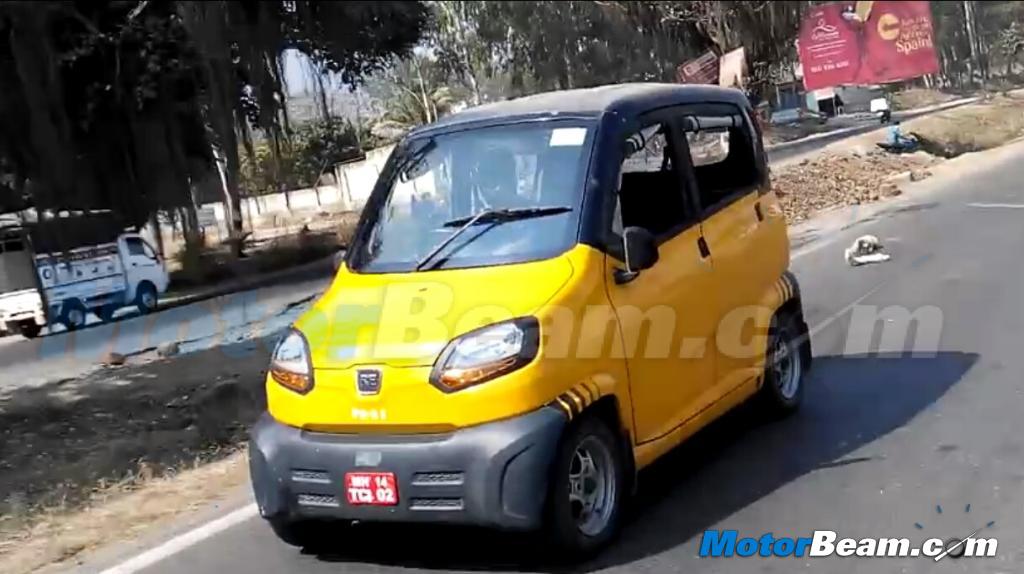 You read it first on MotorBeam. In this competitive world, R&D departments of companies are pushed hard to reduce the design time for new products as the average span for introducing new models have seen high gradients. With norms being stringent and constrained, design time and R&D of companies have been pushed up to a whole new level. With the new designs, companies sometimes hit the right chord while sometimes the design backfires.
Showcased more than three years ago, the Bajaj RE60 quadricycles managed to grab the eyes of all commercial vehicle manufacturers as it threatened the market of three-wheelers and entry segment cars. The project certainly created hype but it looks like it has lost the heat. The RE60 project was delayed due to several possible reasons. Though backed up by a strong R&D team, Bajaj was entering the four-wheeler segment which wasn't their cup of tea till late 2010. Hence the lack of experience in quad wheeled vehicles could be one of the reasons.
Apart from that, the Indian Government had to frame rules specifically for quadricycles which went alive just last October. Which means, though Bajaj was ready with the production ready model, the vehicle was unfit for launch as it didn't represent any category. But Bajaj could have launched post homologation but somewhere things didn't go right; and that's the reason the RE60 is still running on red plates across the country.
One should understand that vehicles, especially completely new designs are extensively tested with plenty of prototypes proving out its mettle across various terrains across the country. As far as we know, vehicles are tested for nothing less than twenty lakh kms (cumulative) before going on sale in the market. Sometimes due to faulty designs, this value may go up to a much higher value.
Now coming to the Bajaj RE60, we got a sneak peak detail for delaying the launch. Our source informs us that the RE60 failed the roof collapse test at VRDE, Ahmednagar. It is said that the RE60's roof had good quantity of reinforced fibre because of which the vehicle failed in the crush test; later the roof was strengthened by using more sheet metal. Now we are not sure of when this happened but this is one of the reasons as to why the RE60 still continues testing. On our perspective, it's good that the vehicle is being thoroughly validated before being launched into the market as it makes the vehicle much safer.