Bajaj Stocking Pulsar RS 200, To Target R15 In Pricing
Bajaj is stocking up on the upcoming Pulsar RS 200 to cater to the initial sales blast and the motorcycle will be priced competitively, directly targeting the Yamaha R15.
Bajaj Auto had recently started teasing the Pulsar RS 200 on its Facebook and YouTube pages and have also given it the moniker as the 'fastest Pulsar yet'. The Pulsar RS 200 has made us wait for a very long time before finally getting ready to be seen on our roads. The motorcycle is due for a launch on 26th March and Bajaj is gearing up for it. They are expecting a surge of prospective buyers in their showrooms and have already started to stock up the upcoming 200cc Pulsar variant.
Overall, Bajaj has been able to sell good numbers of the Pulsar range for quite some time now. But after losing their precious market share to bitter rivals, Bajaj Auto has not taken this loss lightly and hopes to regain a bit of the share through the upcoming Pulsars. Bajaj is readying a sizeable stock of the upcoming Pulsar RS 200 which is the faired sibling of the Pulsar 200 NS that was launched in 2012.
Bajaj has always been known to price their products very competitively and so is expected from their next launch also. An anonymous source from the company has mentioned that the Pulsar RS 200 will be priced close to Rs 1.15 lakh (ex-showroom estimated), thereby directly putting it right against the Yamaha R15. This means that the Pulsar RS 200 will indeed be priced very competitively and will directly compete with the popular Yamaha entry level sportsbike in terms of pricing. The new Pulsar RS 200 will get an optional dual-channel anti-lock braking system which is a rare offering in the 200cc segment.
Enough has been said about the specifications of the Pulsar RS 200 and we expect the motorcycle to be a successful product in India. Its distinctive styling and segment first features will definitely help Bajaj regain a bit, if not more, of its lost market share.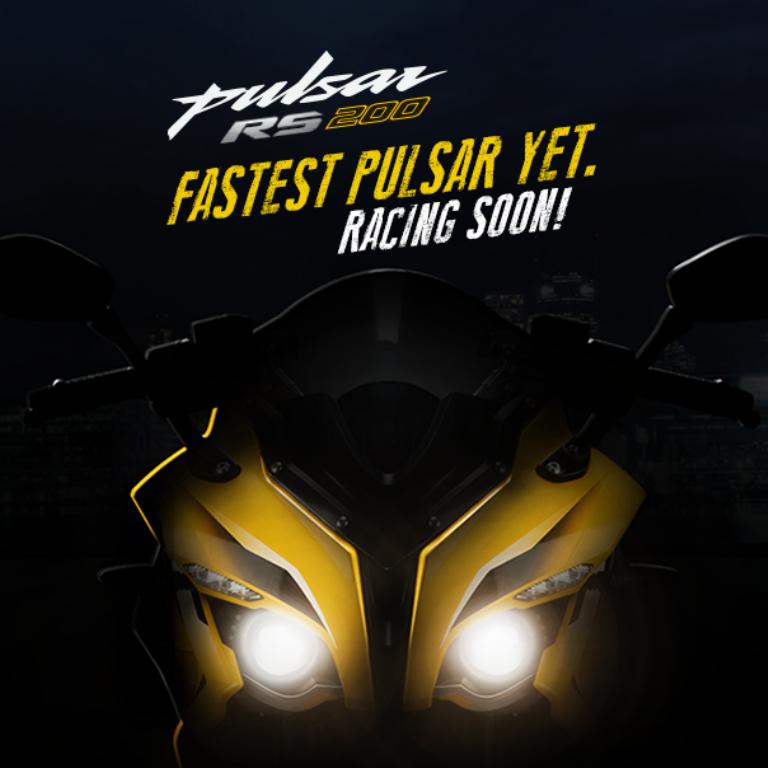 Source – AutocarPro.in