Bajaj V15 By Eimor Customs Is V – The Invincible
Hyderabad based tuning house Eimor Customs has given the Bajaj V15 a completely new paint job, which pays further homage to the crew who made the INS Vikrant, the formidable air craft carrier that is was. They have named the custom Bajaj V15, V – The Invincible, and added detailing related to the INS Vikrant.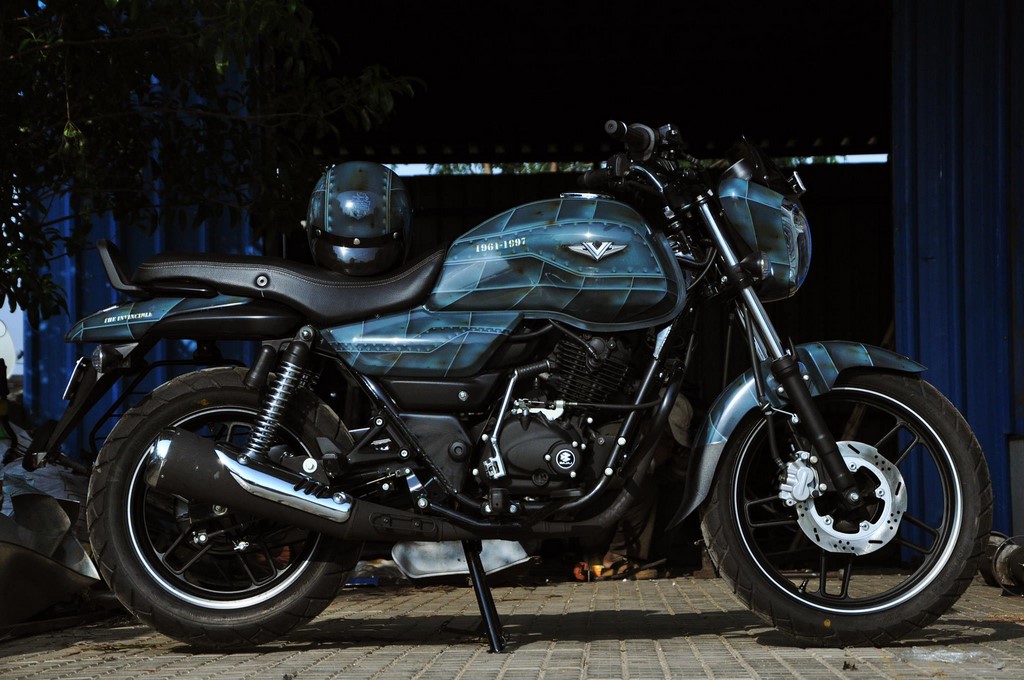 The Bajaj V15 has pulled the right patriotic strings when it was released. By paying homage to the INS Vikrant aircraft carrier, Bajaj ensured that the V15 got a special place in our hearts. Further the V15 with its unique styling and city oriented performance is a unique commuter motorcycle. Thus, when approached by an enthusiastic lady for a new paint job for the V15, Eimor decided to dig deeper into the heritage of the INS Vikrant.
The Bajaj V15 thus got a steel grey paint job, which resembles that of the air craft carrier. The paint job also contains detailed steel panelling with rivets and all, which is also a maritime speciality. On the lower half of the bike, Eimor have stuck to black, as the submerged parts of these ships are usually painted black or red. Eimor has also added a few rust marks, as the ship was prone to bad sea weather.
After the basic paint job, Eimor has added a fair share of detailing which was directly taken from the INS Vikrant. The name 'INS VIKRANT' is painted on the fuel tank, which also gets an airbrushed painting of the Vikrant's aerial view. The tank also sports a '1961-1997' decal, which marks the life of the Vikrant. R11, the actual number of the ship, is painted on the front fender alongside the Indian flag.
Eimor has dedicated the bike to all the war heroes who made the Vikrant, the Indian icon it is today. A total three days of research and hard-work was put in to get the bike painted. The customer also got a similarly painted helmet to match the unique look of the bike.
Bajaj V15 By Eimor Customs
– Eimor Customs have revealed a one-off custom Bajaj V15
– The bike carries a steel grey paint job, which reflects back to the INS Vikrant
– There are other subtle details which pay homage to the air-craft carrier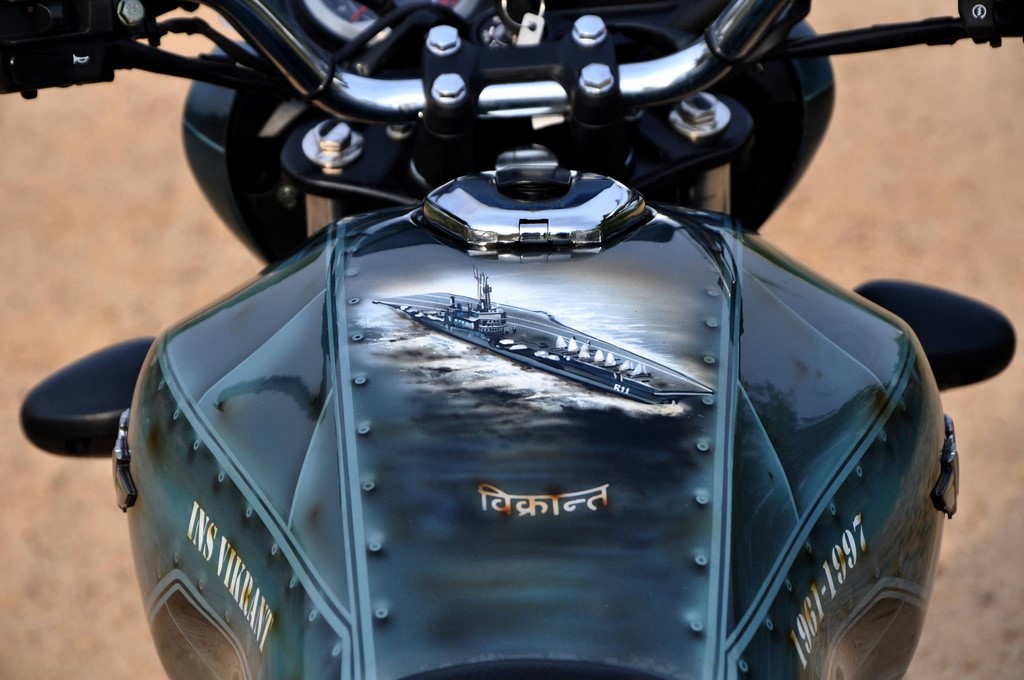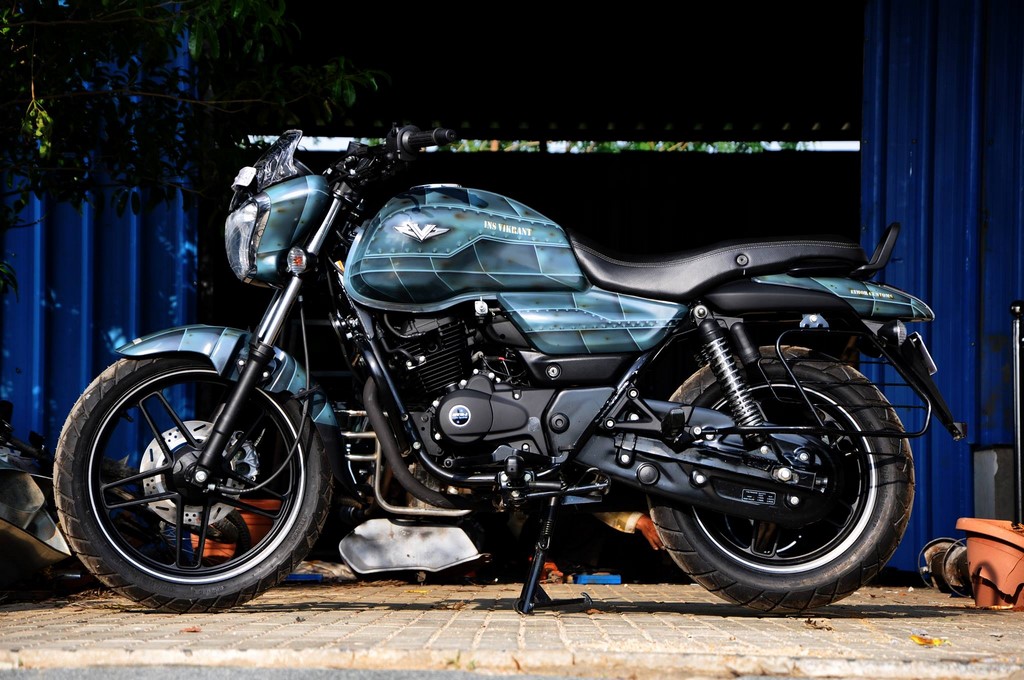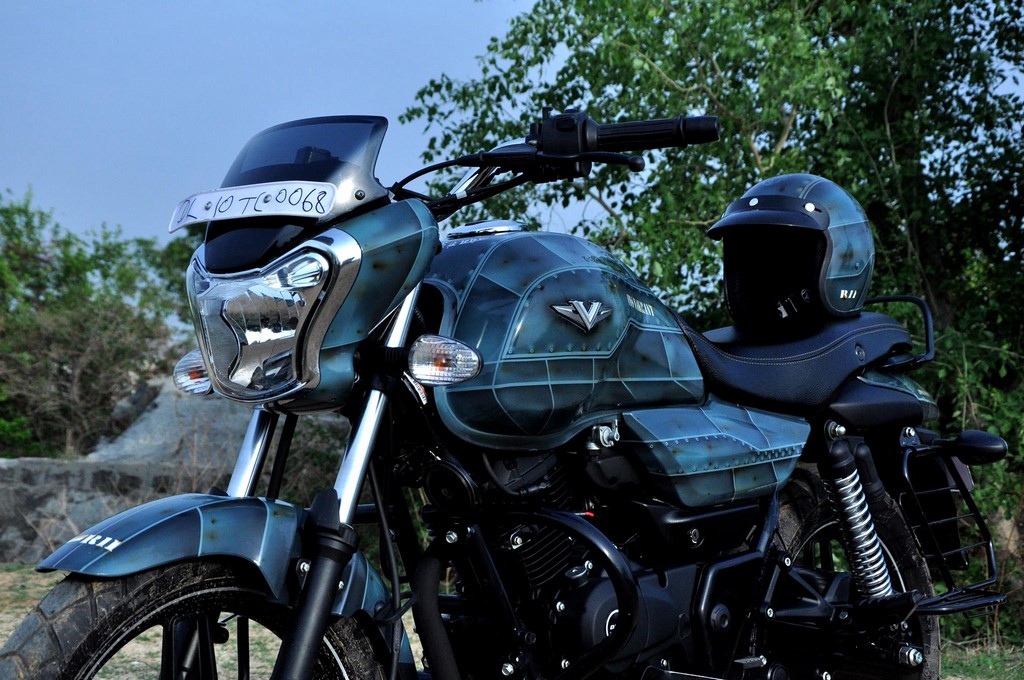 Source – Eimor Customs on Facebook