Benelli 750cc Naked Bike Under Development, Launch In 2016
On a surprising note, sources reveal that a Benelli 750cc naked bike is currently under development with a codename as BJ750GS, where 750 clearly refers to its engine capacity just like it coded the Benelli TRK502 as BJ500GS.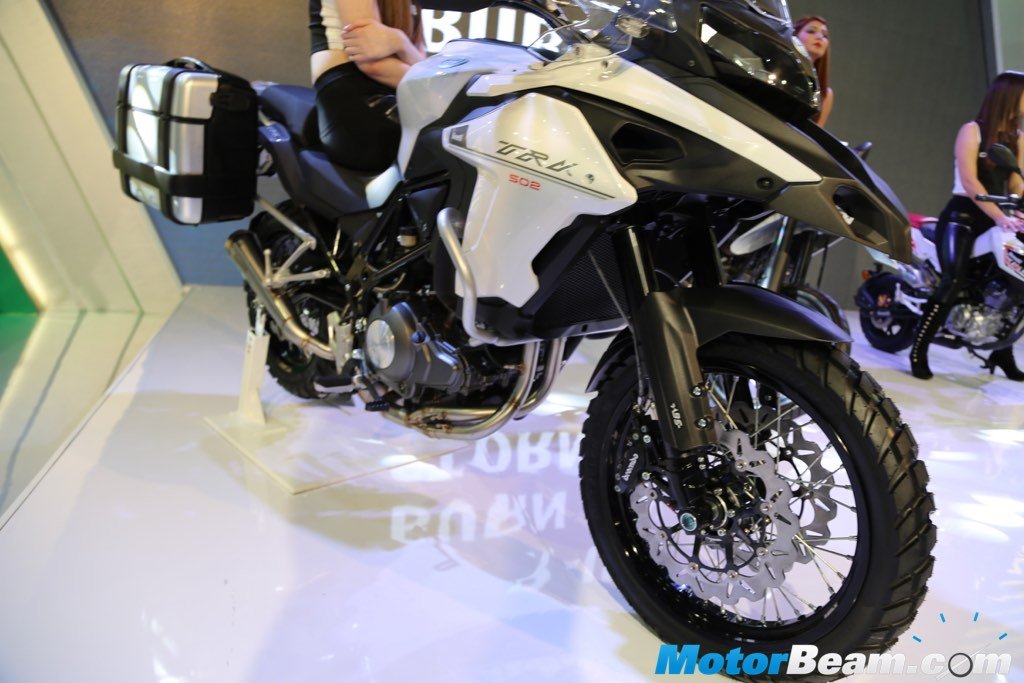 Benelli is currently developing a naked bike design with a predicted engine capacity of 750cc. The engine is said to be identical with Benelli's old three-cylinder motor which powered the Tornado, TNT and Tre-K. The older version of the engine came in 898cc and 1131cc capacities. Now with a new 750cc 3-cylinder engine, Benelli is certainly trying something out of the box.
The frame for the new Benelli 750cc is little towards the ordinary side as compared to Benelli's other high-end motorcycles. Major changes include downsizing the engine capacity and the use of Benelli's self made parts like brakes and suspensions. Previously, Benelli bikes had high-end components loaded with Brembo and Marzocchi parts which accounted for most of the high pricing.
The looks of the new naked design are certainly fresh from Benelli's end. The old under-seat exhaust is replaced with a big side-mounted exhaust to humour the new emission regulations. To reduce the cost factor, a single, conventional radiator has now been used instead of the old TNT's twin side-mounted radiators. Induction of ABS may also be one of the value addition factors.
The looks are certainly inspired from the TNT. The new frame and body design along with an all new digital instrument console with new headlights are definitely attractive. The main outlook of the company regarding the development of this new design seems to produce a impressive yet a low cost adventure bike. The sheared off engine capacity may reduce the performance and stresses which may further allow the use of cheaper components and materials. Benelli has also been reported for using few self made components like brakes and suspension.
The final assembly of the bike is supposed to be done in Pesaro, Italy, like most of the Benelli motorcycles. Unlike the original Benelli TNT which was a typical Italian design with high-end components, the new Benelli 750cc is more inclined towards the economical side. The bike with an all new naked design is expected to be launched later this year.
 New Benelli 750cc Naked Bike
– Benelli is currently developing a 750cc bike with a new naked design
– The new design has major changes as compared to Benelli's older bike versions
– Benelli's major focus is to reduce the cost factors with this new design
– The bike is likely to be released in the later months of 2016