BIC Track Day For KTM Duke/RC 390 Owners On 25th October
KTM has organized a track day for customers of the Duke and RC 390 at the Buddh International Circuit on 25th October 2015.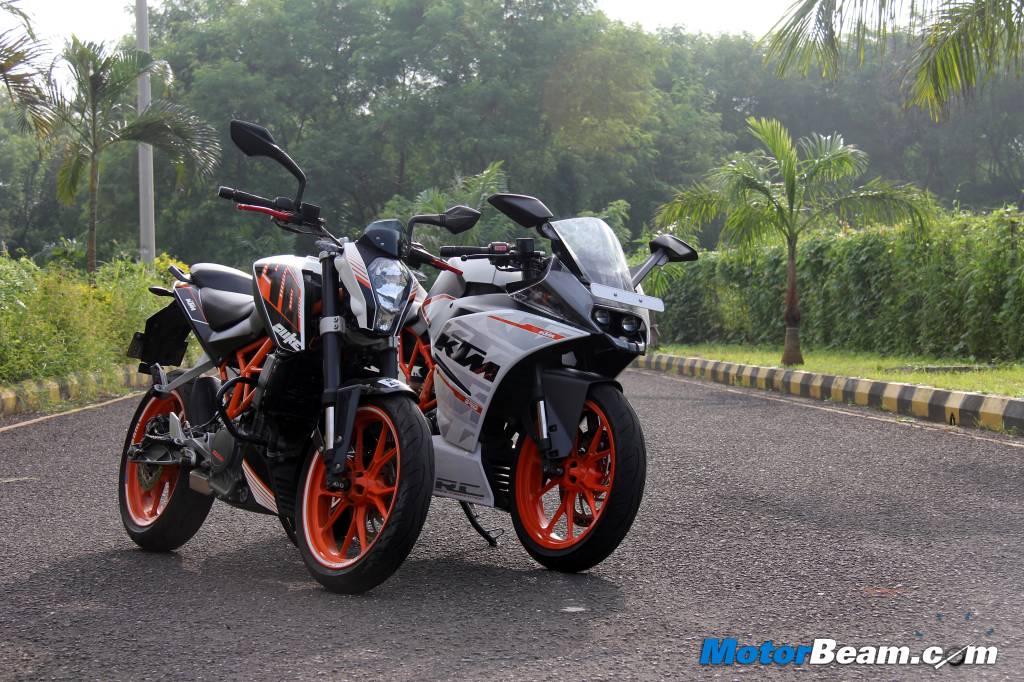 KTM has been selling the Duke 390 and RC 390 in India and both the bikes have gathered a lot of fan following. Since these bikes are aimed at the youth and have a sporty edge to them, the company is organizing a track day for users of the 390 bikes. The track day will be held on 25th October 2015 at the Buddh International Circuit. To register, one just needs to contact their nearest KTM dealership. Before this, KTM organized two track days in the past two years.
KTM will also arrange for national level racers who will train these bikers and help them improve their skills. There will also be lap timing equipment for riders to see their lap times. People who are interested in taking part in the event will need to have their full leather riding suit with armour, riding boots, armoured riding gloves and a full-faced FIA-approved helmet. Helmets approved by ISI will not be considered.
Few numbers of riding suits will be made available at the venue on sharing basis, for those people who do not have their own. At the time of registration, participants will have to book these items by providing their chest and boot sizes. However, helmet and gloves will not be provided and riders will have to carry their own. Riders will also have to show the following documents – valid riding license, personal insurance or mediclaim policy, vehicle insurance and vehicle registration certificate.
Since there are limited slots, registrations will take place on a first-come-first-serve basis. The participation fee is Rs. 1000/- and riders also have to ensure that their bikes have good condition tyres. Riders can also bring along spectators with them who can watch the event from the spectators' area. Such events are great for brand building and also help like-minded customers interact with each other and share notes.