Bike Related Poll Results
We had two polls running for quite some time now and thought of sharing the results with you. For those who aren't aware, the polls were placed on the lower right side.
The First Poll : –
501 of you would want a bike to have a wider tire like the FZ16, whereas 212 would want a tire which would grip more rather then just look macho.
The Second Poll : –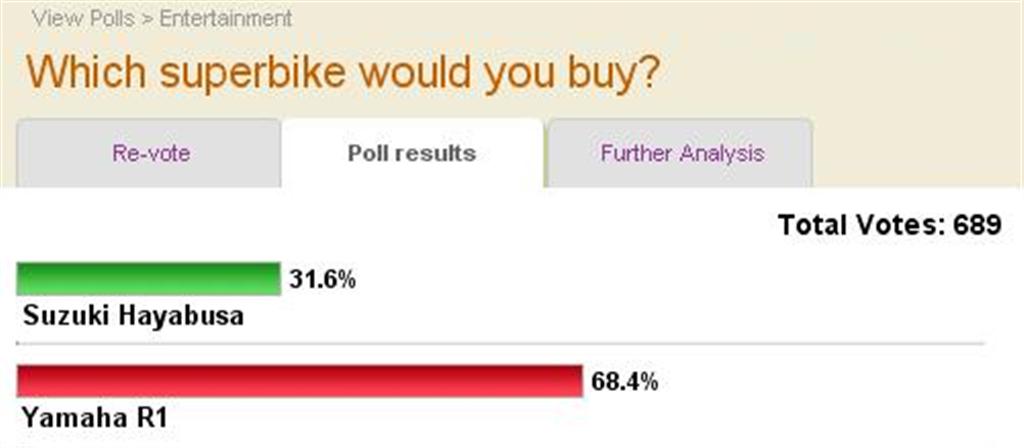 The results of the second poll were quite suprising. 218 of you would choose the Suzuki Hayabusa, whereas 471 of you would take the Yamaha R1. Looks like power is not everything. Thanks for voting and make sure you leave your valuable vote on the new poll.