BMW 630d GT Test Drive Review – Practical & Sporty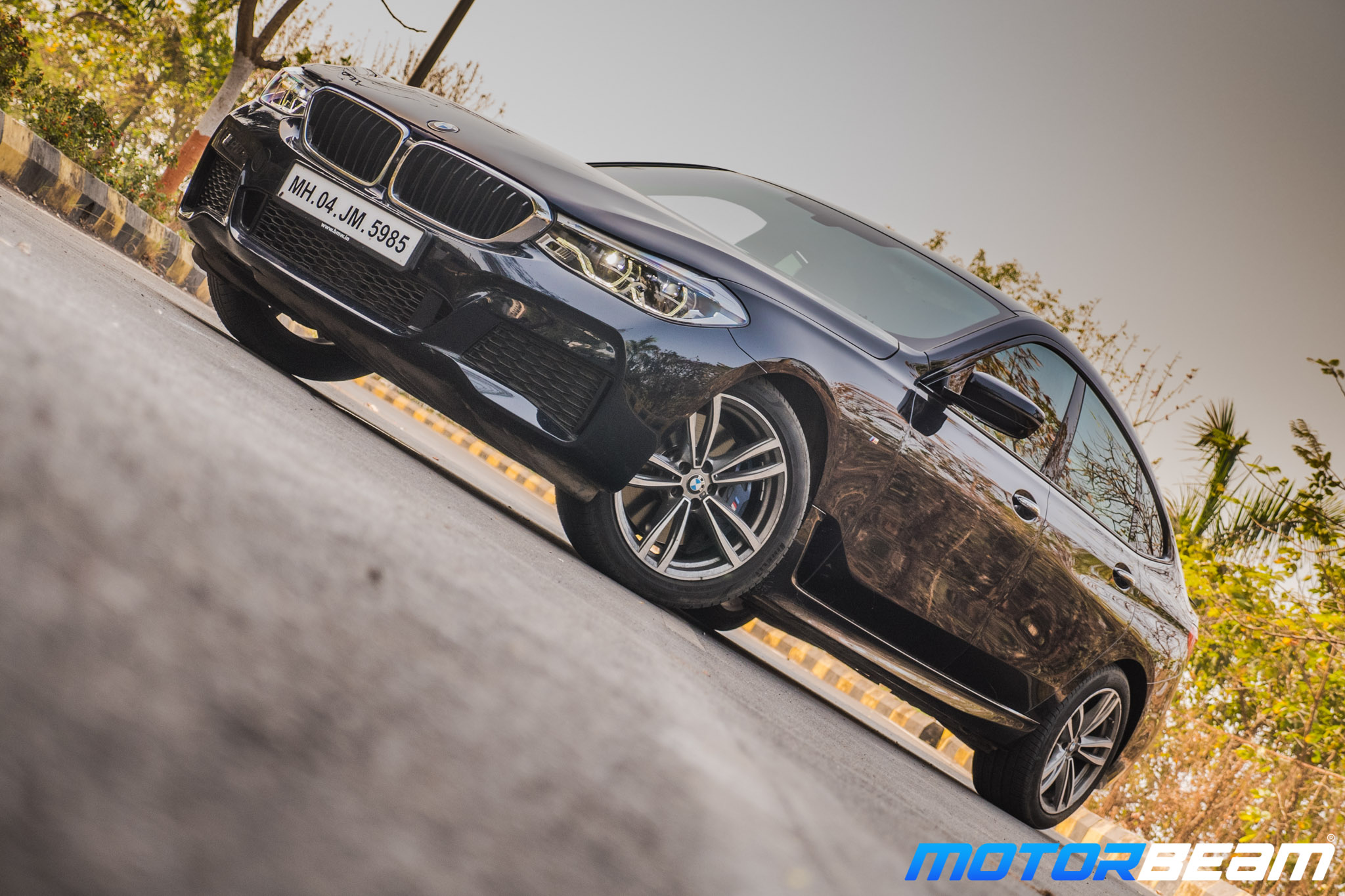 BMW 630d GT Review
Car Tested: BMW 630d GT M-Sport; Road Test No. 1084; Test Location: Mumbai
Price OTR Mumbai: Rs. 89,06,856/-
A spacious & well-loaded cabin coupled with a powerful yet fuel-efficient diesel engine makes the BMW 630d an outstanding sporty vehicle
Indian customers love to be chauffeured around in their luxury cars. A good chauffeur driven car can be identified by the amount of space it has at the back. Mercedes-Benz pulled off a masterstroke when they launched the E-Class Long Wheelbase in India. It gave those crucial extra millimetres of legroom at the rear, a strategy that seems to have worked very well for Mercedes. BMW was quick to follow suit but instead of extending the 5-Series, they simply launched a new fastback and called it the 6-Series. The 6-Series not only benefits from extra backseat space but also gets a bigger boot and more equipment. But is that enough to really beat the E-Class?
Motor Quest: BMW first launched the 6-Series as a coupe and a convertible in India. After two generations of its existence, they decided to spell an end to the large Grand Tourer body style and take a more practical approach. They named the fastback version of the latest generation of the 5-Series as '6-Series GT' and filled the large void between the 5-Series and the 7-Series. The 6-Series promises to have the dynamic finesse of the 5-Series with more space and better comfort.
Exteriors – The 6-Series is essentially a fastback version of the 5-Series and it clearly shows in the design. The diesel version is available with the less expensive 'Luxury' trim and the better equipped 'M-Sport' trim which we have here. The front of the 630d strongly resembles the 530d, only with sportier bumpers and a slightly higher ride height. The side profile may not be to all tastes as there are a lot of people who don't like this body style over a sedan. But, we must say the BMW 630d looks rather smart and is a massive improvement over the awkward looking 5-Series GT of the yesteryears.
The 630d looks bold and sporty and has a charm of its own
There are nice strong character lines and the sharper wheel arches, specific for the M styling kits look very sporty. The frameless doors, wrap around rear tail lights and that spoiler, all go someway in adding attitude to the car. The wheels on the M-Sport version are larger than the ones on the 'Luxury' trim and look much better.