BMW Achieves 50% Localisation, To Launch 15 Models In 2015
BMW India has done its part for the 'Make in India' initiative by achieving up to 50% localization in cars assembled at its plant in Chennai. It marked the achievement with an event.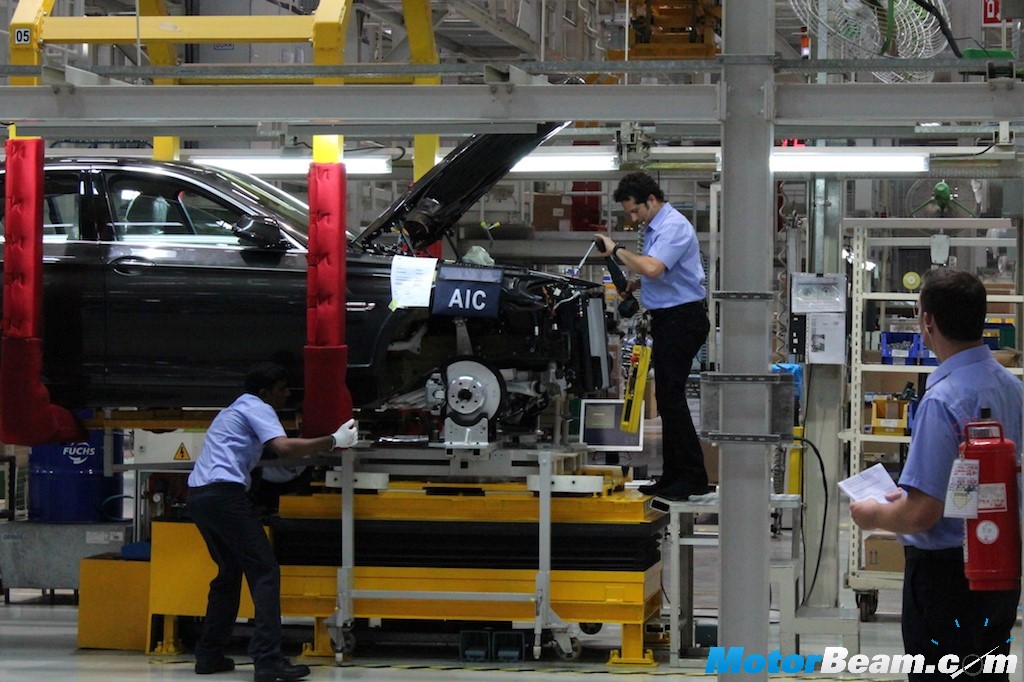 With labour prices, part costs and logistics expenses constantly on the rise, car manufacturers have been in a helpless situation wherein either they bear the increased cost and lose out on profits or pass on the costs to the customers. The dwindling sales of most manufacturers almost force them not to choose the latter option. The third option which is a smart choice is finding local vendors who can supply parts of the desired quality. This is exactly what BMW has done in India in order to regain its lost competitive edge and sales.
The current Government of India started the 'Make in India' campaign to encourage MNC's to start making their products in India. This helps in providing employment to the country's workforce. BMW is the first luxury car manufacturer which has shown its support for the campaign. After a rigorous research, BMW has been able to localise up to 50% (up from 20% earlier) of the parts and components (around 2800 on one car) fitted in the various luxury cars (8 BMW cars come via the CKD route) it assembles in the country. This not only helps them keep the costs low but also makes the component suppliers strive for excellence and work on efficiency along with quality.
To mark this occasion, BMW invited Mr. Sachin Tendulkar, an ardent BMW fan to assemble the 5-Series sedan at its plant located in Chennai using parts sourced from Indian auto components suppliers. The plant started in March 2007 with the CKD assembly of the 3-Series sedan. Now, the Bavarian auto giant assembles eight cars from its portfolio on two assembly lines in this plant. The capacity of the plant is 14,000 units per annum and 95% sales are of CKD models. Don't expect prices to fall as the localisation will help BMW offset increase in costs.
The cars that are currently assembled locally are the 1-Series, 3-Series, 3-Series Gran Turismo, 5-Series, 7-Series, X1, X3 and X5. These cars are the ones which help the brand gain volumes. The niche segment cars are imported via the CBU route as it isn't financially feasible to assemble them here. BMW will launch a total of 15 new models in 2015 out of which the i8 is already launched and others include the X5M, X6M and also the 3-Series facelift which was recently unveiled. BMW will start assembling the 3.0-litre, straight-six diesel engine in India soon, it powers the X5, 530d and 730d. The company has partnered with Force Motors for the same.