BMW Begins Teasing M4 Coupe Ahead Of August Launch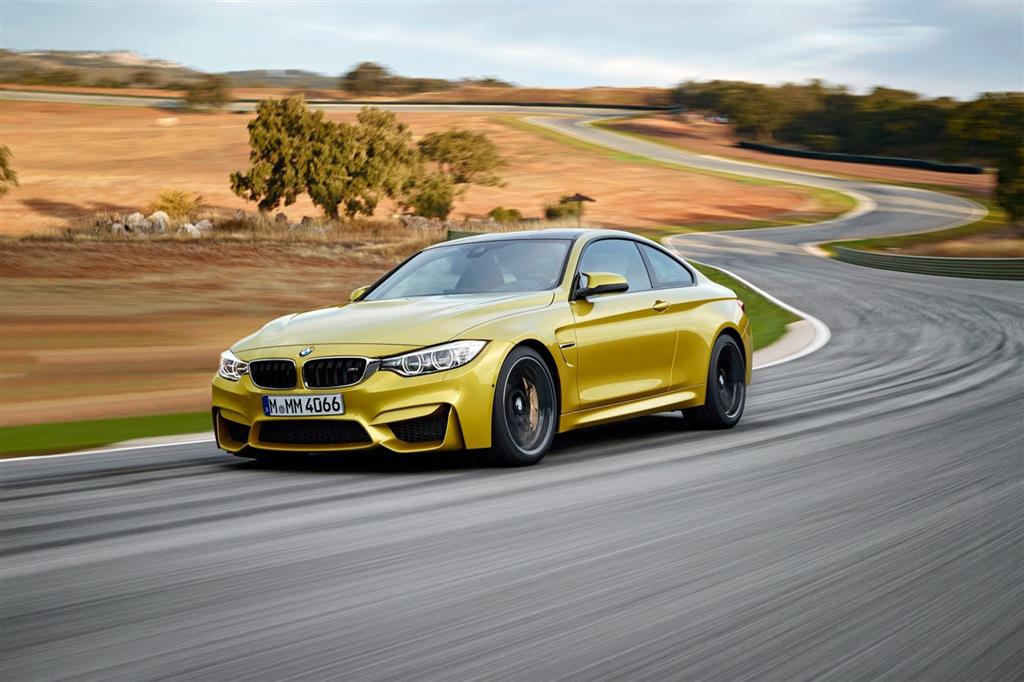 Ahead of the launch in August, BMW India has begun teasing the M4 sports coupe on its social media channels. The M4 was unveiled at the 2014 Detroit Motor Show in January and replaces the current generation M3 coupe in BMWs line-up. The M4 is based on the 3-Series platform and shares its powertrain with the M3 four-door, but was christened as the M4 under the Bavarian manufacturer's new nomenclature where even numbers are designated for coupes and convertibles, while odd numbers are for hatchbacks and sedans.
The 2014 BMW M4 is powered by a 3.0-litre 6-cylinder Twin-Turbo engine that is capable of producing 431 BHP of power between 5500-7300 RPM and 550 Nm of torque between 1850-5500 RPM. All that power is sent to the rear wheels via a 6-speed manual or a 7-speed dual-clutch automatic transmission. In India though, BMW is more likely to launch the 7-speed automatic transmission, while the manual could be a given a miss. 0-100 km/hr comes up in just 4.1 seconds on the automatic and 4.3 seconds on the manual versions. The coupe sports an electronically limited top speed of 250 km/hr.
The M4 comes with a host of technologies to keep it planted on the road, inclusive of the Dynamic Stability Control (DSC) system, stability clutch control system and much more. Drivers will get to choose from three driving modes namely Comfort, Sport and Sport Plus offering varying levels of performance and comfort as per your mood. Much like all of BMWs new generation vehicles, the M4 is going to be efficient as well with the EfficientDynamics fuel saving technologies comprising of stop-start, brake energy regeneration and on-demand operation of ancillary units. The sports coupe will also make you feel less guilty with a fuel economy of 11.36 km/l on the manual and 12.04 km/l on the automatic versions (under very ideal conditions of course).
The M4 would be the second 'M powered' vehicle to launch this year after the M6 Gran Coupe, and will be followed by the launch of the M5 facelift scheduled by the end of the year. The automaker is on an offensive to capture the nascent performance market in the country. Competing against the Audi RS5, Mercedes C63 AMG and the Jaguar XF-R, the M4 will be priced around the Rs. 1 crore mark (ex-showroom). Make sure you checkout the amazing promo of the M4 going sideways. It will make your day!
[youtube:https://www.youtube.com/watch?v=xS7_67KFSYQ 540 375]