BMW Future Cars To Be Front Wheel Drive!
BMW has showcased a Front Wheel Drive concept car called the 'Concept Active Tourer' at the Paris Show this year. This received mixed reactions from the automotive world as BMW's have a tradition of producing only driver oriented Rear Wheel Drive cars, so this car is a huge departure from their roots. But the front wheel drive product manager, Frank Niederlaender, said that they received similar reactions when they started making SUV's but now the costumers have accepted that even SUV's can be driver oriented and the same will happen with this new front wheel drive technology.
BMW also stressed on the point that despite the new layout their future cars will be equally engaging to drive as their rear wheel drive cars and will have lost none of the brilliant dynamics. This new architecture, code named ULK, will be the basis of many future BMW and MINI cars while their current cars (3-Series and above segments) will retain their traditional rear wheel drive configuration.
The current number one European Luxury car maker, BMW, says that the needs of the market are changing rapidly towards smaller, more efficient cars all over the world and there will be much larger demand for mid size and bigger hatchbacks from premium brands which this new front wheel drive platform will provide them. They plan to produce 12 new BMW and MINI products based on the new platform with various wheelbases and widths by 2020 and expect them to comprise 40 per cent of their sales.
BMW will produce a typical small hatchback, a premium bigger hatchback as well as a mini-SUV. Their current small car is the rear wheel drive 1-Series which is criticized to have cramped rear seat space and leg room. But a front wheel drive configuration will relieve a lot more space at the back making it a lot more spacious. BMW's rivals Mercedes-Benz and Audi already have many products internationally that are small in size but provide lots of space, comfort and efficiency like the Mercedes A-Class, B-Class and Audi A1, A3, etc. So BMW will have competent products to rival these practical cars and stay at their esteemed number one position.
Currently in India the demand for smaller cars from these premium brands has gone up a few notches. The entry level SUV X1 form BMW created quite a buzz. So this new platform from BMW will provide lots of products to suit requirements of our market as well where practical smaller cars that are very spacious, refined, fun to drive as well as efficient with lot of brand value. So this comes as good news for India and we can expect great products from this reputed German brand tailored to our requirements.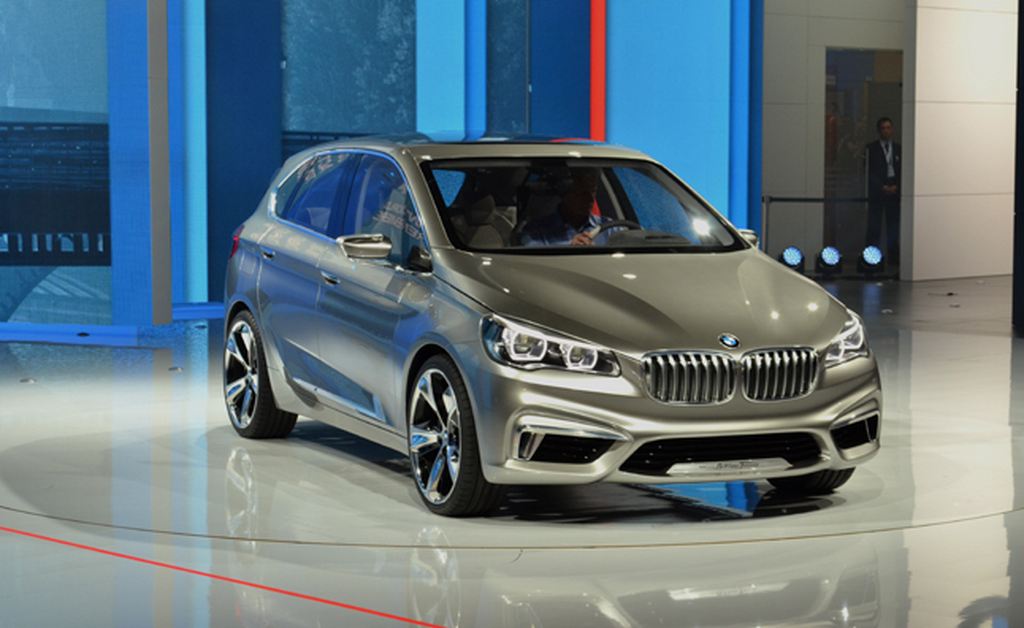 Source – Automotive News