BMW G310R Reviews Give It A Big Thumbs Up
Ahead of the launch of the entry-level BMW motorcycle, we have peeked into some of the reviews reported by testers outside of India and summarised it to have an overlook.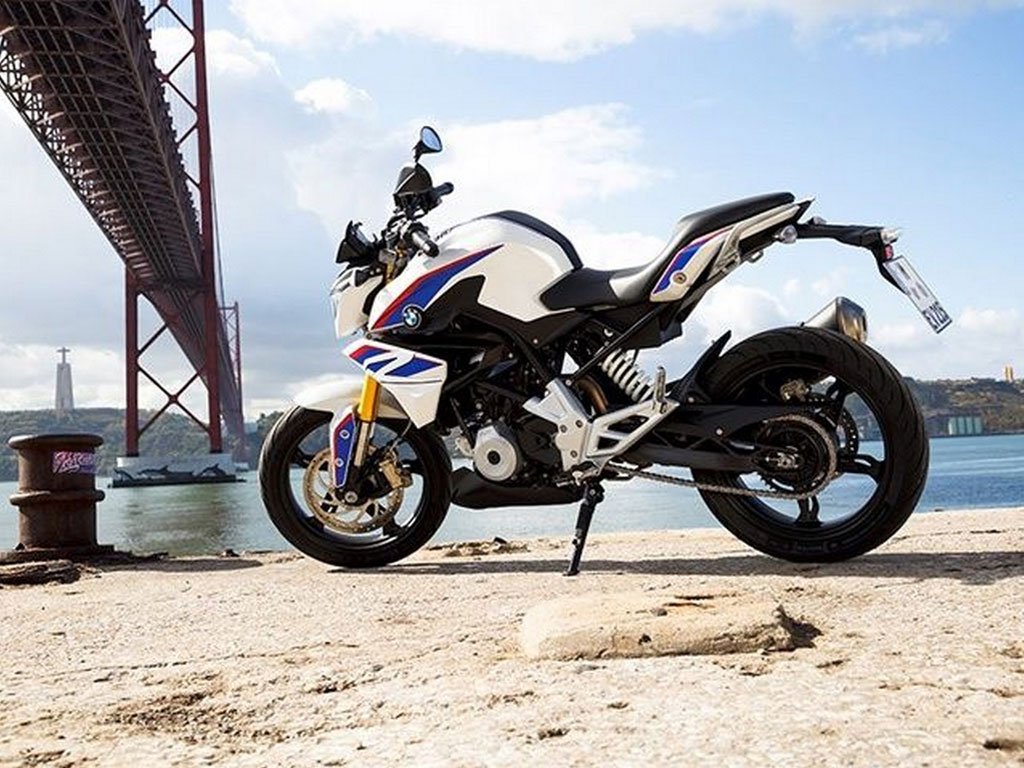 The entry-level performance segment is a section which has become one of the most preferred by young buyers these days. While all the bikemakers are trying to cater to this segment, BMW has also built a small capacity offering, the BMW G310R, which is one of the most anticipated motorcycles of 2017.
Till now, we have been talking about the German bike only on the basis of images and reports. However, some of the countries outside India have got a chance to swing their leg over it and get to know it deeply. We have peeked into their reviews and gathered a bunch of information that would give us a hint of the nature of the BMW G310R.
There is nothing much to say about the appearance as a majority of us have seen the images and can judge that it is a muscular and nicely designed motorcycle. But those who have had a close encounter with it have come to know that it has been built with great fit and finish. Contrary to its biggest competitor, the KTM Duke 390, it has been moulded efficiently to carry an undamped flesh which was already expected by the German bikemaker.
For those short riders who worry about their convenience while riding and manoeuvring the motorcycle in traffic, the BMW G310R has a facility of seat height adjustment. Its stock saddle height is at 785 mm and can be increased or reduced but the seat adjustment demands an extra premium for it. Many KTM owners complain about the annoying vibrations at a higher pace which is not an issue with the BMW G310R. Albeit it could be felt at speeds of around 100 to 115 km/hr, it is quite tolerable and continuing with that speed for a long time is no fuss.
How it rides? We emphasise this question the most while talking about performance bikes. And the BMW G310R, according to the testers, is frantic and consists of short gear ratios. A quality possessed by its main rivals. For some, it could be an uncomfortable machine for dense traffic but highways will be munched quickly and with ease.
The electronic section consists of a rectangular instrument cluster which informs vital information and acts as the speedometer, tachometer, clock, fuel gauge, trip meter, gear position indicator and how much fuel is being consumed by the motorcycle. The exhaust note is something many of the riders are concerned about and we have come to know that it is not very refined in case of being BMW's smallest offering. However, a rough exhaust note is liked by many these days.
Braking duties are efficient, as it has to be for this level of a motorcycle. ABS is standard and performs well but it is not switchable. Suspension provides acceptable composure and the G310R is suitable to be used as an everyday motorcycle. Notably, it comes with 3-year warranty and the company offers a few minor accessories for customising it.
BMW G310R Reviews
– The BMW G310R has a good level of fit and finish
– The gear ratios are short which would make it quite unfit for city rides
– An ample of information is displayed on the instrument cluster
– Vibrations are tolerable at high speeds