BMW G310R vs KTM Duke 390 – Spec Comparison
We do a quick comparison between the just launched BMW G 310 R and the KTM Duke 390.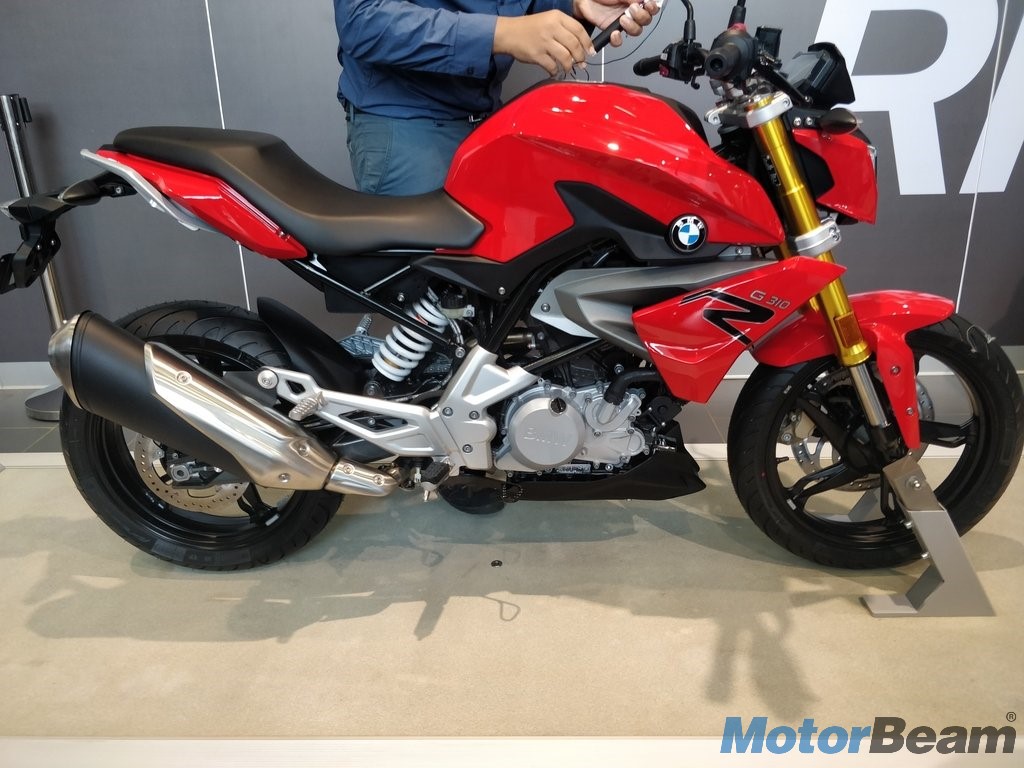 The BMW G 310 R was first showcased at the EICMA 2015 and grabbed serious attention. There were two main reasons for this. Firstly, this was BMW's first entry-level sports bike and secondly, it was developed along with TVS. Come July 2018 and the bike has finally been launched here in India. It will be competing with the KTM Duke 390 and it's only right for us to give you a quick comparison.
Design & Looks – Both the bikes come under the naked sports segment but have very different design languages. The Duke 390 is more on the aggressive side with rear set foot pegs and an aggressive riding position. The G 310 R meanwhile looks more of a roadster that won't let you feel like you have just had a long ride. Design wise, the Duke 390 has always been a looker with its sharp LED headlamps and the bright orange colour scheme. The G 310 R clearly pales in this department but will appeal to people looking for a mellow looking bike.
Dimensions – The KTM Duke 390 is the bigger bike being 38 mm longer and 40 mm taller. The 390's width is however 10 mm less than the G 310 R. Collectively, this makes it easier to manoeuvre the 390 through tight spots. A higher ground clearance from the Duke also prevents it from belly-scraping those big speed breakers. However, the G 310 R too is nimble to ride.
Features – The KTM offers a host of features that include a TFT display, riding modes and Bluetooth connectivity with the Duke 390. While the BMW G 310 R has been provided with a list of features like ABS and a digital instrument cluster which is good but not enough for a bike that costs Rs. 3.62 lakhs (on-road, Mumbai).
Engine – With its high compression 373.2cc engine producing a peak power of 44 HP and 37 Nm of torque, the Duke 390 clearly has the upper hand over the G 310 R producing 34 HP and 28.5 Nm of torque. The 390 is fast, redlines quickly and has a ballistic top-end. The G 310 R doesn't have the same kick as it is aimed more at touring and comfortable riding.
Verdict – Five years after it was first launched in India, the Duke 390 still continues to enjoy its share of loyalists and buyers. It still sells in great numbers and with the 2017 update, it has broken new ground. The punchy engine, loads of features and six years of KTM's experience in the Indian market really have everything going for it. On the other hand, this is BMW's first attempt at this segment. Had the G 310 R been priced more competitively or came with more features, it could have turned out to be a volume spinner for BMW Motorrad. For now, the KTM Duke 390 that costs Rs. 2.78 lakhs (on-road, Mumbai), makes it the obvious choice for those seeking value.
BMW G310R vs KTM Duke 39