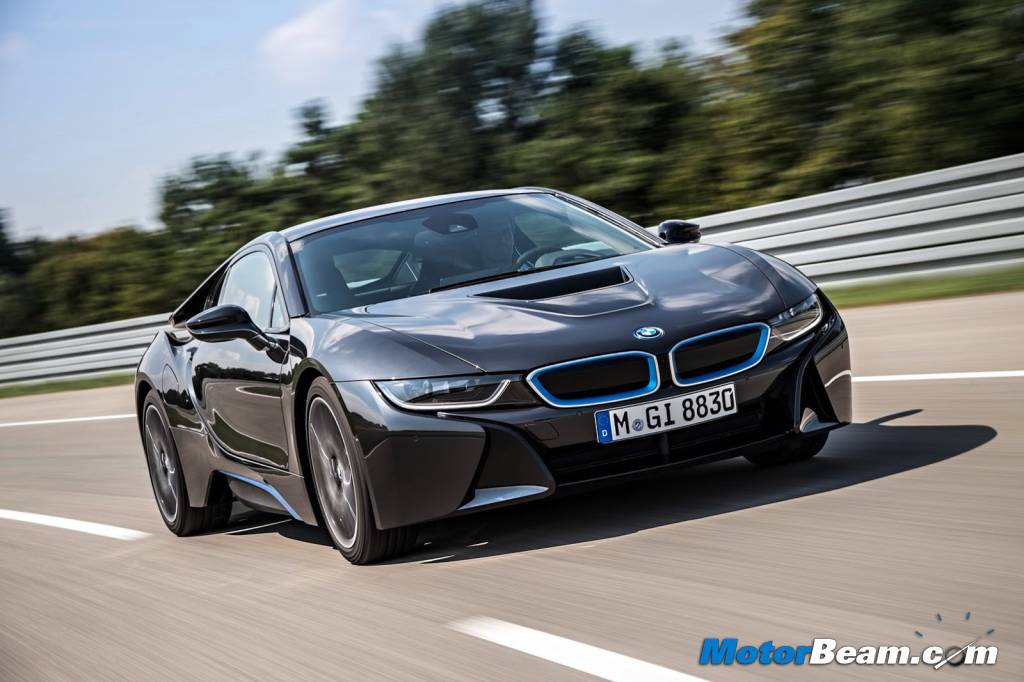 BMW first showcased its all new i8 plug-in hybrid sports car at the 2013 Frankfurt Motor Show. The luxury carmaker has developed the i8 plug-in hybrid sports car to cater to the requirements of environment conscious buyers who don't want to compromise on performance. The i8 has been one of the best designed cars in recent times and was well acclaimed for featuring a futuristic sci-fi inspired styling on the exteriors as well as the interiors.
The BMW i8 has scissor type doors which are inspired from Lamborghini. Most automakers will not pay their main attention on the keys of their vehicles but BMW has. The German automaker will introduce its new key design fob with its i8 plug-in hybrid and will further introduce this newly designed key in all the vehicles in its portfolio in the coming years. BMW hasn't officially revealed the information abut the technical aspects about this new key fob but we can expect that there is a revolutionary technology behind this new key design.
Having a close look at the new key fob, it gives all the required information of the vehicle before start-up. The BMW i8 is powered by a 1.5-litre three-cylinder turbocharged petrol engine which is coupled with an electric motor of high power and this configuration produces a combined output of 362 HP. The i8 has a total drive range of over 500 kilometers under ideal conditions from a single charge. This sports hybrid can complete the 0-100 km/hr sprint in 4.5 seconds and can achieve a top speed of 250 km/hr. The BMW i8 returns a whopping fuel mileage of 48 km/l.