BMW i8 Launch On 18th February In India
The BMW i8 will be the country's first hybrid supercar powered by a petrol-electric motor with three units already arrived in the country.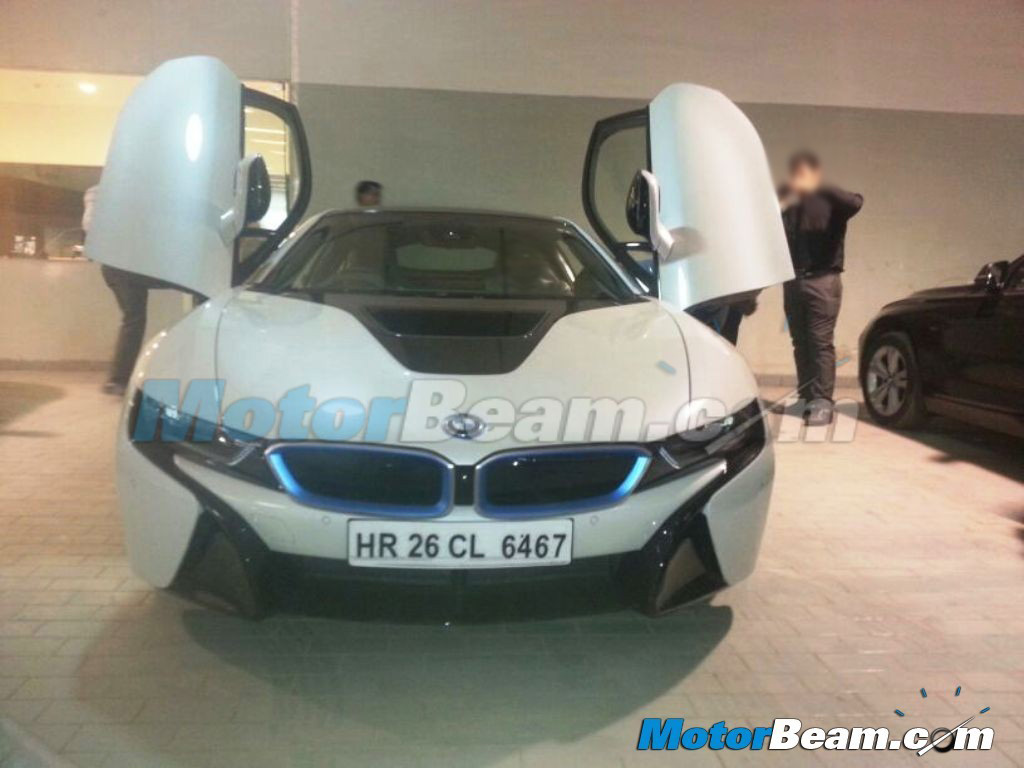 The epitome of luxury, technology and frugality will be finally coming to the Indian roads as BMW has officially announced the launch of its flagship i8 supercar in the country, set to be held on 18th February 2015 at an event in Mumbai. A revolutionary supercar for the world, the BMW i8 will boast the title of being the country's first hybrid supercar featuring a conventional petrol engine paired to an electric motor.
Powering the BMW i8 is a 1.5-litre, 3-cylinder twin-turbocharged petrol engine coupled to a synchronous electric motor developing a combined power of 362 PS and 570 Nm of peak torque. The petrol motor alone makes 131 HP of power and 250 Nm of torque and is mated to a 6-speed automatic transmission that drives the rear wheels, while the electric motor puts power down on the front wheels. In pure electric mode, the hybrid supercar is capable of doing 37 km/hr and can hit a top speed of 120 km/hr.
Using a host of technologies including the extremely light-weight and strong CFRP in its construction, the BMW i8 is capable of the 0-100 km/hr sprint in a staggering 4.4 seconds and has an electronically limited top speed of 250 km/hr. The best part, all that power won't leave a deep hole in your pocket with the i8 returning a claimed fuel efficiency of 48 km/l and can do a total range of 500 kms. In realistic conditions though, the i8 will be able to return around 20 km/l which is amazingly frugal by supercar standards.
Coming to the design and features, the BMW i8 boasts of an amazingly futuristic design language incorporated with the signature kidney grille. A complete head turner, the i8 will certainly make you stand out in the crowd of well bred Italians, Brits and Japanese. The futuristic concept continues on the inside as well with the colour changing cockpit (changes as per the mode), heads-up display and a whole lot of gadgetry on offer. Expect the BMW i8 to be priced around Rs. 1.5 crores (ex-showroom).