BMW i8 Wins 2015 International Engine Of The Year Award
The 1.5-litre three-cylinder turbocharged hybrid engine which powers the BMW i8 has been named as this year's International Engine of the Year, beating Ford's 1.0-litre EcoBoost engine.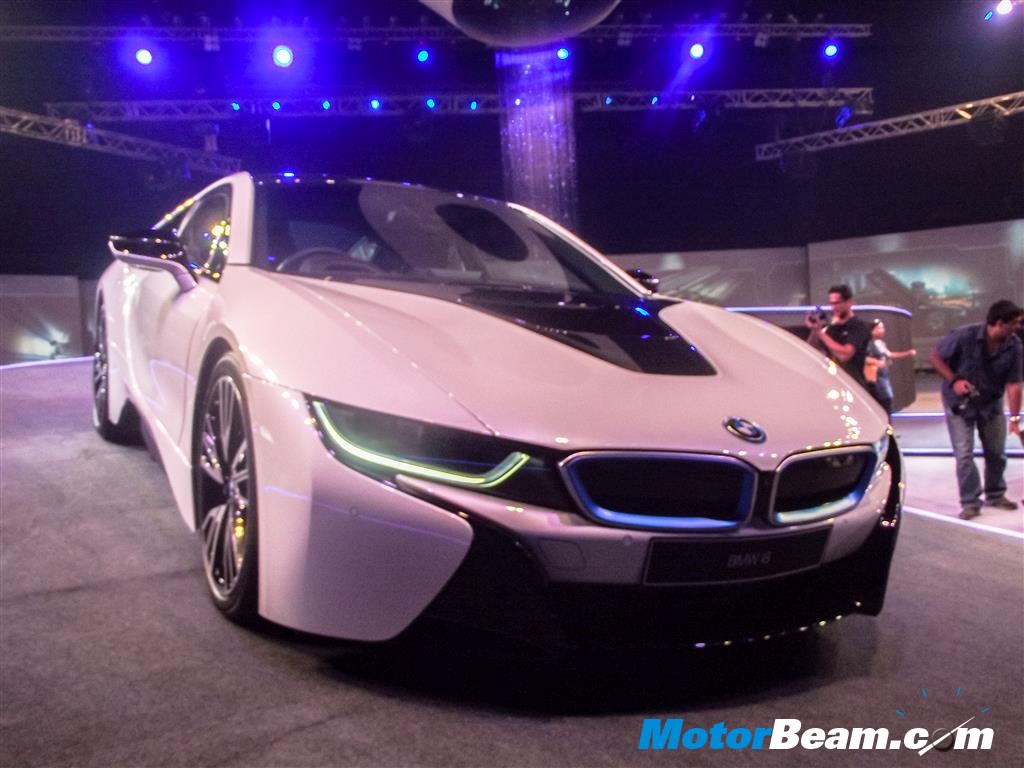 This year's International Engine of the Year accolade has been awarded to the 1.5-litre three-cylinder turbocharged hybrid engine that is found powering the BMW i8. With the winner announced, this engine has defeated the very popular 1.0-litre EcoBoost engine from the Ford stable, which has been winning the same award consecutively for the past three years. The i8's engine took home the trophy after scoring 274 points, defeating the reigning champion by 7 points.
The Ford engine however won the award with 267 points in the Sub 1.0-litre category, while the BMW engine won in the 1.4-litre to 1.8-litre category and the New Engine category as well. The 1.2-litre three-cylinder turbocharged engine from PSA Peugeot Citroen won the coveted award in the 1-Litre to 1.4-Litre category and this engine powers the 208, 308, DS3, DS4, C3 Picasso, C4 Cactus and C4 models. It is available in two states of tune – 110 PS and 130 PS.
German luxury car manufacturer, Mercedes-AMG's 2.0-litre turbocharged engine that generates 360 PS of power, which powers the A 45 AMG, CLA 45 AMG and GLA 45 AMG models emerged as the champion in the 1.8-litre to 2-litre category. The winner of the 2.0-litre to 2.5-litre category was Audi's 2.5-litre five-cylinder turbo engine. This engine develops 367 PS (Audi RS3) and 340 PS (Audi RS Q3) of power. Moving further up in the displacement size, the BMW M3 and M4's 3.0 litre twin-turbo six-cylinder engine took top honours in the 2.5-litre to 3-litre category. In this category, BMW engines took up four of the top six positions.
Coming to the super-sized pots, McLaren's 3.8 litre V8 twin-turbo won in the 3-litre to 4-litre category and Ferrari's 4.5-litre V8 engine found in the 458 Italia and 458 Speciale took top honours in the Above 4-litre category. The Ferrari engine also won the Performance Engine category, while Tesla's famous all-electric motor won in the Green Engine category.
International Engine of the Year Awards 2015
BMW 1.5-litre three-cylinder hybrid – 274 points
Ford 1.0-litre three-cylinder turbo – 267 points
PSA Peugeot Citroen 1.2-litre three-cylinder turbo – 222 points
Ferrari 4.5-litre V8 – 221 points
Mercedes-AMG 2.0-litre turbo – 177 points
Tesla electric powertrain – 157 points
BMW M 3.0-litre six-cylinder twin-turbo – 133 points
McLaren 3.8-litre V8 twin-turbo – 93 points
Audi 2.5-litre five-cylinder turbo – 81 points