BMWs i8 Uses Futuristic Weight Saving Measures [Video]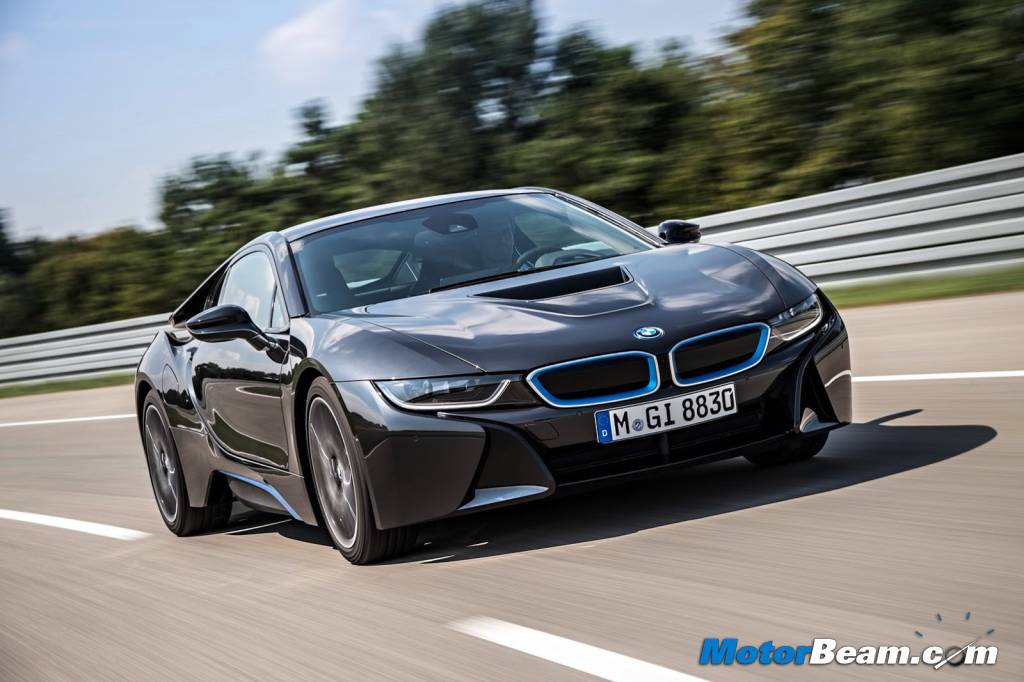 The BMW i8 is by far the most advanced BMW yet. Not only does it look to be from the future, apparently it has also been built with techniques that come from the future as well. As a hybrid vehicle, the i8 is a mix of conventional powertrain coupled with an electric motor that weighs around 1.5 tons. While the weight may seem heavy by sports car standards, comparing it to other conventional hybrid vehicles will reveal the kind of futuristic tech wizardry that has actually gone into producing the i8.
As it is with hybrid vehicles, the batteries make the car very heavy; however BMW has incorporated several weight saving measures to make the i8 as light as possible. The i8 is based on the single most important weight saving measure which is unique to the sports car called 'LifeDrive' architecture. The intelligent light weight construction features carbon fibre reinforced plastic (CFRP) with aluminium structure that extends to the monocoque chassis, passenger cell and doors.
Alongside the use of CFRP, the i8 features lightweight glass as well as lightweight aluminium components. Other components like the instrument panel are made out of die-cast magnesium that has been used to reduce the weight of the i8 sports car. Here is a detailed video of BMW explaining the extreme weight saving measures that the company has gone through to make the i8 lighter. We also get a glimpse of the different technologies that will eventually trickle down into other BMW vehicles in the future.
[youtube:https://www.youtube.com/watch?v=1mQhRSH5d9I#t=49 540 375]