BMW i8 Launched In India, Priced At Rs. 2.29 Crores [Live]
BMW India has launched the country's first hybrid supercar, the i8. It is powered by a 3-cylinder petrol engine coupled with an electric motor, returning a claimed fuel efficiency of 47 km/l. The company has also showcased the i3.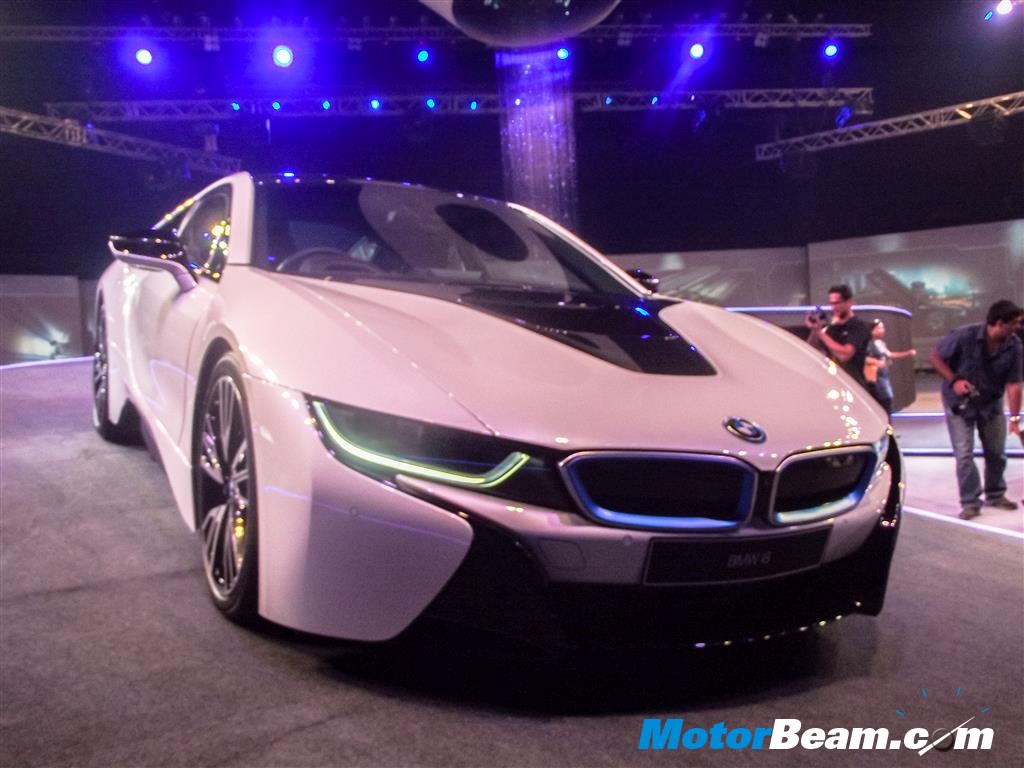 BMW has launched the i8 in India, priced at Rs. 2.29 crores (ex-showroom, India). The i8 is BMW's hybrid supercar and is the first supercar of its kind to be launched in the country. The BMW i8 is the flagship vehicle in the company's portfolio. Due to limited production of the i8, only 8 units of the supercar have been allotted to India for 2015. This would make the car really exclusive, a very important factor for someone buying a supercar. The i8 will deliver very good fuel efficiency figures thanks to its petrol and electric motor combination.
The BMW i8 is powered by a 3-cylinder petrol engine and a synchronous electric motor. The combined power output of both the units is 362 PS and 570 Nm of torque. The petrol motor alone pumps out 131 BHP of power and 250 Nm of torque which mated to a 6-speed automatic gearbox powers the rear wheels. The electric motor powers the front wheels of the vehicle. In pure electric mode, the i8 can touch a top speed of 120 km/hr and has a range of 37 kms. The car is really lightweight because of the use of strong carbon-fibre reinforced plastic (CFRP) in its construction. It also features laser headlamps which is the most advanced technology in automotive lighting and helps illuminate the road ahead very well.
The BMW i8 is capable of doing the 0-100 km/hr dash in just 4.4 seconds and touches 250 km/hr (electronically limited). The hybrid beast looks absolutely stunning and certainly looks like it is from the future. It will definitely standout in a crowd of supercars from around the world. The interiors boast of futuristic changes like colour changing cockpit which changes colour based on the driving mode, heads-up display and a lot of other gadgetry. The BMW i8 certainly is a good mix of technology and frugality, hinting at what to expect in the future.