BMW To Launch 5-Series Facelift On 10th October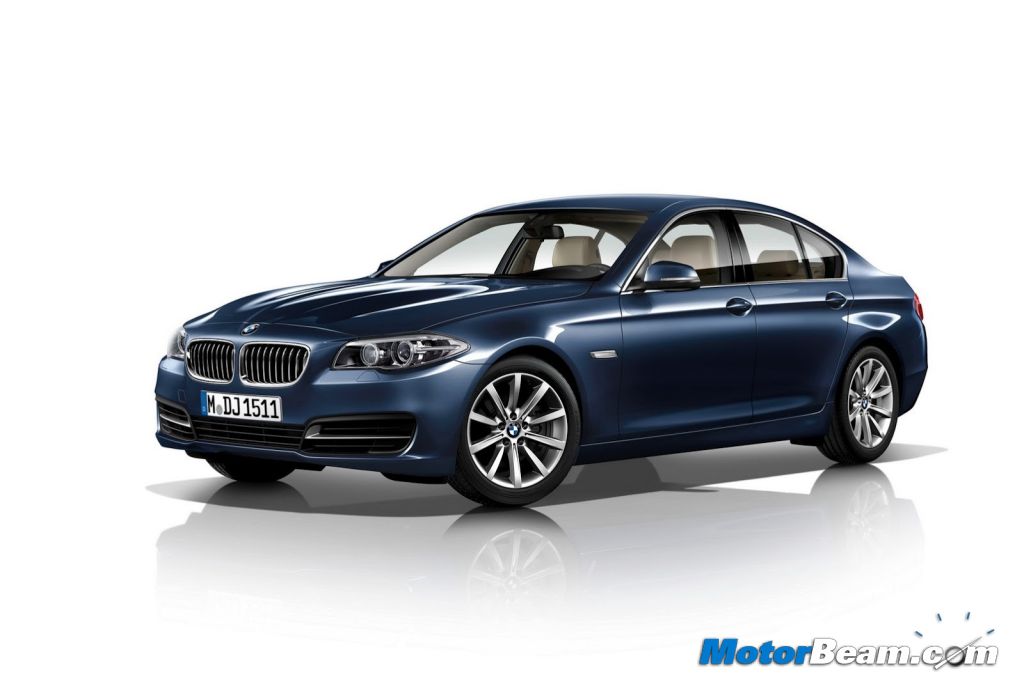 BMW has lost a lot of market share this year which has helped not only Audi but even Mercedes-Benz in overtaking them in the luxury car market. Sitting at number three in the luxury car segment is a comfortable place to be in, as Jaguar Land Rover are far behind to give them a challenge. However BMW wants to win back market share and snatch the top spot from its German peers. After launching the 1-Series hatchback earlier this month, BMW is all set to launch the facelifted 5-Series on the 10th of October 2013.
The 2014 BMW 5-Series isn't much different from the model it replaces, in fact the changes to the exteriors are so minute, you might need an extra pair of magnifying glasses to identify what's new. The changes to the 5-Series Life Cycle Impulse (BMW speak for mid-life facelift) are on the same lines as the 7-Series facelift. However on the inside, the updates seem a bit more significant with the addition of a touch sensitive pad. More importantly though, the 5-Series now gets Xenon headlights and LED foglights as standard across the range. The handsfree boot function enables you to open the boot by simply putting your foot under the bumper (the sensor is placed there).
BMW has also tweaked the powertrain and improved the drag co-efficient. The 5-Series gets a new coasting mode which helps save more fuel when the accelerator isn't depressed. The engine options for India will remain the same as before and like always, the 520d is going to be the most popular variant in the range. Expect BMW to hike prices by around Rs. 1-2 lakhs on the facelifted model. The BMW 5-Series rubs shoulders with the Audi A6, Mercedes E-Class and Jaguar XF. The next generation model will arrive in 2016. The Bavarian automaker locally assembles the 5-Series at its Chennai facility.