BMW To Launch New 3-Series On 27th July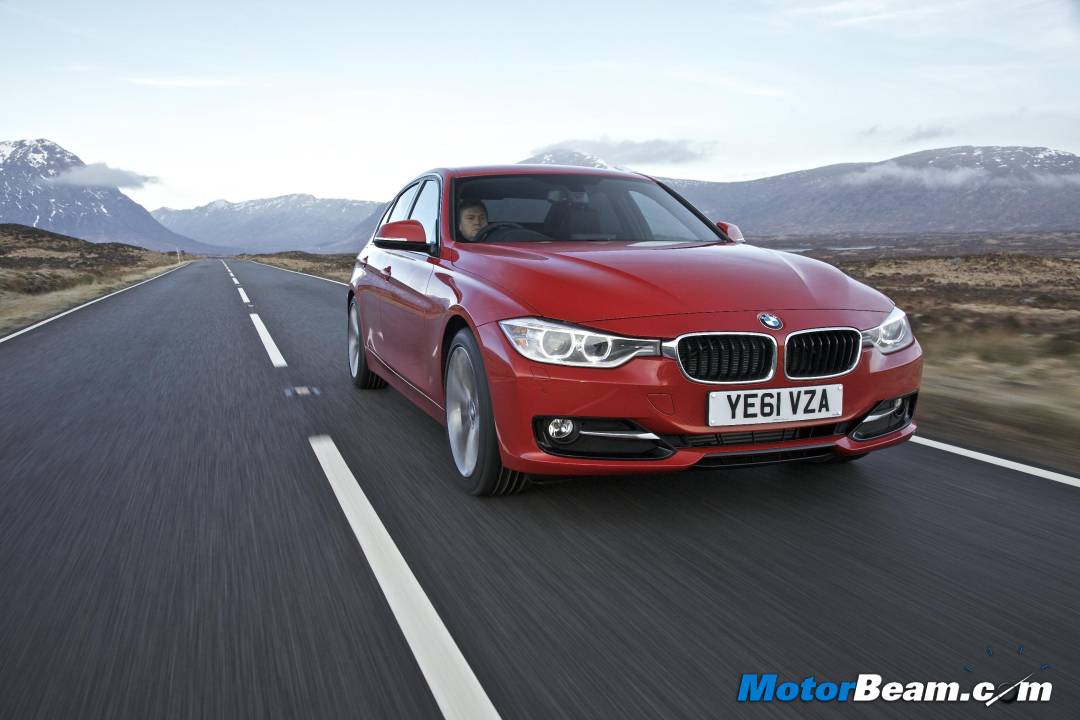 While Audi might have overtaken BMW for the very first time in monthly sales in June 2012, the Bavarian automaker is busy preparing for the launch of the most important model in its line-up. Yes, its the sixth generation 3-Series (F30) which is all set to be launched in India on the 27th of July 2012. The F30 is a huge leap forward for the 3-Series and many believe it is the best BMW vehicle yet. Clearly BMW has a very fitting rival to the new Audi A4 and the Mercedes-Benz C-Class, which will help it to regain and maintain its numero uno position.
BMW has started promotions of the new 3-Series in full swing. The company calls the new 3-Series as the Ultimat3 and has launched a teaser website (here) which talks about the first five generations of the car. The German automaker is leaving no stone unturned to build excitement around the car. The company has started teaser campaigns of the new 3-Series in malls (pictures at the end of this post). BMW will not showcase the car yet but rather tease it by putting it in a box filled with red balloons. This is the first time a luxury brand is doing such kind of extensive promotions around a product, which just shows how important the Indian market has become for them. The new BMW 3-Series F30 would be offered with three engines – BMW 320i (184 BHP), BMW 320d (177 BHP) and BMW 328i (245 BHP).
The very first BMW 3-Series (E21) was launched in 1975 and was a two-door model only. Today BMW sells the 3-Series in five body styles with the company taking the car from outright sporty to a more comfort oriented vehicle. However the 3-Series has not lost its soul and continues to drive with sharpness and agility. The new BMW 3-Series is offered in a long wheelbase version in China, which gives the car enough space to rival a Skoda Superb. We have already drive the car and you can find our review on the F30 3-Series here.