BMW To Launch Third Gen MINI In India This Year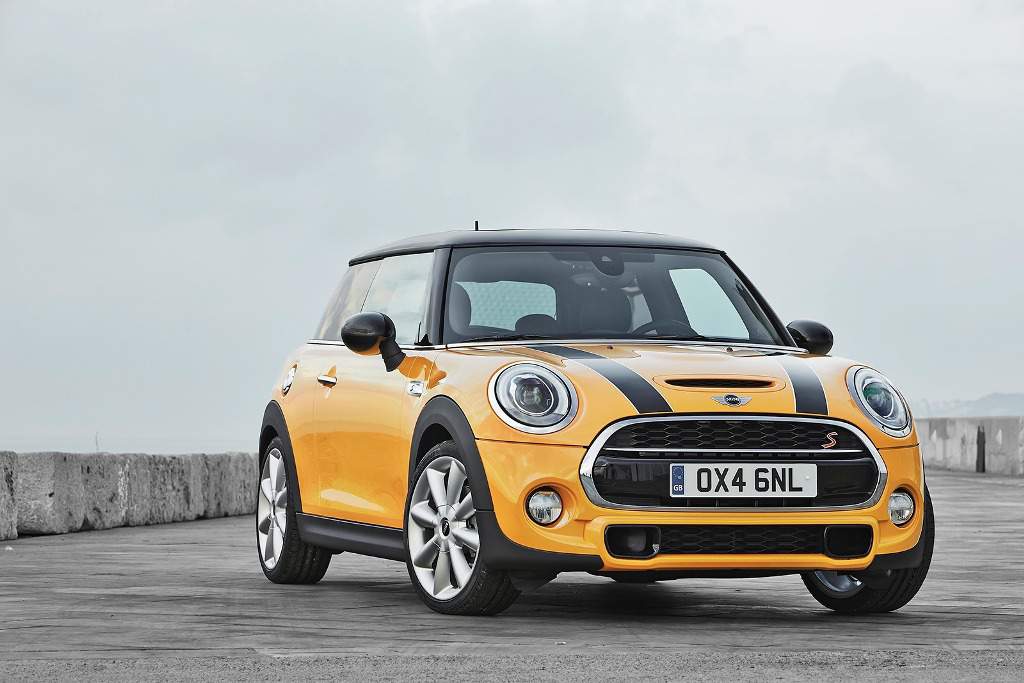 The MINI is one of those iconic cars that come with a great legacy and needs no introduction. Just like the Fiat 500 and Volkswagen Beetle, the MINI too is a nice, little hatchback that packs a punch and to top it all, it retains its retro styling elements that were given to it decades ago. BMW introduced the MINI brand in India in 2012 and currently the MINI Cooper, Cooper S, Cooper Convertible, Countryman Cooper D, Countryman S and Countryman One are available in India. The new 2015 MINI was unveiled by the automaker in November 2013 and now BMW is all set to launch the third generation MINI in India in 2014.
The Mk3 MINI has already entered Indian shores for homologation purpose since it is required by law for small-engined CBUs to go under the ARAI approval process. The new MINI will be offered in a variety of variants and engine specifications to suit buyers' needs. While the overall design philosophy has remained the same, designers from MINI have redesigned the entire car and added a touch of sporty and contemporary styling to the retro design. The 2015 MINI is offered in the following variants globally (we in India will get the Cooper and Cooper S) –
1) MINI One – 102 HP of power and a claimed mileage of 20.83 km/l
2) MINI One D – 95 HP of power and a claimed mileage of 29.41 km/l
3) MINI Cooper – 136 HP of power and a claimed mileage of 22.22 km/l
4) MINI Cooper D – 116 HP of power and a claimed mileage of 28.57 km/l
5) MINI Cooper S – 192 HP of power and a claimed mileage of 17.54 km/l
While the MINI had hardly any competitors in the Indian market until now, Fiat is planning to launch the Abarth 500 which also has a huge fan following in India. Now the Abarth 500 will really give some tough competition to the MINI Cooper S. Currently, MINI models are priced between Rs. 27.90 – 38.75 lakhs (ex-showroom) and with the new model coming in, the prices will surely be jacked up slightly. The Abarth 500 is expected to come at a price tag of around Rs. 25 lakhs (ex-showroom). Volkswagen will also launch the new Beetle here in 2014 at a price tag of around Rs. 30 lakhs (ex-showroom).
It is really going to be interesting to see these retro and powerful hatchbacks fight it out. The biggest downer is that all of them are CBUs which jacks up the prices very significantly. While MINI caters to very few customers, Volkswagen and Fiat too have a very small customer base who buys these niche vehicles. Maintenance and reliability issues can always arise and some buyers also consider it a risky segment to enter in. We have seen many people opting for luxury sedans from Mercedes-Benz, BMW or Audi instead of these hatchbacks.
Since the Indian auto market is maturing now, we can expect such segments to generate more sales but we really need to wait and find out who turns out to be the winner – MINI Cooper, Abarth 500 or Volkswagen Beetle! The market for these retro cars will get tougher as the German three are increasing their focus on offering vehicles at this price point, like the A-Class, B-Class, 1-Series, Q3 and soon to be launched A3 and CLA.