BMW 520d M Sport Launched, Priced At Rs. 54 Lakhs
BMW has launched the jazzed up 520d M Sport sedan in India with a price tag of Rs. 54 lakhs. The car has only cosmetic upgrades while the mechanical configuration remains unchanged.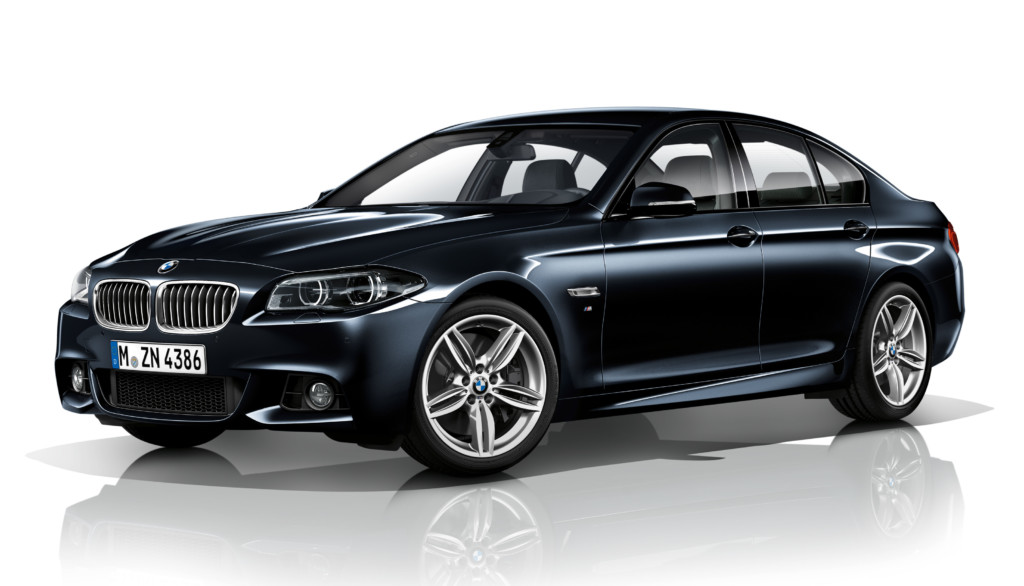 For a BMW enthusiast/owner, the alphabet 'M' holds a very emotional meaning because it denotes the initials of the specialist go-fast division of the luxury brand which truly re-affirms the motto of the company of giving 'Sheer Driving Pleasure'. But not many can afford or even handle those exclusive machines tuned by the M-division for their daily duties and hence have to settle for less sporty but very much capable other 'pedestrian' offerings by the company such as the 520d.
Now BMW has come up with the new 520d M Sport version of its executive luxury car which shares many styling elements with its racy sibling for those customers who want their cars to at least look the part. BMW India has launched the 520d M Sport in India with a price tag of Rs. 54 lakh (ex-showroom, Delhi).
Unlike the completely mad M5, the 520d M Sport adds some sporty bits to the car's looks, while keeping things practical. M aerodynamics package in BMW lingo adds a host of new details to make the car look like a separate model from the standard version. The BMW 520d M Sport still uses a 1995cc four-cylinder, common rail diesel engine which produces 190 BHP of power. This makes the 5-Series capable of hitting the 0-100 km/hr in just 7.7 seconds.
The 2016 BMM 520d M Sport gets new 18-inch alloy wheels with double spoke design, powerful air inlets at the front, side skirts with additional contour lines, beautiful dark chrome exhaust pipe tips and a striking dark shadow metallic coloured diffuser. Scattered here and there are M badges such as on the front wings and on the door sill strip. Lastly, completing the package are the LED Adaptive headlights on the 520d.
As for the interior, sporty electrically adjustable front seats upholstered in Dakota leather with contrast seams is the name of the game along with an M multi-function steering wheel. The 520d M Sport can be had in either the non-metallic Alpine White or the metallic Mediterranean Blue and Carbon Black paint jobs. The launch of the M Sport trim on the 520d does come as a surprise as the same option is available on the more powerful 530d.
BMW 520d M Sport
– BMW India has launched the 520d M Sport in India with a price tag of Rs. 54 lakh
– The BMW 520d M Sport uses the same 1995cc diesel engine which produces 190 BHP of power
– The 2016 BMW 520d M Sport gets 18-inch alloy wheels
– The 520d M Sport can be had in either the non-metallic Alpine White or the metallic Mediterranean Blue and Carbon Black