BMW X4 Concept Unveiled, Debut Soon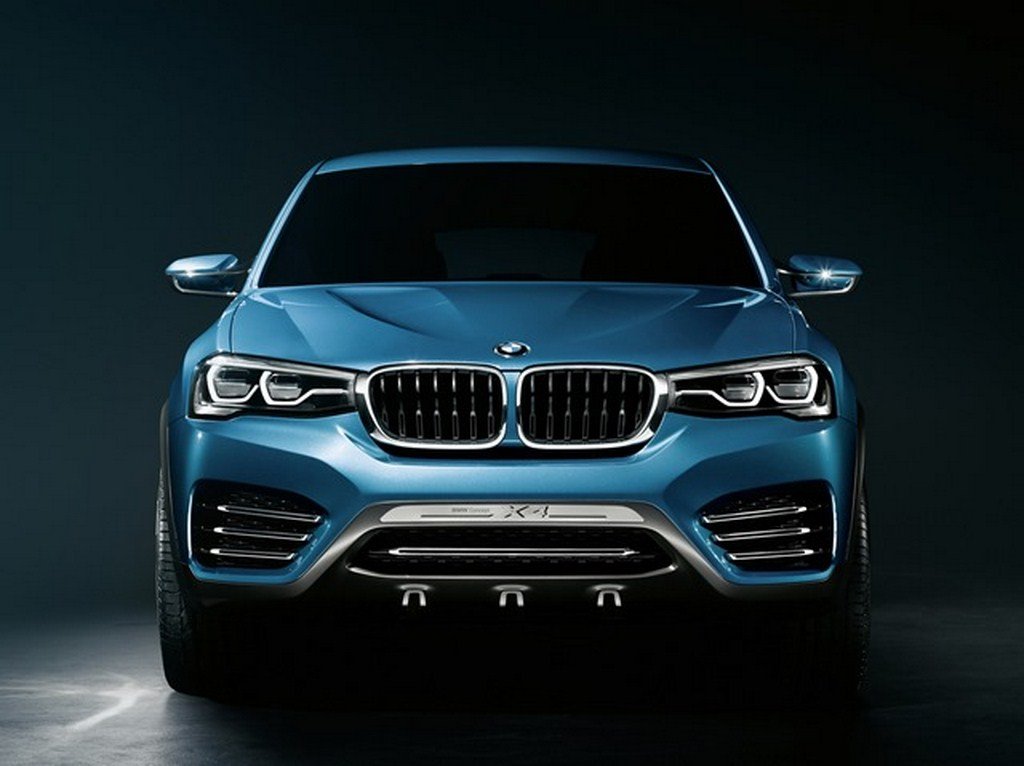 The new BMW X4 crossover is ready to hit production and the images of its pre-production concept has been released by the company ahead of its world premiere at the 2013 Shanghai Motor Show, which will be held from April 21 to 29. As BMW prefers to call it, the next SAC (Sports Activity Coupe) from the German carmaker's stable is the BMW X4, which is expected to go on sale from 2014. As SUVs are getting popular nowadays, BMW is enhancing their sports utility vehicle portfolio in order to take on different segments at different price points. BMW X4 is the younger sibling of the X6 based on the X3.
From the looks of the BMW X4 concept, the crossover boasts a sleeker and sportier stance than the X3 featuring a lower roofline and a coupe like styling treatment as we have seen on the X6, which is a sportier avatar of the X5 SUV. We believe that the German automaker will not fiddle much with the design elements for the production model and it will carry over similar styling treatments which can be seen on the pre-production concept car. The headlights merge neatly with the kidney grille, which is a part of the new design language of the Bavarian automaker, which we first saw on the latest F-30 3-Series range.
The new BMW X4 measures 4648 mm in length, 1915 mm in width and 1622 mm in height, with a wheelbase of 2810 mm (all these dimensions are very similar to the X3, on which it is based). While the X4 concept runs on 21-inch alloys, the production model will feature smaller wheels to offer a better ride quality. This new vehicle which will sit between the X3 and X5 features a range of engines including turbocharged 4-cylinder diesel and 6-cylinder petrol engines carried over from the X3. We can expect BMW to introduce an M-spec performance edition of the X4 too.
The company believes that the BMW X4 will target a totally new segment and attract new type of buyers. The X4 will be manufacturered at BMW's Spartanburg facility in the USA, where the X3, X5 and X6 are produced. The upcoming Sports Activity Coupe will compete with the likes of the Audi Q5 and Range Rover Evoque. As SUVs are a favourite in India, we can expect BMW to launch the X4 in the country by the end of next year.