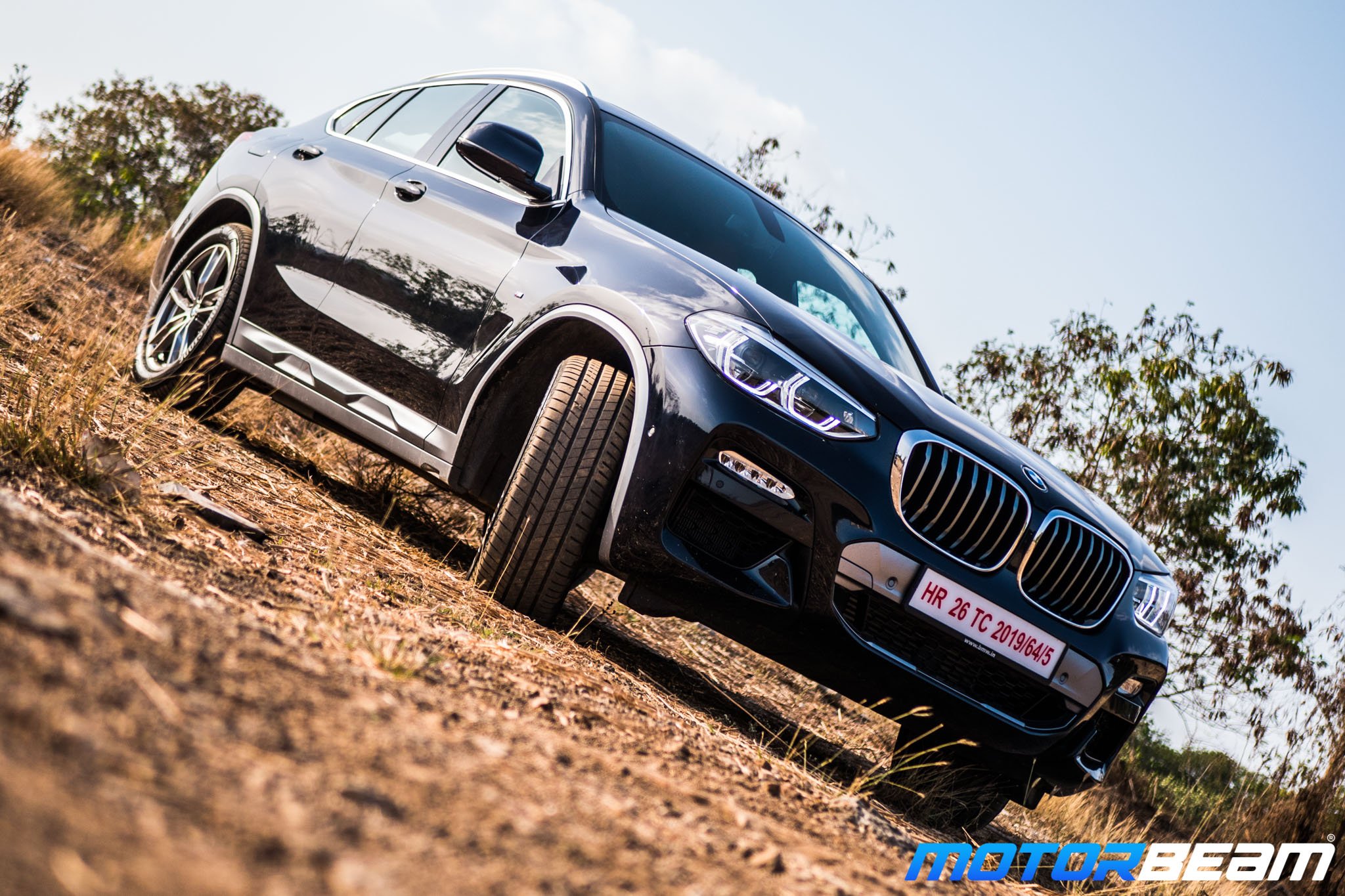 BMW X4 Review
Car Tested: BMW X4 xDrive30d M-Sport; Road Test No. 1106; Test Location: Mumbai
Price OTR Mumbai: Rs. 79,68,054/-
The BMW X4 combines an SUV-Coupe body-line with a powerful inline-6 diesel engine and engaging dynamics
Luxury cars are one of the best ways to flaunt wealth and arrive in style. But with the ever-growing number of premium cars around, a usual sedan or SUV may not serve that purpose. You need something more. A convertible or a coupe sounds great but what if you want the practicality of an SUV with an added dose of style? Say hello to the BMW X4.
Motor Quest: BMW came with the SUV-coupe concept in 2007 when they launched the X6. The car received mixed reactions, some saying the design worked while others were struggling to find a point in collaborating two body types. As controversial as it was, the X6 found sufficient buyers and the success of the SUV-coupe body style made rival brands like Mercedes-Benz take notice and enter the segment. BMW launched the X4 globally in 2014 and the facelift came late last year. The X4 promises added style and more sportiness over the X3 and aims to deliver all that the X6 did in a smaller package.
Exteriors – The BMW X4 looks like the X3 from the front with its high nose, sleek headlights and prominent kidney grille. The 'M-Sport' package (standard in India) adds sharper looking bumpers with numerous cuts and creases. The side profile is attractive. The window line is high giving it a distinct SUV presence. The lines flow seamlessly and the flared wheel arches on our M-Sport variant look great too. The wheels look aggressive and the air vent near the front wheel arch adds to the sportiness of the car. What is also nice is how neatly the roofline flows and conjoins the boot. It is much better executed than the previous generation BMW X6 and we will go so far in saying that it actually looks quite pleasing. The design of the new X4 is a departure from the awkward and abrupt styling of the BMW SUV-coupes of the past.
The M-Sport package adds some sporty bits to the otherwise elegant design
The rear looks the part too with a clean design and no fuss. The wide tail lights look striking and the fact that the registration plate is on the bumper and not on the boot-lid further highlights the sharpness of the tail lights. The large BMW logo that doubles up as the boot-opener and big X4 badging instantly tell you what car you are following. The bumper design at the back is as elaborate as it is in the front with the M-Sport version adding cool visible exhausts. Overall, BMW seems to have taken some good efforts to make the design suitable to the tastes of a wider audience.