Broken Yamaha FZ Alloy Wheel Picture Surfaces [Updated]
With the latest news revolving around Bajaj's brittle alloy wheels, it seems that it's not just the Pulsar that has these problems as pictures of a broken front alloy wheel of the Yamaha FZ have just come to light.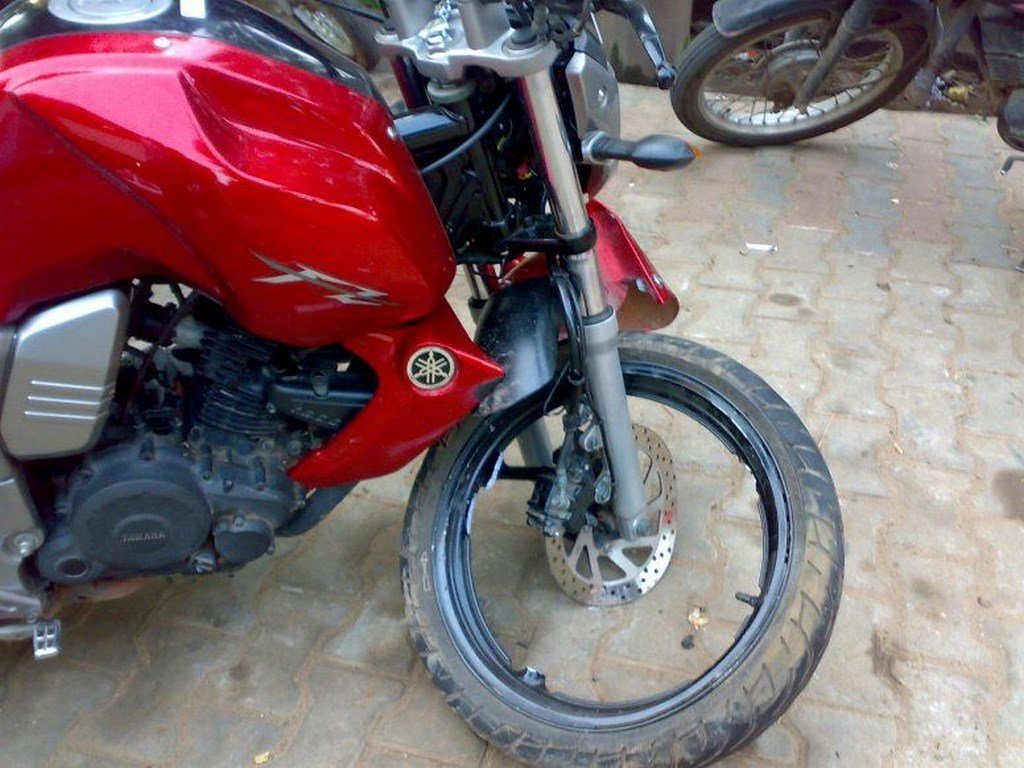 How shall I start? I want to say careless, but this adjective won't suit the circumstances aptly. Ridiculous would probably be the best word to describe the latest happenings in the two-wheeler market. Ridiculous because it looks like manufacturers in India are not going the extra mile to make their vehicles safe for our market (not just two-wheelers in this case). Everyone is aware of the fact that India probably has the worst traffic and colossal number of crashes taking place every hour and this cannot be compared to any other country in the whole world. So why not make vehicles safer?
Post all the revelations of broken alloy wheels of a couple of Bajaj Pulsar models, it looks like it's not just Bajaj who isn't paying careful attention to detail. This is because pictures of a broken front alloy wheel of the Yamaha FZ have just come to notice. Surprising again isn't it? Can a big manufacturer like Yamaha also house similar safety concerns. Well, nothing is certain at this point of time because all we have are pictures and nothing more to conclude about the happenings. This might even be an old incident which might have surfaced with all the alloy wheel news doing its rounds.
The affected Yamaha FZ is the older model which seems to have done quite a few kilometres. However, breaking of the front alloy wheel is still a serious concern that can lead to serious injuries. Manufacturers or component suppliers need to look into this matter to make sure that their quality is up to their standard and that there is nothing to worry for other faithful owners of the same motorcycles. However, all these incidents might also be taking place due to the arrival of the monsoon season, which is generally accompanied by increasing number of potholes that perhaps could damage alloy wheels if not driven carefully.
Update – The owner of this particular Yamaha FZ has revealed that he was over speeding the motorcycle before the crash happened. Due to the high impact of the accident, the front alloy got damaged, which is bound to happen.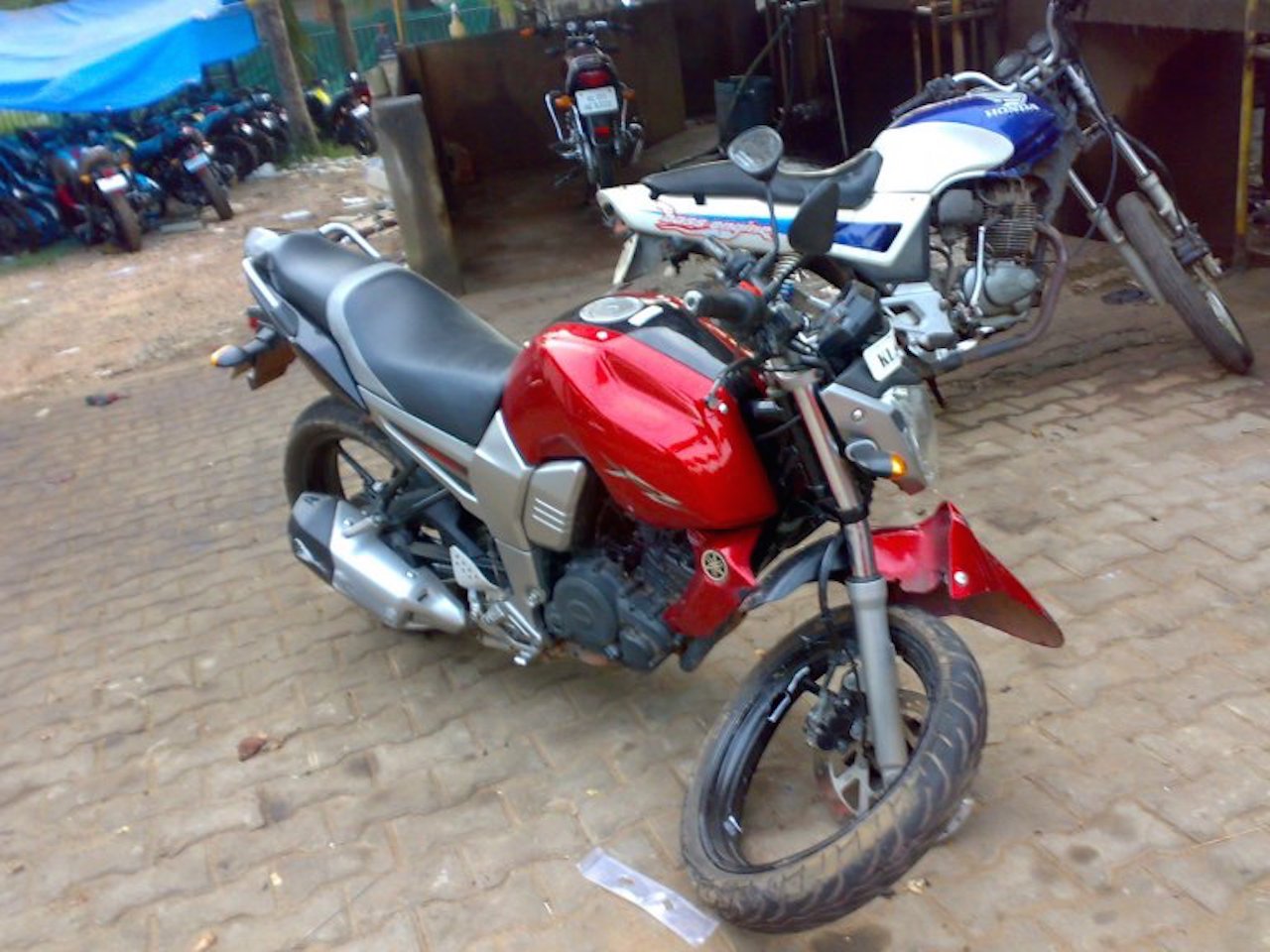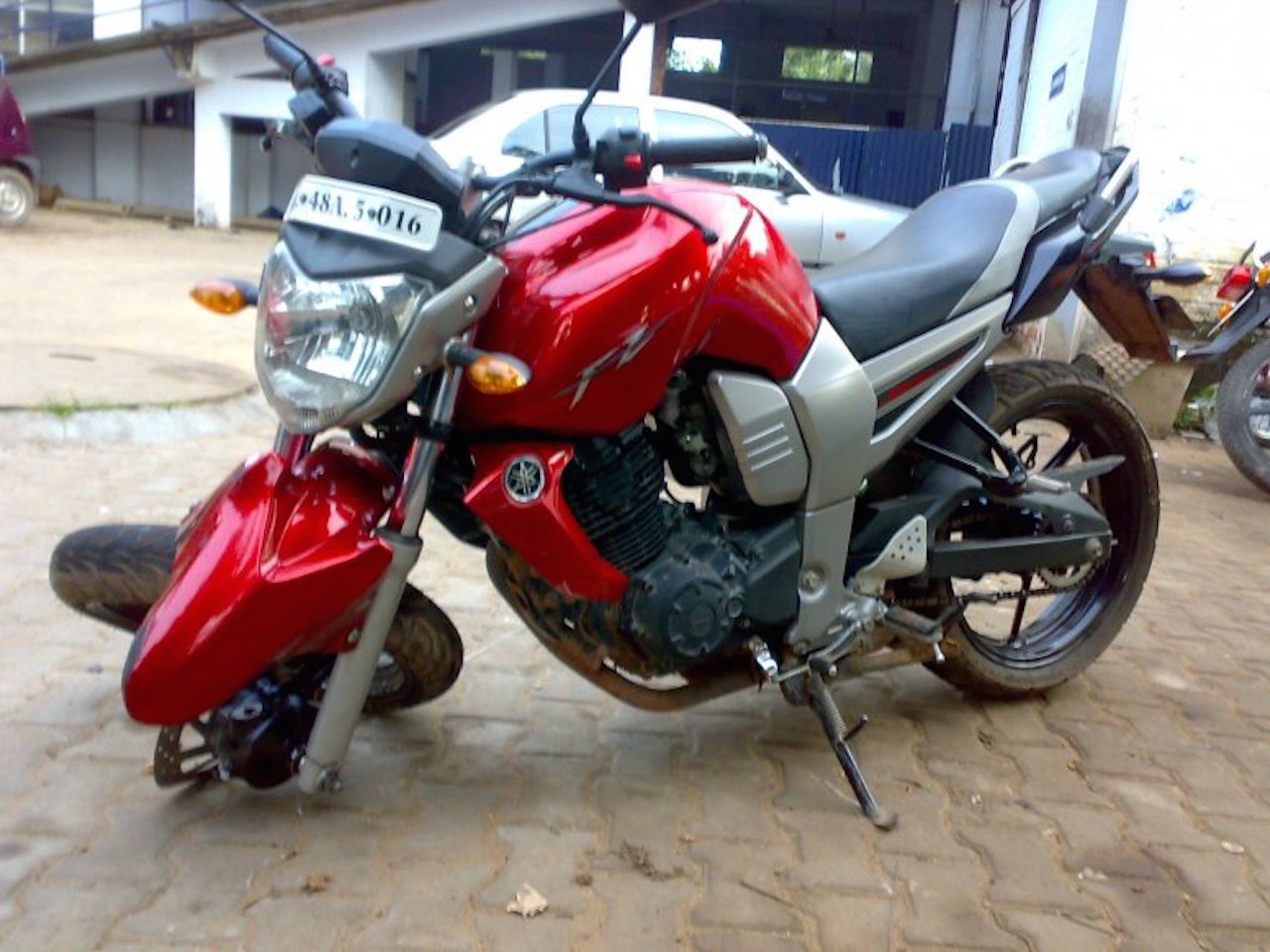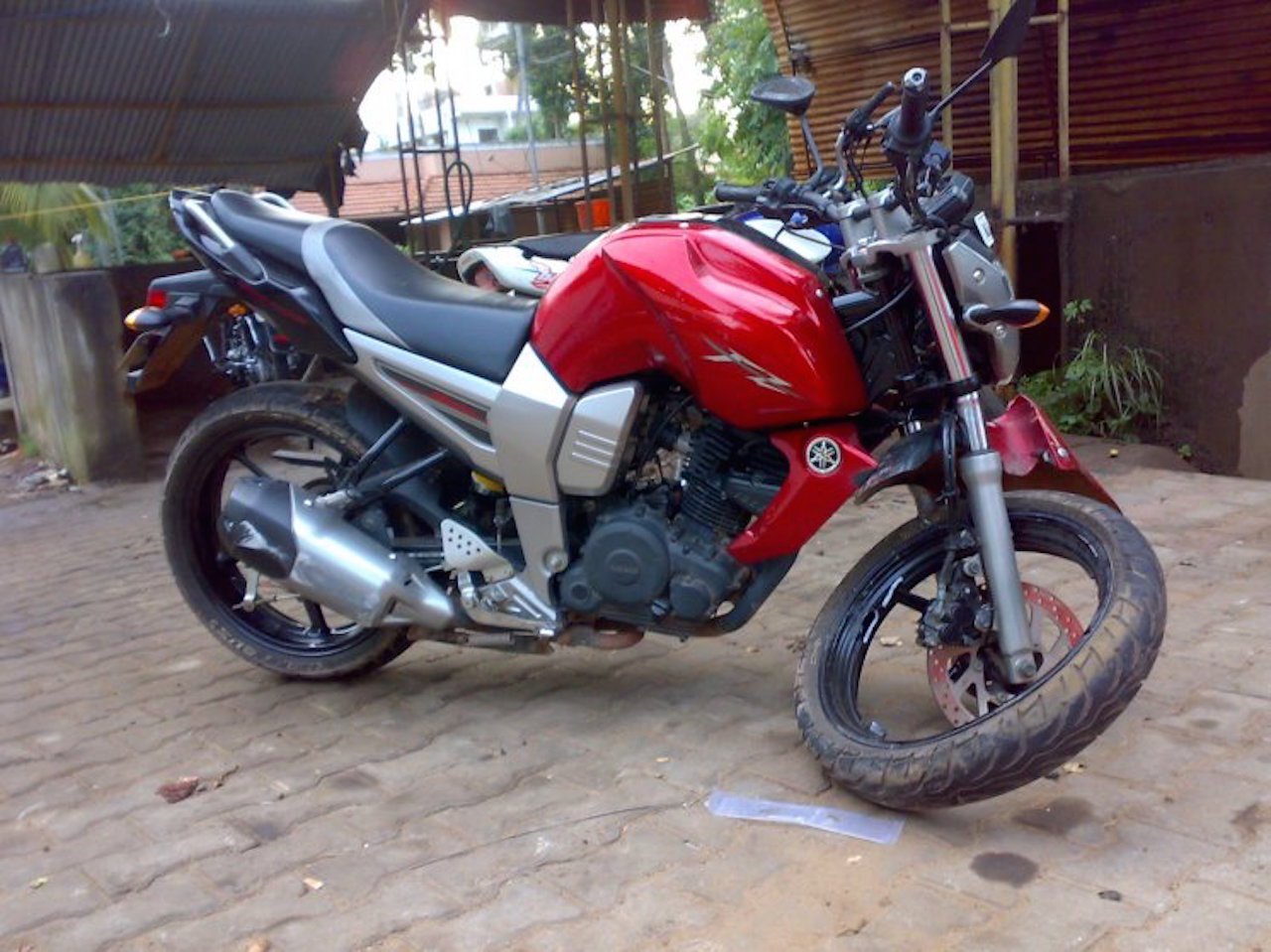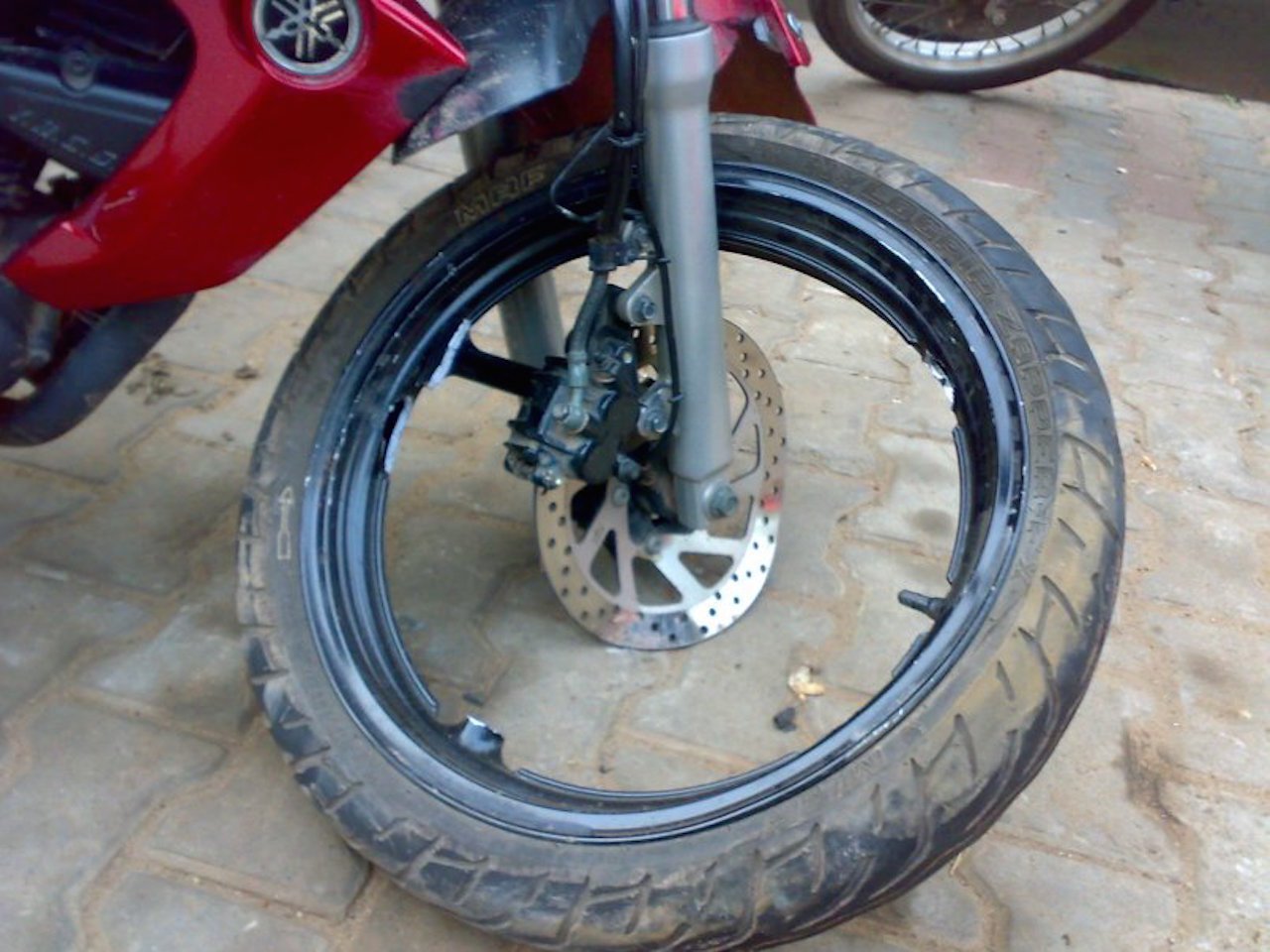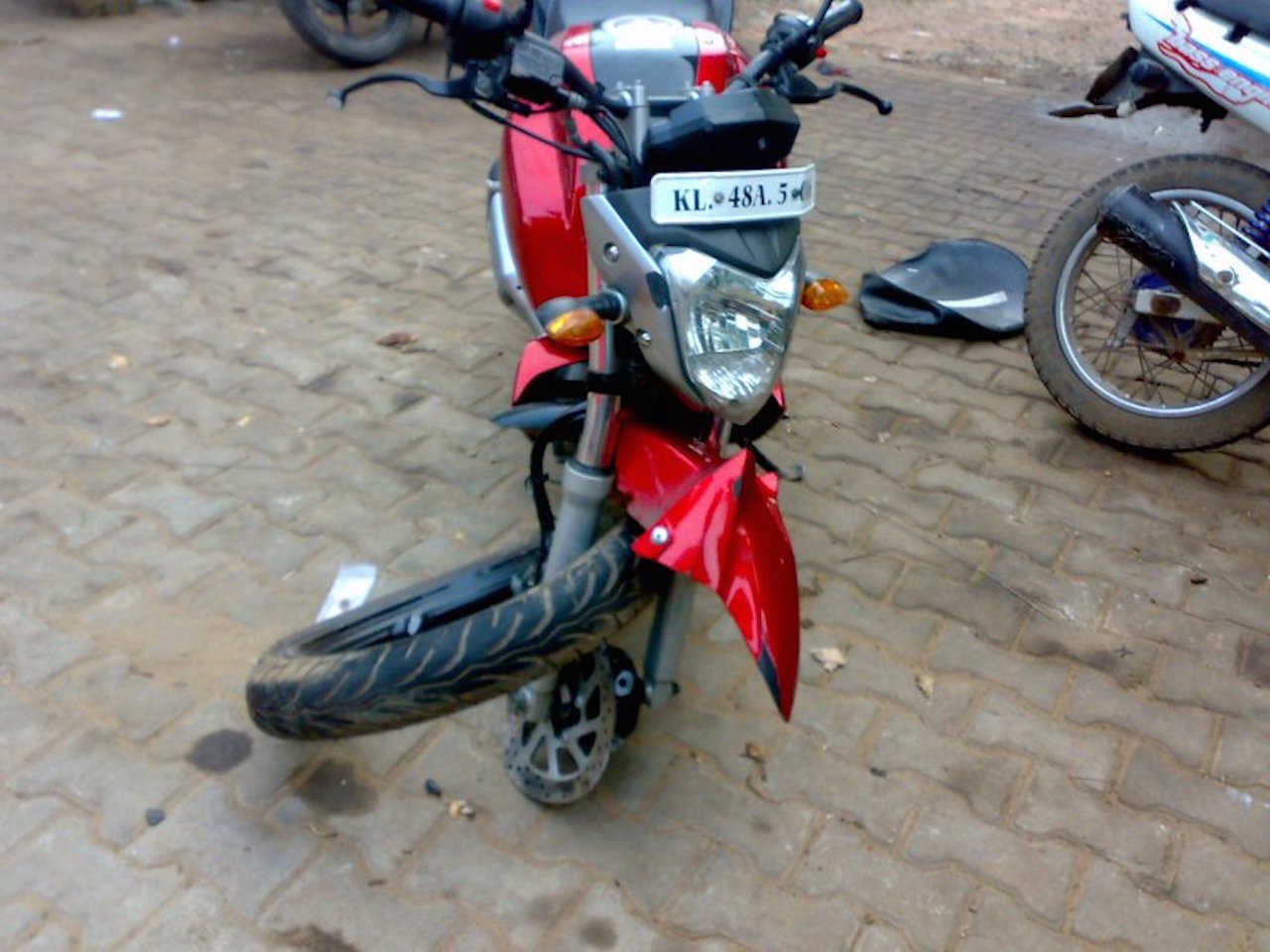 Source – xBhp.com