Brutus Is The King Of Dirt Bikes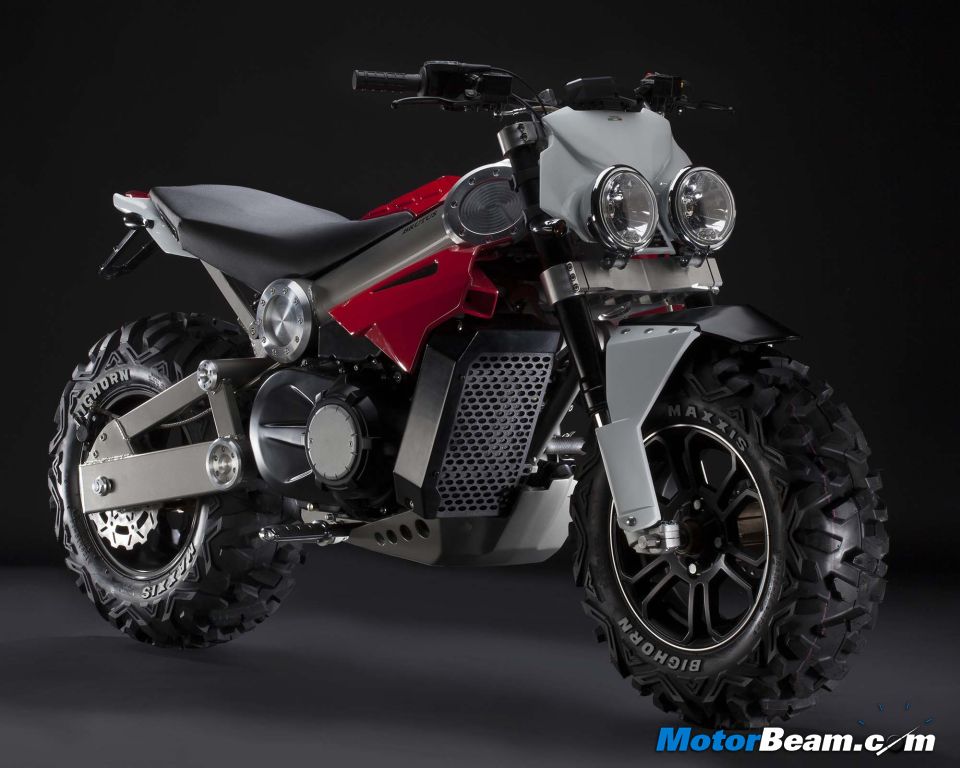 Fat rubber has always lured the young bike enthusiast. But it seems that at EICMA or the Milan's Motorcycle Show (the Italian name is quite complex to read), Alessandro Tartarini has taken it very seriously. Although the motive behind creating this marvelous masterpiece was not just charming a few guys with it's beefy looks, but to tread those grounds where no bike has even dared to reach.
It is designed as an ultimate off-roader which can be mistaken with half ATV (All Terrain Vehicle) or a two wheeler SUV. The reason is the Maxxis Bighorns, which basically makes tyres for pickup trucks and are used as upgrades to normal ATV tyres. Special features of the bike include a reverse gear and an optional snow ski kit. The bike looks really muscular, thanks to the Bighorns and 43 mm shock absorbers, but the specs tell a totally different tale.
First of all, the off road bikes currently present in the market sport smaller engines ranging from 50 cc to 300 cc, whereas the Brutus has a 750 cc, single-cylinder motor. It produces around 45 BHP of power which is good enough but a bigger engine also means a heavier bike, which is not so good for an off-roader. Secondly, it has a two-speed CVT transmission, which means it cannot be used for daily commuting. It is also not a 2WD as the Rokon motorcycles. The ground clearance is also less than that of of Yamaha's famous TW200 (one of the most capable off-roaders).
Theoretically this bike doesn't offer anything new, except the masculine styling. But nothing can be decided until a proper road test is done which will be possible after its launch in mid-2013. So if you are looking for a motorcycle that renders the best off-roading capability, Brutus might fail you but it can provide you exclusivity that everybody longs for.