BS6 Maruti Suzuki Ertiga Tour M Diesel Spied On Test
It is expected that Maruti will start rolling out BS6-compliant diesel vehicles in 2021.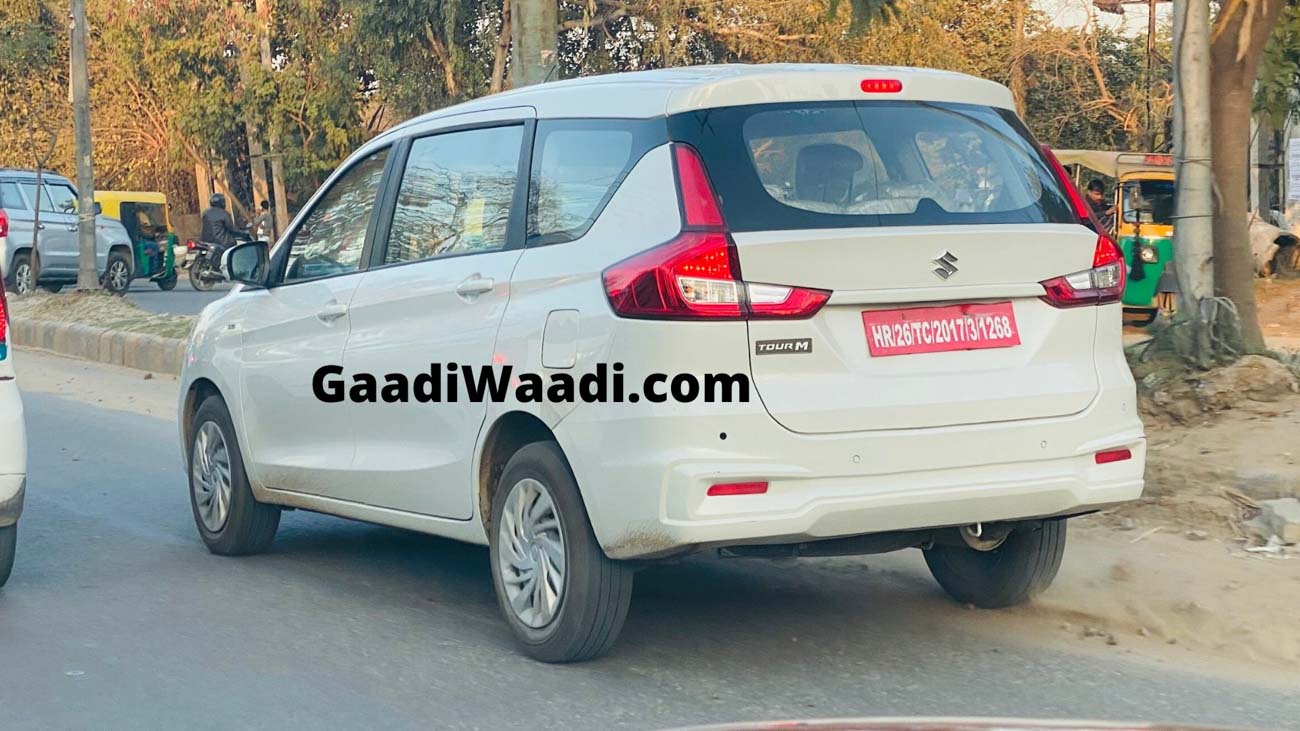 Quite a while back, Maruti Suzuki had announced that it will discontinue diesel engines from its fleet once the BS6 emission norms kick in. However, it seems like India's largest automobile manufacturer has come to terms with the forthcoming regulations and has decided to offer the BS6-compliant version of its 1.5-litre diesel engine sometime in 2021.
As per the spy shots, it seems that the company is gearing up to offer the cleaner but more expensive diesel engine in the popular MPV, Ertiga and probably later in the passenger vehicles when the pricing works out.
Maruti Suzuki is also stressing on CNG vehicles as it believes these vehicles are supposed to make up for the sales falling because of the discontinuation of the BS4 diesel models. The low cost and wide acceptance of CNG technology are believed to be an ideal option even once the brand is ready with a BS6 diesel engine. It even aims to sell 1 million CNG vehicles within the next few years as part of its 'Mission Green Million.'
BS6 Maruti Suzuki Ertiga
– Maruti may offer the cleaner but more expensive BS6 diesel engine first in the taxi segment
– Might start rolling out BS6-compliant diesel vehicles in 2021
– Aims to sell 1 million CNG vehicles within the next few years
Source – GaadiWaadi.com