BYD Yuan Is Hybrid EcoSport Copy Doing 0-100 km/hr In 4.9 Seconds
Chinese replica of the Ford EcoSport, the BYD Yuan concept has been showcased at the 2015 Shanghai Auto Show and can supposedly hit 100 km/hr in just 4.9 seconds.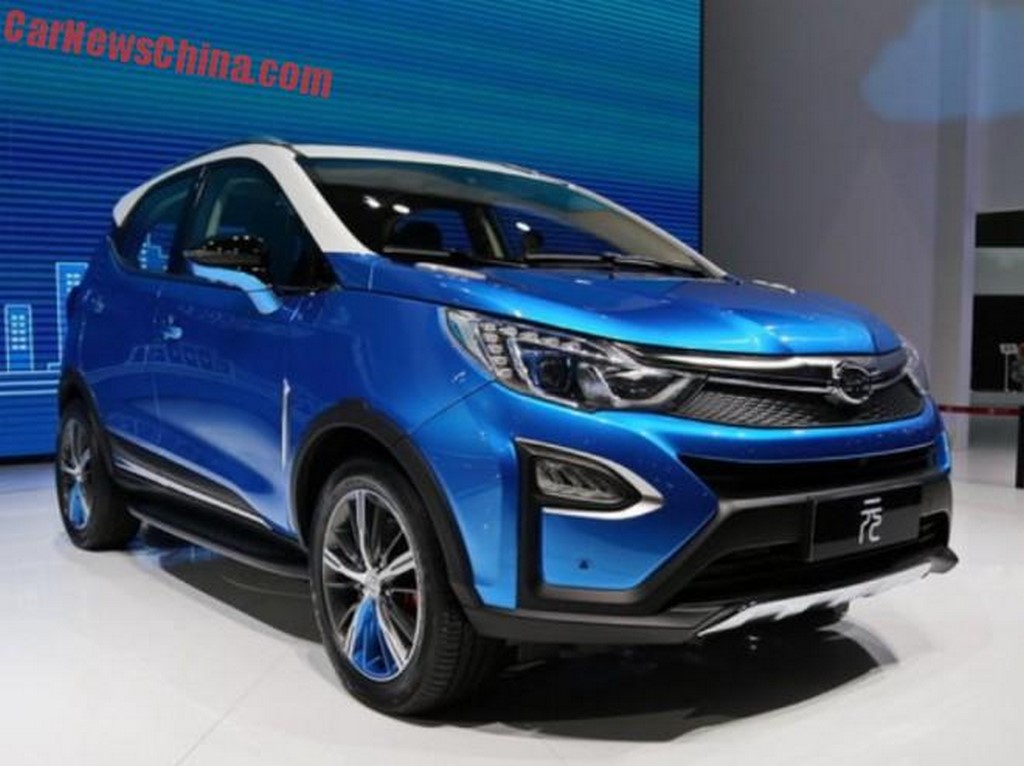 One of the country's most famous compact SUV, the Ford EcoSport is known for its tall-boy looks and characteristics, though it cannot be mechanically regarded as a complete SUV to say the truth. But irrespective of all that, the vehicle has hit of well with people from emerging markets who want more car for their money and Ford has really done well in the design department to create this compact SUV. The EcoSport was the most ambitious project at Ford India and the company sincerely believed that the EcoSport would be a game changer for both Ford India and the Indian automobile industry, which has been the case.
Let us talk about China and its automotive industry. In case you did not know, China is renowned all over the world for making replicas of internationally successful vehicles that are sold in the local market. So not too surprisingly, from a few first live shots of the BYD Yuan SUV, we have now seen a Ford EcoSport copy, which looks exactly the same except for a few design changes at the front and side of the vehicle. Though the Yuan is still a concept car, but the production version will be very similar to it. The BYD Yuan seen in the pictures is basically a hybrid variant of the upcoming petrol powered BYD S1 compact SUV.
But when it comes to the interior department, the EcoSport and Yuan have very few similarities. The dashboard of the BYD Yuan has a dual tone treatment of black and grey with silver inserts around the AC vents and door handles. The SUV gets a flat-bottom steering wheel with mounted controls, joined central AC (separate in the EcoSport) vents and also a touch screen infotainment system. The climate control unit sits just below the infotainment system and the seats and door trims get coloured inserts (might be customizable). The interiors do look well laid out but there are too many colours for our liking.
The plug-in hybrid drivetrain has a 1.5-litre petrol engine mated to two electric motors, one on each axle. This enables the SUV to become a four-wheel drive car as a result and when driven in pure electric mode, the vehicle has a range of about 70 kms. BYD claims that the Yuan hybrid SUV can accelerate from 0 to 100 km/hr in just 4.9 seconds. If these figures are indeed what the company claims, then BYD has done a great job to make the EcoSport inspired car so fast. BYD is itself so proud of these figures that they have added a '4.9S' badge at the rear of the SUV.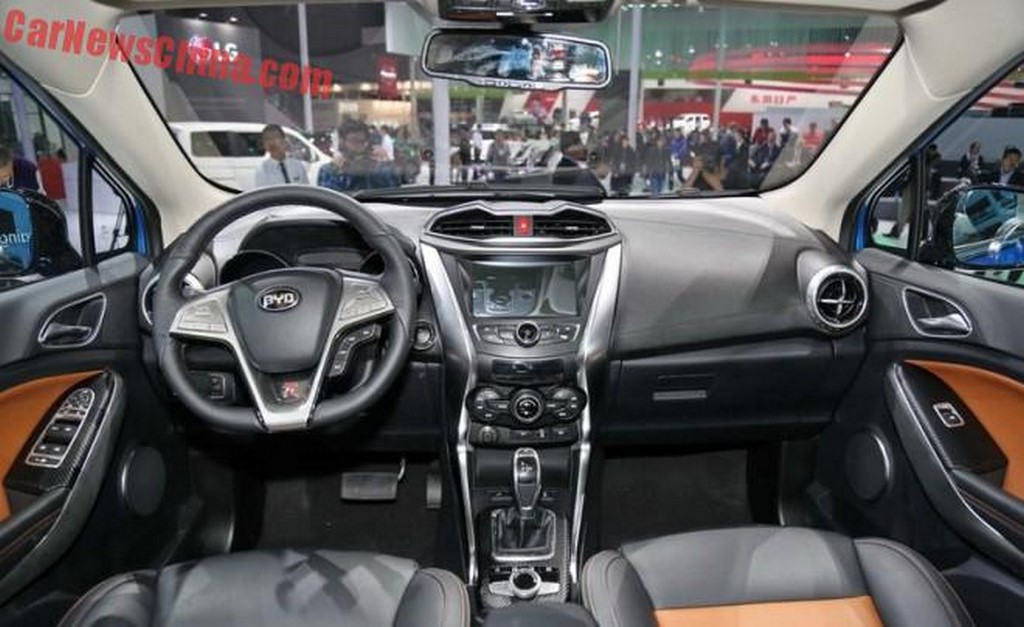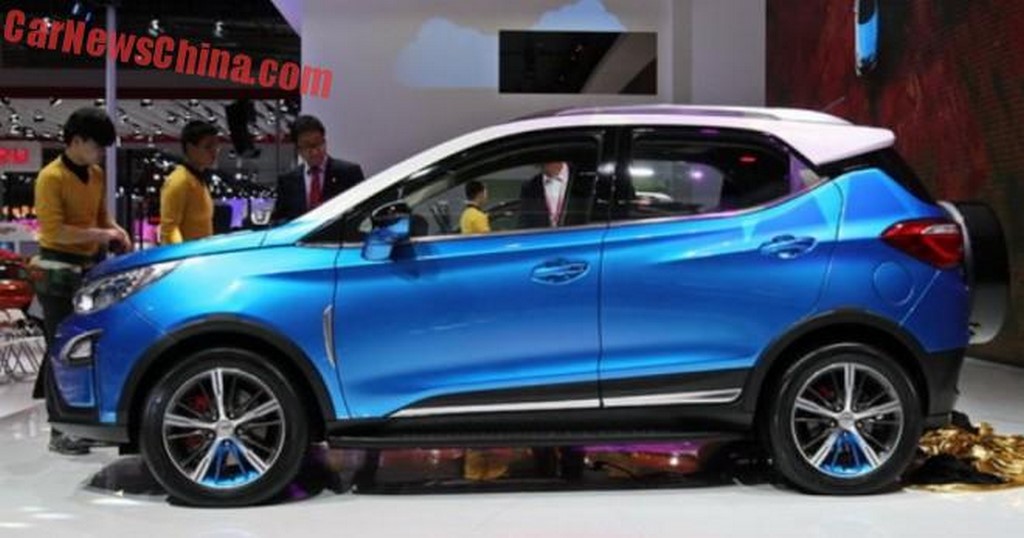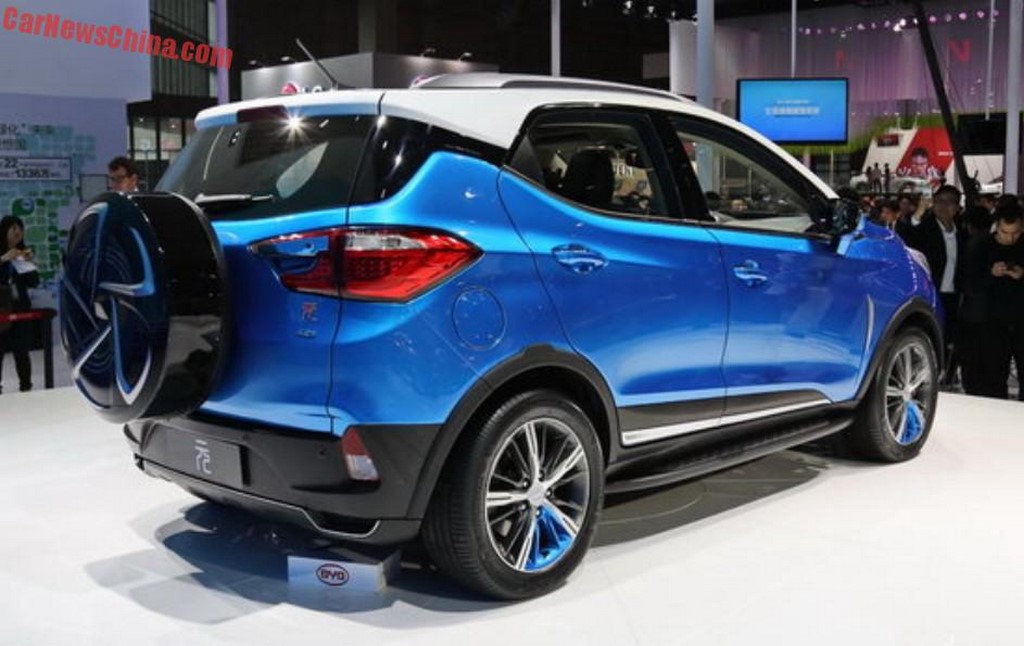 Source – CarNewsChina.com