Bloody Hell'fire'! Ship With Thousands Of Luxury & Sports Cars Burns In Atlantic
The cargo ship that is on fire is named the Felicity Ace
A cargo ship carrying nearly 4000 Volkswagen Group vehicles caught fire off the coast of Portugal this week. Thankfully, all 22 crew members have been rescued by the Portuguese navy.
Felicity Ace, the cargo ship, left the port of Emden, Germany, on 10th February and was heading to Davisville, Rhode Island (USA). It is now unmanned and is drifting in the Atlantic.
The ship was ferrying 3965 cars made by Audi, Bugatti, Lamborghini, Porsche and Volkswagen brands for their customers in the USA, all of which are said to be on fire.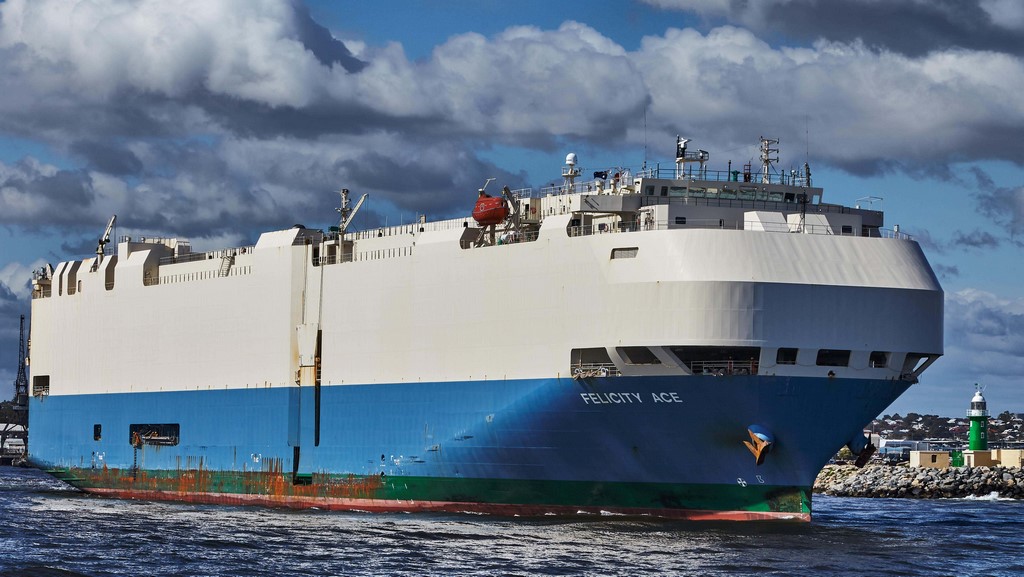 Porsche estimates that around 1100 of its cars are among those on board Felicity Ace, while Volkswagen's GTI, Golf R and ID4 models are also present on the cargo ship.
On 16th February, the Panama-flagged ship (which can carry over 16,000 tonnes) transmitted a distress signal after a fire broke out in 1 of its cargo decks. It was near the Azores islands then.
People with good memory would remember that back in 2019, the Grande America which was ferrying over 2000 luxury cars including ones made by Audi and Porsche to Brazil sank off the cost of France.