Chevrolet Tavera Recall Update – 21,000 Cars Repaired, 93,000 To Go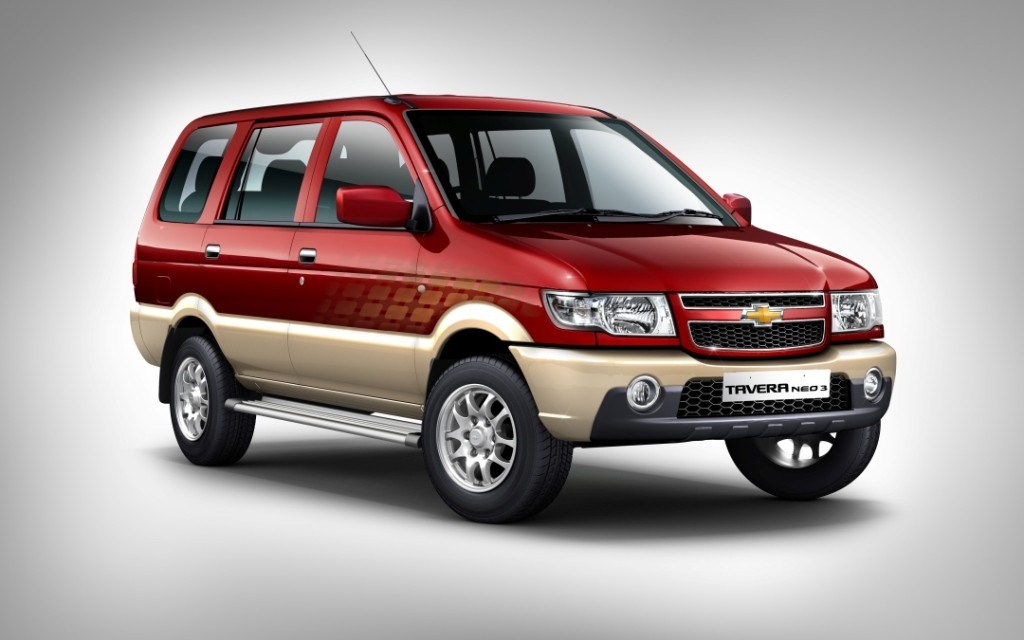 The Chevrolet Tavera recall raised a lot of questions on the operations of General Motors in India. The recall saw the company's 35 executives in India being sacked for forging the emission data results and turned out to be one of the biggest and most controversial recalls in the country comprising of 1.14 lakh units of the Tavera MPV that had did not meet the emission norms manufactured between 2005 and 2013.
After the recall process was initiated in December last year for carrying out the needed repairs, GM India has managed to only repair 21,000 units of the Tavera out of the total 1.14 lakh units that are part of the recall. The 21,000 units have been repaired in the 277 outlets in the past four months that makes 75 vehicles per outlet and less than one vehicle repaired per day. The majority of the Tavera's were sold in the cab segment making it difficult for the company to track down the current whereabouts of the vehicle.
With the recall models dating back to almost a decade ago, keeping track of the cars today is equally difficult as well with some sold in the second hand market, while others are ferrying passengers as tourist vehicles. Yes, there are other manufacturers like Toyota, Ford and Suzuki which have also issued mass voluntary recalls for its products, but they have been dealing with personal buyers who far more easier to reach. Over the period of time, several GM dealerships also shut shop, making it difficult for GM to keep a track of every customer possible.
In order to fasten the process, GM India is also providing the dealerships with sizeable incentives which include replacement kits as well as the reimbursement of labour charges at Rs. 2500/- per car. While a regular service will charge Rs. 1200/- per car, GM is actually providing twice the amount for the same in order to complete the recall exercise as soon as possible. If the recall process continues at this pace, the entire exercise will take an additional 15 months to complete.
GM India's senior management however are optimistic that the recall exercise will complete in due time. While the company has been issuing advertisements, notices, reminders and follow-up calls with customers; it needs to do a lot more to ask customers themselves to come and give their car for repairs, another hindrance in the recall exercise.
Source – Livemint