Dacia Unveils Duster Adventure Edition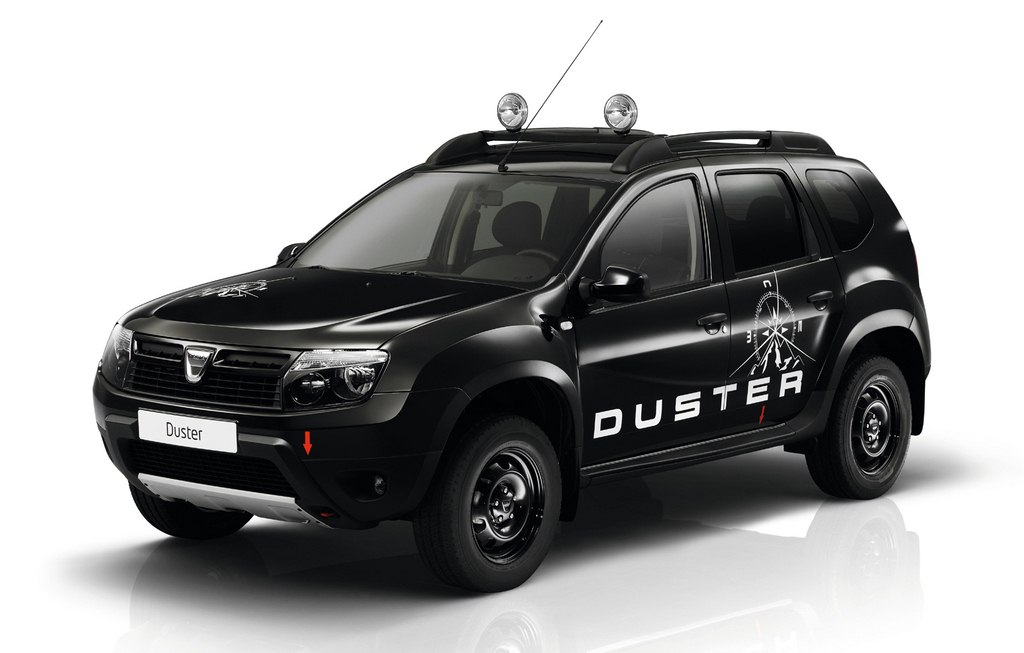 Romanian car company Dacia has unveiled a new special off-road version of the Duster CompactSUV at the 2013 Geneva Motor Show called the Duster 'Adventure'. This is a limited edition of the Duster which has been showcased by Dacia to highlight the off-road capabilities of the vehicle. It was anticipated that Dacia will unveil a facelift for this compact SUV at Geneva Motor Show and lot of speculations were made, but the Romanian company surprised the attendees by unveiling this amazing 'Adventure' version instead.
The Dacia Duster Adventure has many exterior and interior upgrades to make the vehicle look very tough and off-road ready. The Adventure comes in just two colours, Glacier white and Nacre Black and has many 'Duster Adventure' stickers on the hood, sides and rear in contrasting colours. There are two extra roof lights, a blacked out grille, new black skid plates and black tinted windows. The Duster Adventure gets special black 16-inch steel wheels as well, which stand out quite well.
The interiors of the Duster Adventure gets special tough looking upgrades as well. The seats are black fabric ones with white stitching and sport white 'Adventure' logos on them. The dashboard, door pads and rest of the interior is black. There is special white trim on the dashboard, door handles and steering wheel. The Duster Adventure comes with a Garmin 350 LM GPS system as standard. This Adventure version of the Duster does look amazing but details of when it will be available for purchase is not provided yet. It is unlikely to make it to India.