Datsun GO 1.0-Litre Engine Launch Likely In 2016
The Datsun GO will most likely share the upcoming 1.0-litre engine that will be launched in the Renault Kwid. The engine will probably be in a higher state of tune, and will help Datsun cut costs, as the current unit in the GO is proving to be quite expensive.
While the Datsun brand in India stands for cheap and economic cars that sell in the mass market, the engine used for its GO, is borrowed from the much more expensive Nissan Micra. While this may not seem like a problem, the engine contains many high quality components that are imported, and thus push the cost of the GO upwards. Another point of contention being, that the GO doesn't really need that much power and quality, for the segment it serves, as people looking for a car here have a tight budget.
The car currently comes with a 1.2-litre, 3-cylinder petrol engine, which produces 68 HP of power at 5000 RPM and 104 Nm of torque at 4000 RPM. The engine is plenty powerful to lug around the GO, which tips the scale at 788 kgs. All things considered, the engine that is said to replace this unit is the one that will be launched in the Renault Kwid this coming festive season. The 1.0-litre mill will make 65 HP of power for the Indian spec version, and is likely to be sold in a higher state of tune for international markets like Brazil, Africa and the Middle East.
While the power deficit doesn't seem significant, the major bonus this engine will grant, is the fact that close to 99% of the motor is manufactured in India. This will help Datsun cut prices of the GO to give it a competitive edge over its rivals. Acquiring the engine won't be a difficult task due to the Renault-Nissan alliance. The big puzzle at hand for Datsun will be to make the new engine compatible with the GO, as it has quite a different setup when compared to the Renault Kwid.
Datsun GO 1.0-Litre Engine
– The Datsun GoGOwill most likely be fitted with the upcoming 1.0-litre engine
– The new engine will make marginally less power compared to the current unit
– Being cheaper, the new engine will allow Datsun to competitively reduce the GO's price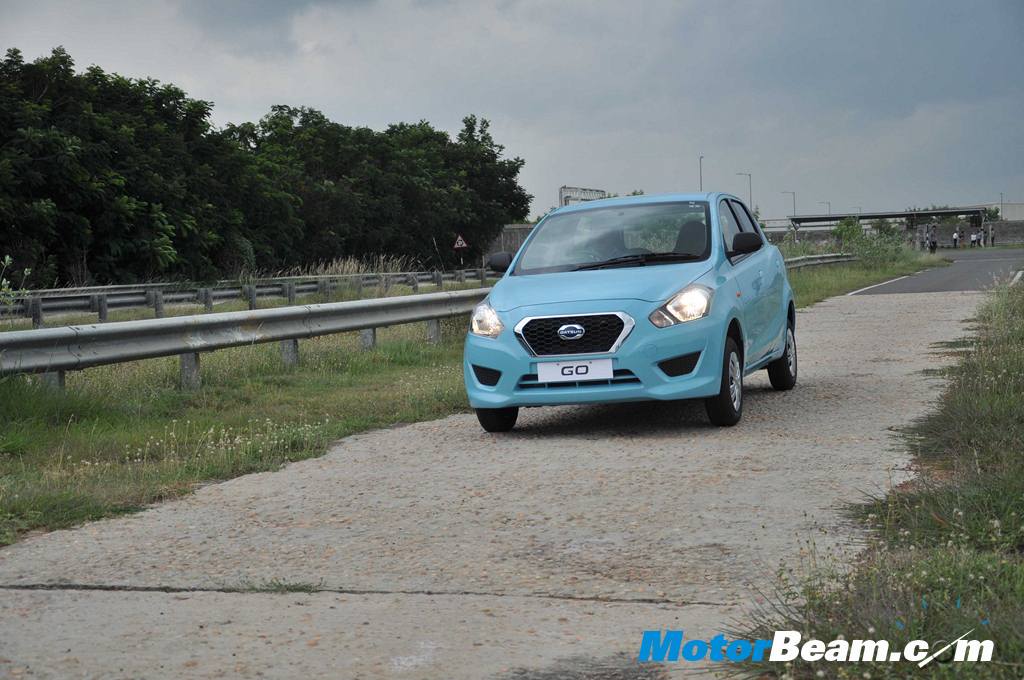 Source – AutocarIndia.com