Datsun GO, Tata Indica, Vista DON'T Fail Crash Test In SA [Update]
Automobile Association of South Africa recently crash tested a few India-spec hatchbacks and the Datsun GO along with Tata Indica and Vista failed the test.
Following the recent crash tests of India-spec cars, the Automobile Association in South Africa tested a few hatchbacks that are available in our country. They have conducted these crash tests for Entry Level Vehicle Safety Report. And as expected, the entry-level vehicle safety analyses saw Datsun GO, Tata Indica and Vista failing the tests.
These aforementioned cars are also available in South Africa. The Automobile Association is doing this analysis to highlight the importance of safety and how you can save many lives with it, encouraging people to consider safety while buying a new car and not only the price tag.
Datsun GO crash test has been conducted before this as well by Global NCAP and it failed there too. Even the Tata Vista was tested by ASEAN NCAP resulting in 0 star rating for obvious reasons. The reason is simple, lack of airbags up front make a big difference in frontal crash for occupant safety.
The Automobile Association tested 23 cars categorised in three groups – acceptable, moderate or poor safety. The GO, Indica and Vista were rated under the poor safety category. Currently safety features like ABS and airbags are not mandatory in India but once they are, we can expect India-spec cars to get better safety ratings under crash tests like these.
Datsun GO, Tata Indica, Vista Fail Crash Test
– India-spec hatchbacks fail Automobile Association crash test in SA
– The cars were rated under poor safety category
– Main reason behind the poor rating is the lack of safety features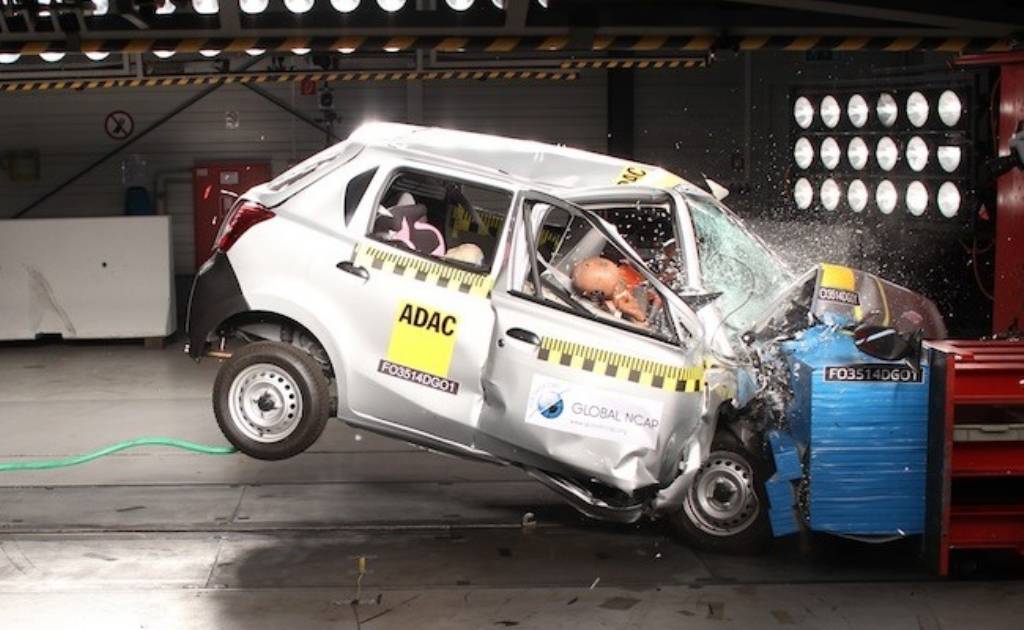 Source – CarMag.co.za
Update – Tata Motors has confirmed that the crash test report is false and has released the following statement.
"We would like to clarify that the Tata Indica and Vista have not recently been crash tested by the Automobile Association in South Africa, as mentioned in your article and they meet all safety regulations for the country. It is imperative to understand safety in a relevant country-specific context as opposed to a blind transposition of homogenized, norms of developed markets to emerging markets by means of a mere brochure comparison. At Tata Motors, we look at safety in a holistic manner, to assess vehicle performance across varied parameters."