Datsun Redi-GO Won't Share Design With Kwid, Power From New Engine
Datsun will be launching the Redi-GO in India soon after the launch of the Renault Kwid. However, the former will not share design and engines with the latter.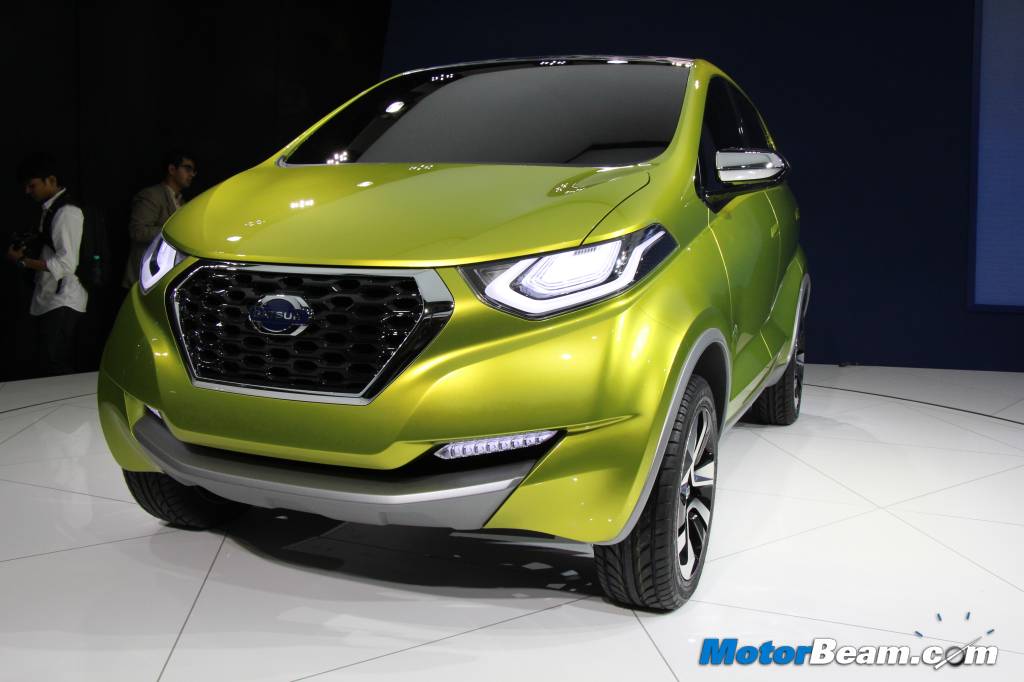 At a time where Nissan is fighting with decreased sales by cutting workforce at its plant, it is also planning on launching new low cost products under the Datsun brand to increase volumes. Some time ago, the Renault Kwid hatchback was unveiled which gets impressive styling and basic features at a low price. The same would be launched in the next few weeks. Another car which is in the pipeline is the Datsun Redi-GO which is smaller as well as similar to the Kwid and will compete head-on with the Maruti Suzuki Alto.
The Datsun Redi-GO was displayed as a concept vehicle at the 2014 Auto Expo and the production version would not be too different from the concept model. Of course, the premiumness of the concept would be lacking since this would a low cost offering which would cater to the needs of buyers looking at upgrading from two-wheelers. Developed completely at the Renault-Nissan Technology Business Centre in India, the hatchback will be produced at their plant in Chennai. Thanks to its modern design, it will look very different in a sea of entry-level hatchbacks from other manufacturers.
Thought the Datsun Redi-GO will be based on the same platform as the Renault Kwid (CMF-A), it won't be bearing any resemblance to the latter. It will be getting a new engine developed specifically for it but details of the same are unknown at the moment. Interiors of the car would also be different from its sibling in order to differentiate them further. If Nissan is able to develop a fuel efficient engine, maintain good build quality and improvise Datsun's service network, the Redi-GO has a good chance of tasting success in India.