Nissan's Sub 4-Metre Compact SUV To Be Badged Datsun
Nissan continues to bet big on Datsun and will launch a compact SUV under its emerging market specific brand in 2016. The compact SUV will be under 4-metres in length, giving it excise duty benefits.
Compact SUVs are in great demand not just in India but also in some global markets of Europe, that's the reason why the Renault Duster (under the Dacia badge) is doing superb volumes in many countries. However, compact SUVs can also be divided into two categories, one being the regular compact SUVs which are compact but still more than 4-metres in length and the other is of course the sub 4-metre ones like the Ford EcoSport and Mahindra Quanto. Currently Nissan sells a compact SUV which is a rebadged Duster, it's called the Terrano and the automaker plans to launch a compact SUV below it.
The new Nissan compact SUV was rumoured to be based on the Kick Concept which was showcased recently at the Sao Paulo Motor Show. The Nissan Kick being close to 4.3-metres in length would end up costing more than the Terrano, thereby beating the point of launching it. Thus the Kick won't be coming to India, instead a new compact SUV based on the V-Platform is being developed by the Japanese automaker. The V-Platform also underpins the Micra, Sunny, GO and GO+ models from the company's stable. Nissan will however not badge its upcoming compact SUV as a Nissan, instead it will use the Datsun badge.
The Datsun brand was resurrected for emerging markets like India and the first product was the GO hatchback which hasn't sold in as good numbers as the company had targeted. The second model from Datsun is the GO+ MPV which will be launched on 15th January. Later next year, Datsun will launch the RediGO entry-level hatchback which will be the cheapest product from the company. The compact SUV will arrive in 2016 and will be the first model from Datsun to be powered by a diesel engine, the tried and tested 1.5-litre k9k unit being the motor of choice.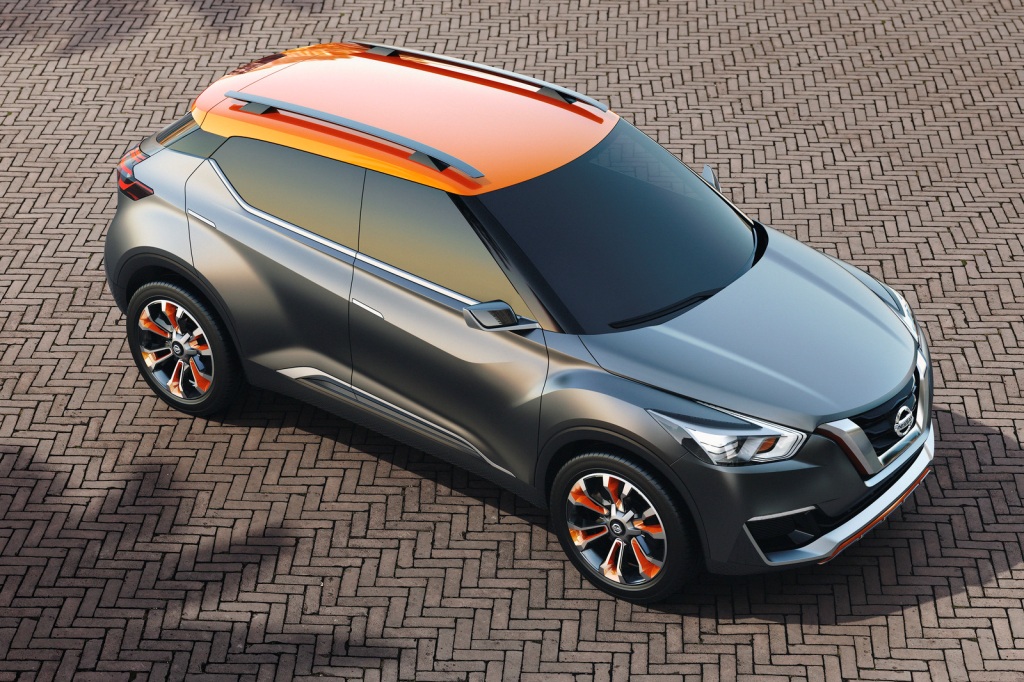 Source – CarToq