Datsun Releases Sketch Of I2 Concept, Headed For Auto Expo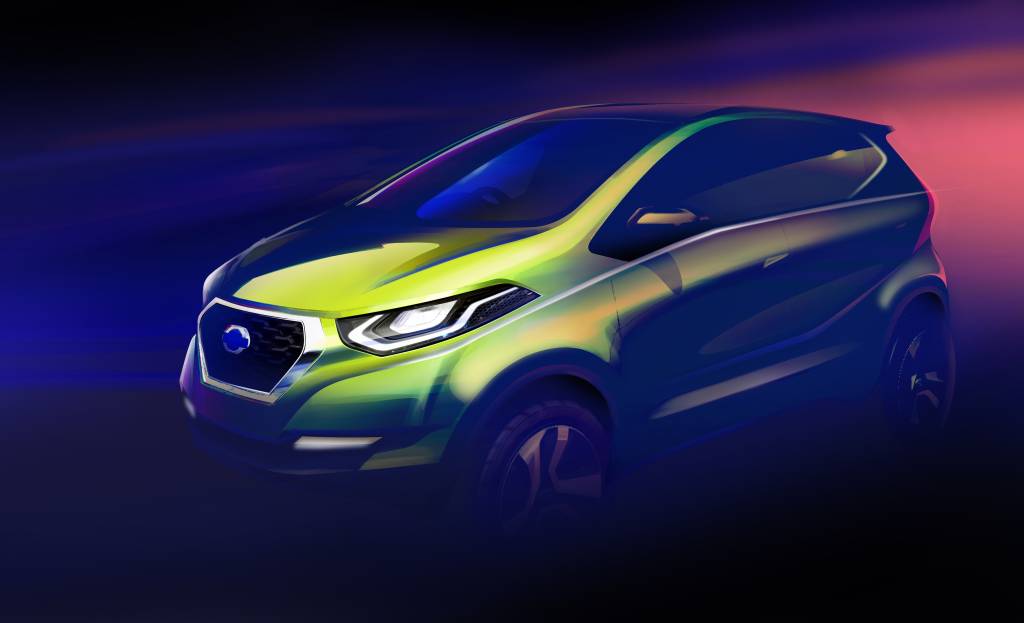 Nissan is betting big on the volume market of India and is using the recently resurrected Datsun brand to bring in sales for the company. Datsun, which is one of the oldest automobile brands from Japan, will cater to emerging markets like India. The first Datsun car to be sold in India will be the GO hatchback, whose sales will commence in March, priced under Rs. 4 lakhs (on-road). The Datsun GO uses parts from the Nissan Micra. The company will showcase both the GO and GO+ MPV at the upcoming 2014 Auto Expo.
Datsun will also showcase a concept car which it says will point to the future design direction of the company. This is nothing but the I2 Concept which is a small entry level car which will compete with the likes of the Maruti Alto 800 and Hyundai Eon. Datsun has released a sketch of this concept which will make its world premiere at the biennial event. The company says the design is aimed towards young customers in high-growth markets. The sketch reveals the Chevrolet Beat like proportions and the typical Datsun front grille.
The Datsun I2 is underpinned by an all new platform which has been developed in collaboration with long-time alliance partner Renault. The French automaker will launch an entry level car on the same platform but unlike what's happened till date, these two entry level cars from Renault-Nissan won't be badge engineered, they will be vastly different in visual appearance.
Nissan wants to play the price game with the Datsun brand and all products will be priced aggressively to take on market leaders in the respective markets the cars will be sold. The GO has huge potential and can change the fortunes of Nissan India. The company has broken ties with Hover Automotive for the distribution of Datsun cars as the marketing company is quite responsible for Nissan's poor show in India. Besides a hatchback, MPV and entry level car, Datsun will also look into an entry level sedan but nothing concrete has been revealed yet.